When I heard Bonsai I always pictured a miniature Evergreen of some variety but thereís more types.
I have never seen one of these Maple Tree Bonsais.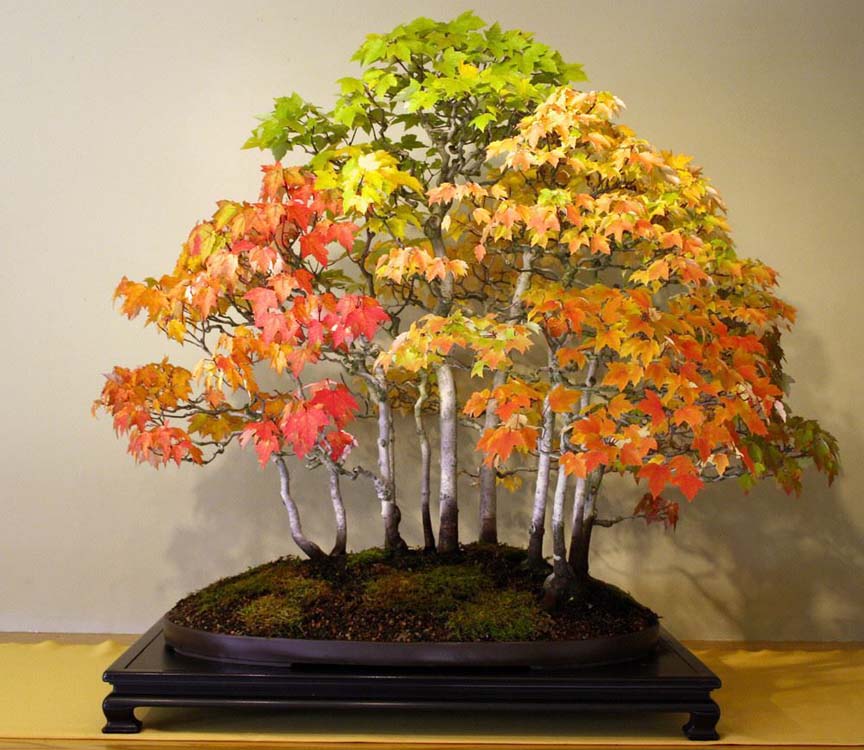 Bonsai is a long term project. They take years, sometimes lasting generations.
I decided to buy one for my motherís room in the nursing home figuring it would be easy to care for, just a shot of water once in
awhile and snip any unwanted growth.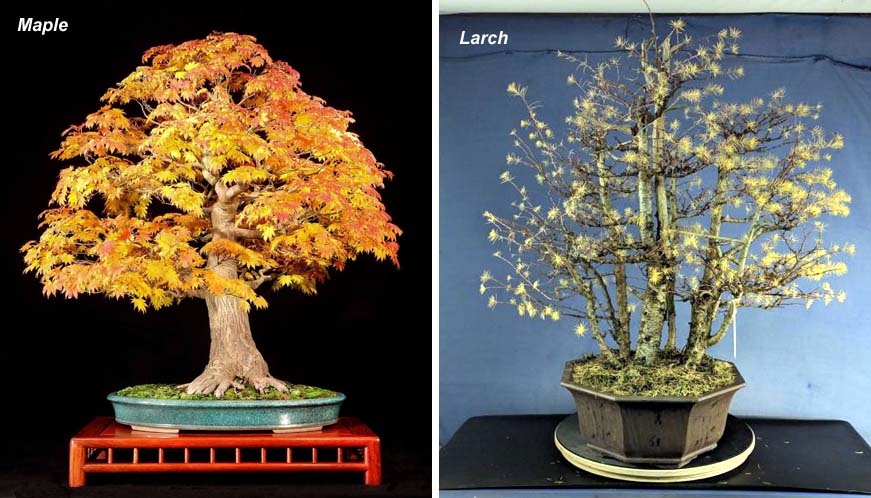 I found one that wasnít a tree but some sort of plant that had been trained to the shape of one.
It probably wouldnít live as long but she was already 91.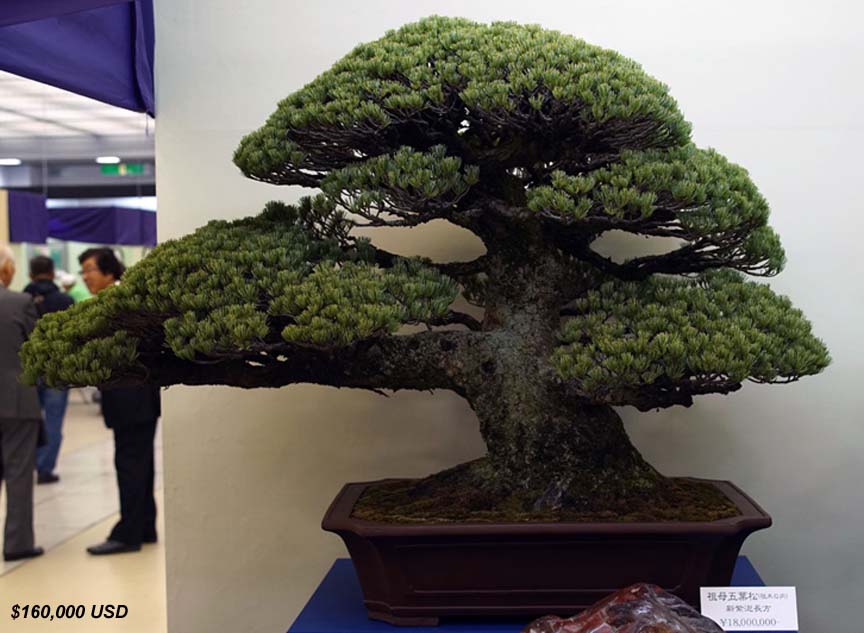 She was thrilled and told me one of her friends belonged to the Bonsai Society.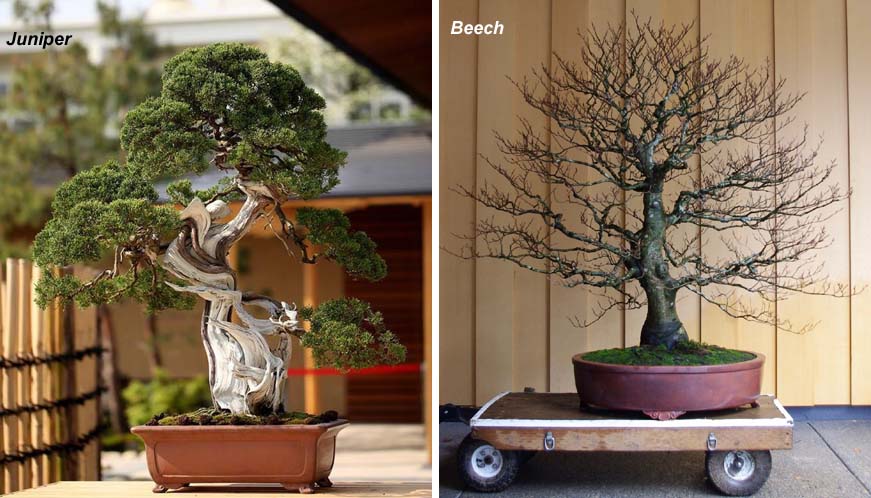 But when I came back 2 months later she proudly showed me a bunch of new shoots.
Didnít have a clue.

That White Pine with the $160k tag, I donít think he wanted to part with it.
link
link