Put on a couple pounds Bunkie?
Is your weakness for desserts you problem?
Well I've a solution for that craving.
You need desserts that are less appealing.
When you open the fridge at 3 AM these pies might even dissuade you.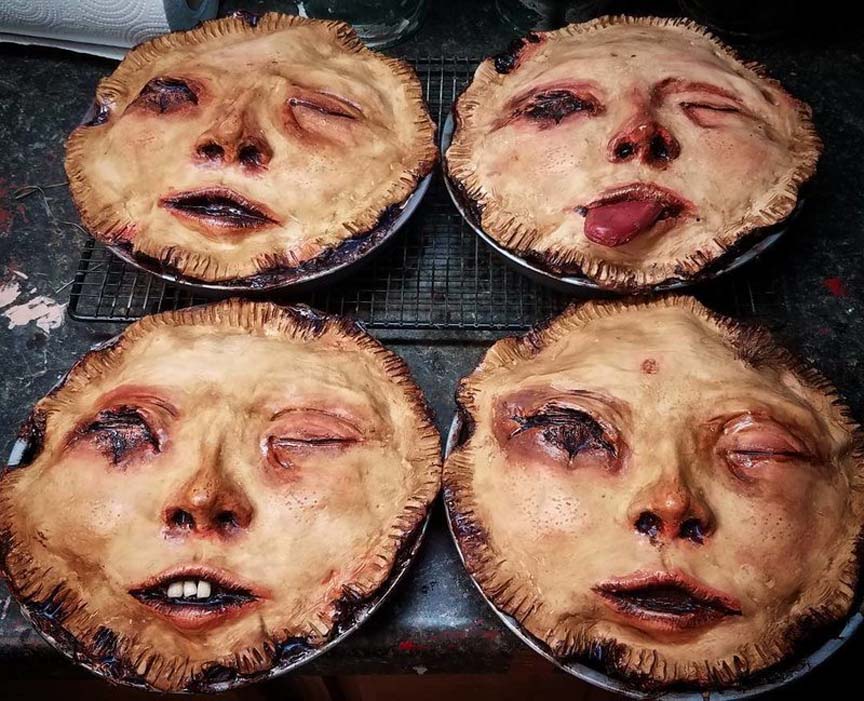 A cake that might remind you of how much you hate going to the dentist.