Scotland has given the Empire, and indeed the world more than itís share of great men and women.
Just a teeny tiny samplingÖ Alexander Fleming = penicillin, Alexander Graham Bell = telephone, James Watt = steam engine,
Sir James Dewar = vacuum flask, Andrew Carnegie = steel, John Paul Jones = Naval hero, Allan Pinkerton = detective,
John Muir = parks, David Buick = cars, thatís not even touching writers, philosophers, poets, statesmen, and on and on.
So itís only natural these Italian brothers had to go to Scotland to make winter Ice Cream.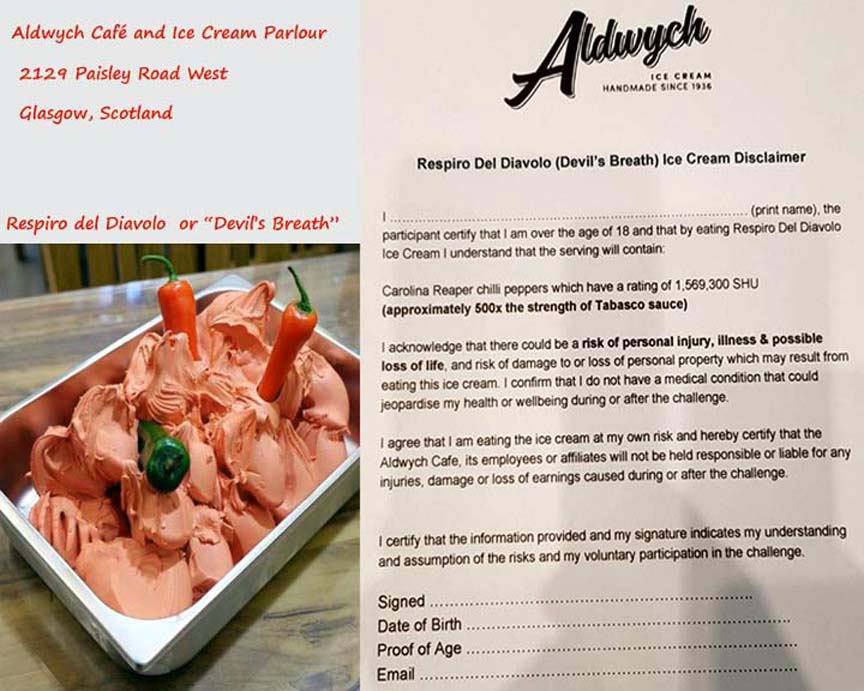 So it only follows that statistical data has proven that Scottish people are excellent lovers, with one survey reporting that Scots
score a nine out of ten for their passion, lip-locking skills and romantic gestures. Likewise, a poll conducted by The Scotsman
revealed that a quarter of Scottish people have had sex on a beach, and a staggering 40% have made the beast with two backs outside.
I wonder if my grand parents did that?

link