Mark Presley walks into George Ferneyhough's Cape Breton barber shop and there's an old hand carved hockey stick hanging
on the wall where it's been since 1980. The barber tells him what he knows about it, and the family it came from.
Presley offers the barber $1000 for it and the barber goes kaching kaching.

George says he probably would have taken $50. He obviously didn't think about the famous Rutherford hockey stick sold on eBay
in 2001 for $2.2. million, carved by Alexander Rutherford Sr. around 1852.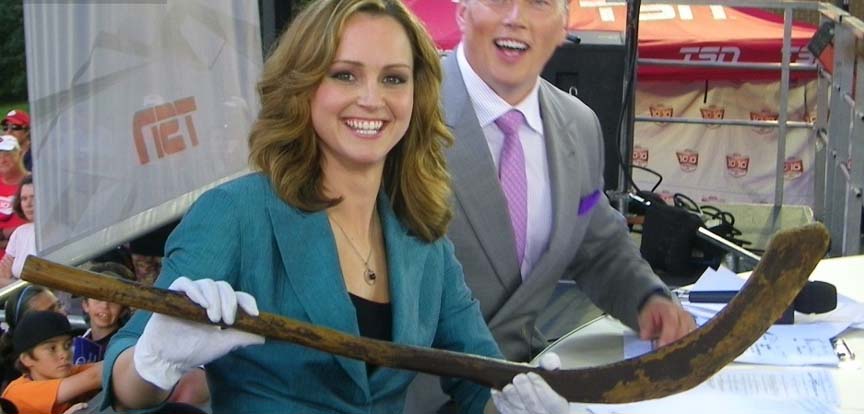 Presley talked to 92 year old Charlie Moffatt whose grandfather carved it for his father between 1835 and 1838 then Charlie's dad
carved his initials in it. Nobody is going to trust the memory of a 92 year old man to relay what was hand-me-down information
to start with. No way.
The smarties at Mount Allison University in Sackville, N.B., determined where the donor tree grew and when this branch was cut
from it... within 3 years, making it the oldest known Hockey stick. All the data jibes with the family lore, so Presley sold it to the
Canadian Museum of History for $300,000. The barber thinks he deserves a bigger cut but knows it won't happen.
link
link
link
link