Oct 12th, 2019: Fishermen unaware of approaching grizzly bear
---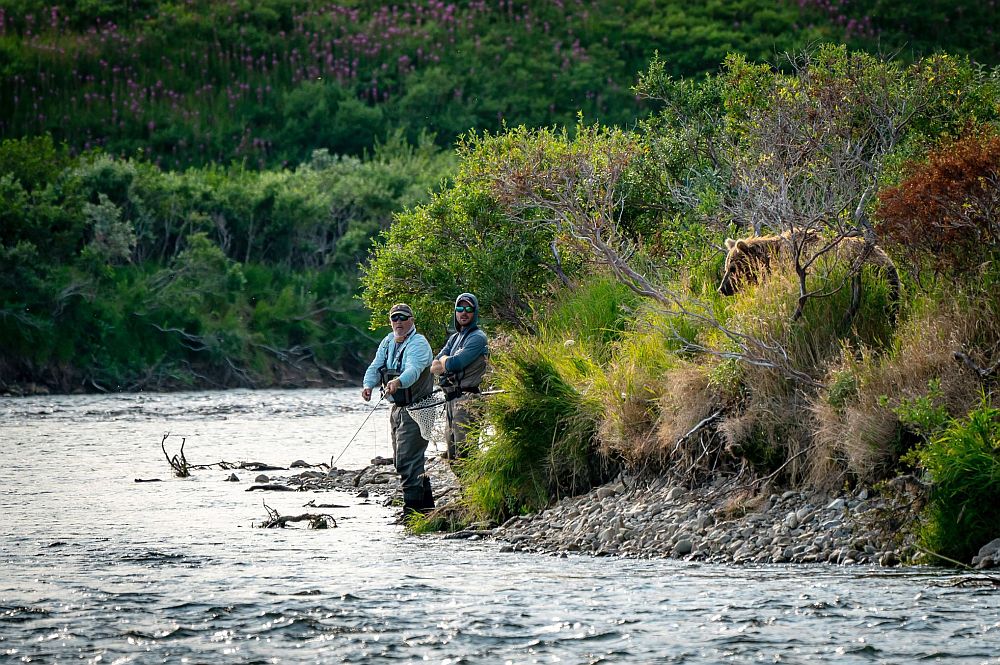 Image Credit: Robert Hawthorne / Kennedy News
"There's a what? Where?"
Quote:
A shocking photo of a pair of unsuspecting fisherman being closely eyed by a large grizzly bear has gone viral in a stunning portrait of coexistence between nature and man.

The shot was taken at Katmai National Park in Alaska in late July by wildlife photographer Robert Hawthorne.
people.com
via
Neatorama