I got an email today from a woman who works for Edward Jones, my financial advisor. Whoa, that sounds pretentious.
Having been reamed by two outfits in Boston chosen by Boeing, I moved my 401K to Jones through the guy that runs a local branch in NJ.
I wanted to be able to face time if there was a problem whereas everything in Boston was anonymous people behind a corporate logo.
They hosted a luncheon a week before Christmas and all these retirees with time on their hands were abuzz about the market going down.
If they are old enough to retire they should be aware the market goes both ways, duh.
I was watching Johnny Carson last night(rerun) and they talked about the Dow-Jone breaking 1000 for the first time.
I remember it but was more concerned with finding out my girlfriend voted for Nixon.
Should have thrown her out, but 2 years later I fucked up worse and married her. But I digress...
Anyway, this is what Kate had to say...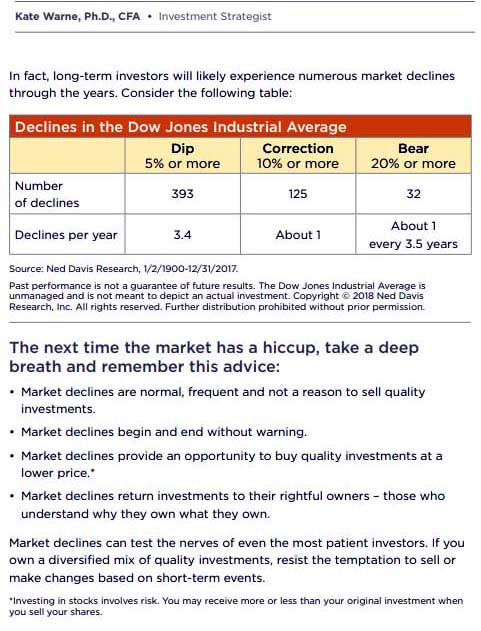 I just realised "what Kate had to say" sounds like she was forced by three big guys with chains and clubs.