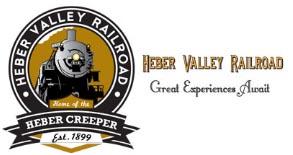 I love this picture.
A 1953 Buick Super Sedan waiting for UP#618 at the Edwards Lane crossing on a cold February morning in Heber Valley Utah.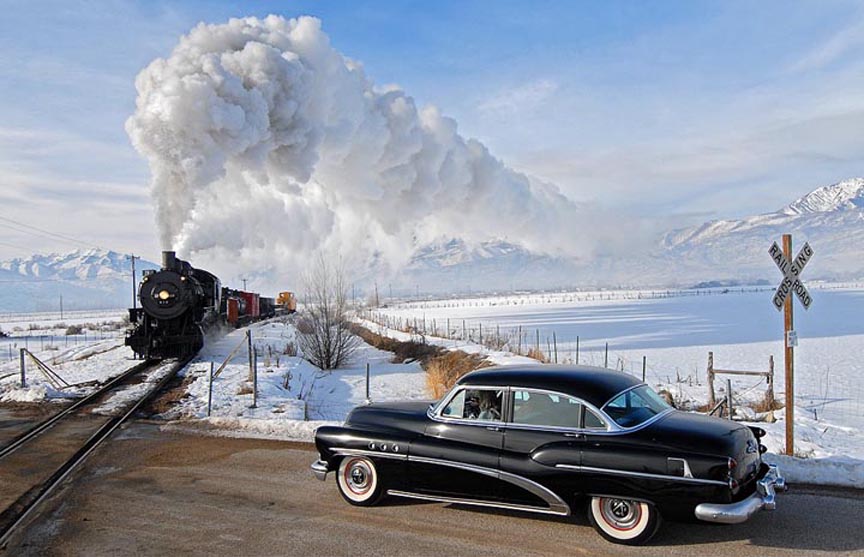 The Buick Super Sedan is cool but they made 90,625 of those.
UP#618 is not as common, but at one time Union Pacific had 1000 of that type engine working.
Quote:
The historic No. 618
Built for: Oregon Short Line Railroad Company No. 1068
Work History: In service on Oregon Short Line 1907 – 1915
To Union Pacific No. 618 c. 1915
In service on Union Pacific 1915 – 1958
Retired, donated for display at Utah State Fair, June 1958
To Promontory Chapter, NRHS 1969
Leased to Wasatch Mountain Railway 1970 – 1990
(restored for service 1970 – 1976, 1986 – 1990)
To Heber Valley Historic Railroad Authority, 1992
restored to service in 1995
Temporary renumbering to OSL 1068, 2007
Quote:
Wheel Arrangement: 2-8-0
Builder: Baldwin Locomotive Works (Burnham, Williams & Co.)
Date Constructed: July, 1907
Construction Number: 31250
Class: C-57
Boiler Pressure (working): 200 PSI
Drive Wheel Diameter: 57″
Weight: 212,800 lbs
Weight on Drivers: 191,000 lbs
Tractive Effort: 43,350 lbs
Cylinders: 22″ x 30″
Valves: Piston
Valve Gear: Stevenson Link Motion
Fuel: Coal
Tender: Vanderbilt (built by General Steel Castings) 9000 gallons/15 tons coal
Current Status: Undergoing boiler inspection, conversion to oil-burning, and other restoration.
They are seeking donations.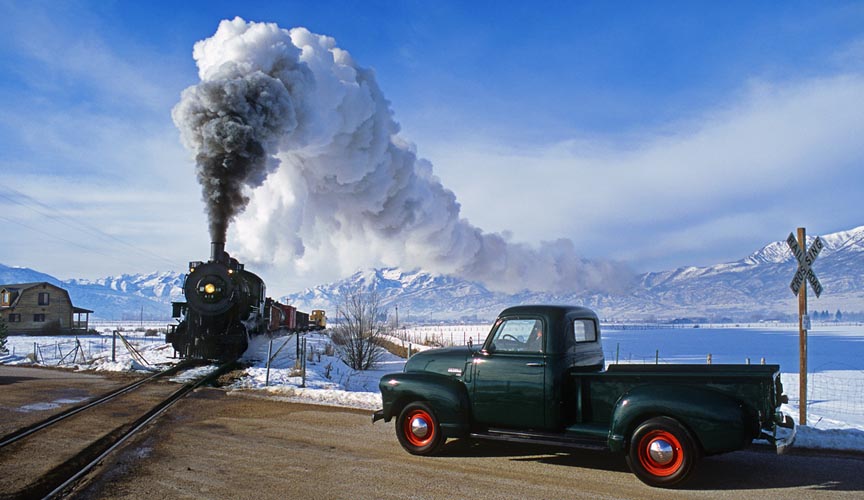 That picture sparked imitations like this 1949 Chevy pickup.
Nice picture but doesn't have the power of the original.
After the refurbish old #618 will again roll off into the sunset.

link
link
Man, what a rabbit hole this proved to be. I'll do a separate post on some history I found down there.