The future is unwritten
Join Date: Oct 2002
Posts: 67,977
April 15th, 2019: Jianchuan Museum
---
With the tons of US dollars you sent to China via walmart, they have done some amazing things. It seems like every other day
we read about something happening in China that makes us wonder what's next. Now it seems China has the world's largest
privately financed and owned museum... The Jianchuan Museum.
Sichuan Museum Of Jianchuan says
Quote:
Thank you for your interest in the settlement of Jianchuan Museum! The Jianchuan Museum Settlement was founded by private entrepreneur Fan Jianchuan. It is located in Anren Town, Dayi County, a Chinese museum town. It covers an area of 500 acres and has a building area of more than 100,000 square meters(1,076,391 sq ft). It has more than 10 million pieces of collections, including national first-class cultural relics. 425 pieces. The museum has built more than 30 branches in the four series of anti-Japanese war, folklore, red age and earthquake relief for the theme of "for peace, collecting war; for the future, collecting lessons; for tranquility, collecting disasters; for inheritance and collecting folk customs".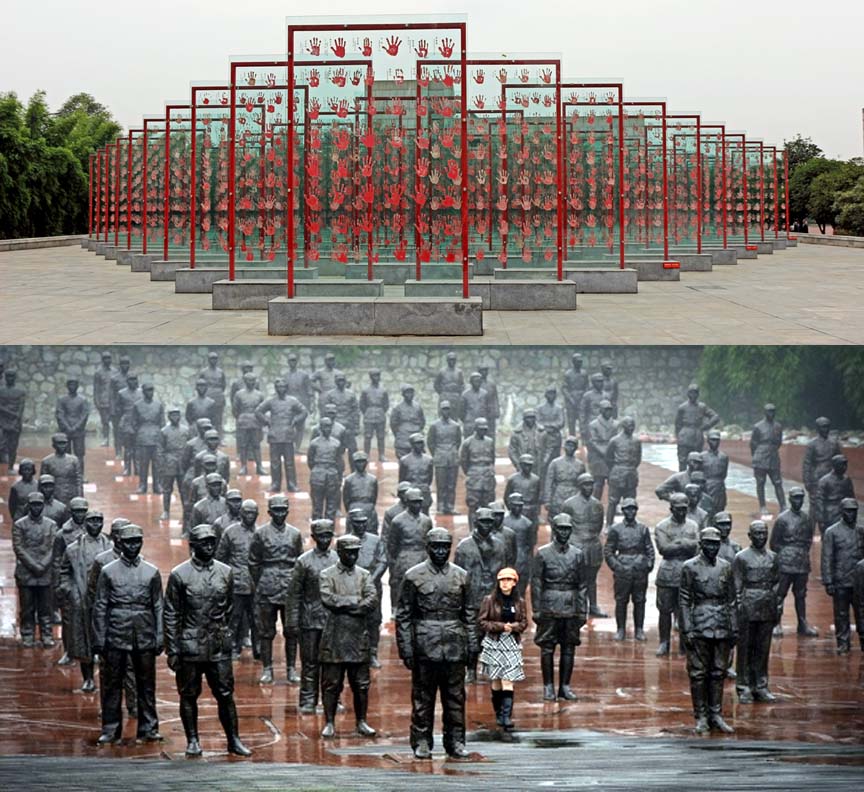 The Discover Sichuan site says
Quote:
The branches of gallery that have been currently opened include Mainstay Hall for war relics exhibition, Frontal Battlefield Hall, Flying Tigers Hall, Unyielding POW Hall, Sichuan Army Hall, Veteran Fingerprints Square and Chinese Anti-Japanese Heroes Group Statues Square; Red Era Series, Porcelain Hall, Living Goods Hall, Badge, Bell and Seal Hall, Mirror Hall, Educated Youth Hall, Memorial Hall of Deng Xiaoping; Folk Custom Series: Shoes for Bounded Feet Hall, Old-time Residence Furniture Hall, Traditional Chinese Medical Science hall; Earthquake Series: Hall for Earthquake Shock Diary 5.12-6.12, Hall for Fine Arts about Wenchuan Earthquake, 5.12 Earthquake Relief Memorial Hall and Defense Weapons Hall, the "Third Front" Movement Aviation Hall.
Japan Times says
Quote:
But fear not — Japan's wartime depredations do get covered.
But my guide complained, "There was not enough about Japanese atrocities." Not enough?! Well it all depends on your taste for such things, but in my view the Jianchuan Museum Cluster doesn't exactly deny the Japanese their due.
As the pamphlet explains, "The Anti-Japanese War Museum series is composed of the Hall of the Core of the Resistance, the Hall of the Conventional Battlefront, The Hall of the Sichuan Army in the War of Resistance, the Hall of the Heroes of the Flying Tigers, The Hall of Unyielding Chinese Prisoners of War, the Chinese Heroes Statue's Plaza, and the Anti-Japanese Veterans' Handprints Plaza." To my mind, five buildings seemed sufficient to get the message across, especially when you throw in the two plazas.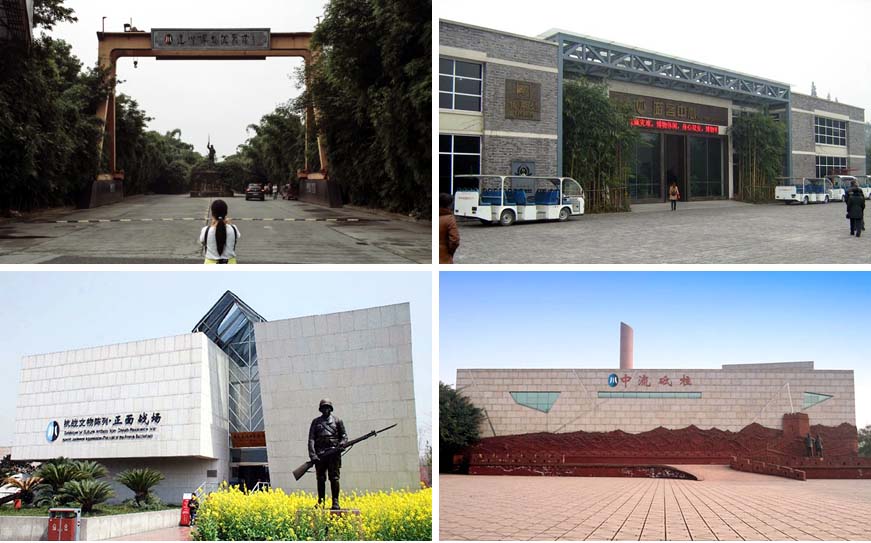 Who is Fan Jianchuan?
Quote:
He started his real estate firm in 1994 after resigning as deputy mayor of Yibin, a city in southern Sichuan. Then, the mainland property market was still in its infancy. But it took off soon after.
"My real estate business was at its peak around 2000," Fan said. "We used to be among the top five real estate companies in Sichuan province." At its peak, Jianchuan Group owned five property firms in cities across Sichuan, as well as building management companies, a construction firm and a gas station.
"I had had the best 10 years of [China's flourishing property market] and I didn't have a great desire for the money anyway," Fan said.

Fan's wealth was estimated to be about 2 billion yuan in 2007 and 2008, according to the Hurun China Rich List, putting him among the country's 500 richest people. But the tycoon says the rich list means nothing to him. "I mostly wear T-shirts. I eat very simply and I love the cheapest food," he said. "Most bosses of similar status would dine in five-star hotels, but I always go for the small restaurants."

Fan, who started collecting in 1994, is willing to fork out large amounts of money for items of historical significance, from soldiers' bayonets to bloodstained clothes from war. He estimates he has spent more than 700 million yuan on his collection so far.
To share his vast collection with the public, the tycoon plans to open more museums. He has also donated hundreds of relics to other museums.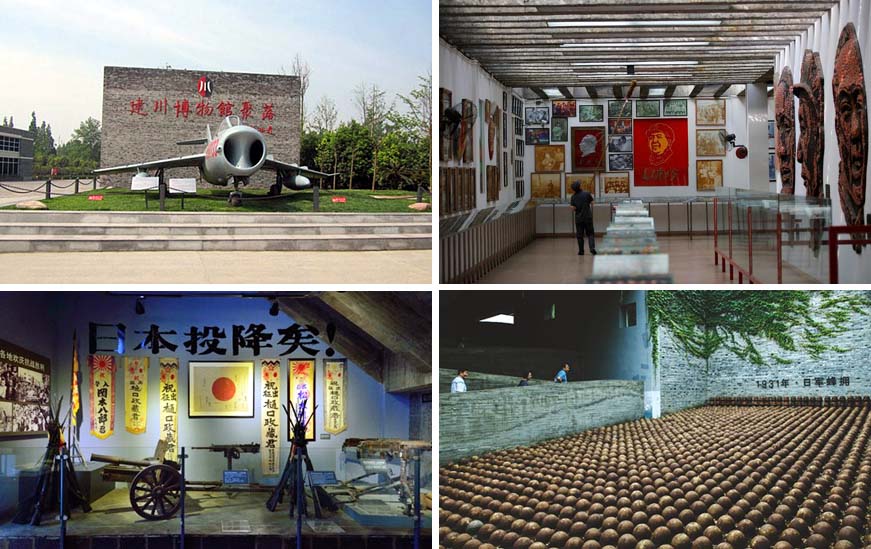 Now we know who, the obvious question is why?
Quote:
"People die twice. Once, physically, and the second time, when they die from people's memories," Fan said. "My museums will be here even after I die. When people talk about the Jianchuan Museum Cluster, they will mention me. In that sense, I gain immortality; I will never die."
Ah, he wants immortality. I'll settle for immorality.

__________________
Until the lion has his own historian, the hunter will always be a hero.