Red Yi is famous for making pictures with food and everyday objects.
Usually they a big like Ai Weiwei's face from 20,000 sunflower seeds, or Jackie Chan using 64,000 chopsticks.
But for this project she decided to make a different small one each day for 31 days.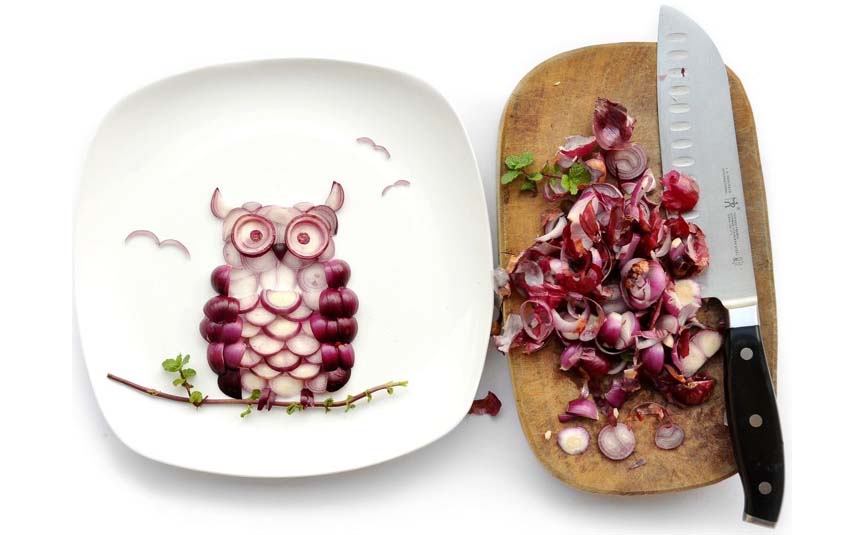 Quote:
Not so long ago, Red's artistic projects were only a hobby. In 2012, she was employed at an architecture firm. She designed residential towers that kept her glued to a screen. Each building took years to complete. "I worked on art projects as a breather from the computer," says Red. She was looking for opportunities to create things using her hands. So began the transition to art.

That year, a video of Red using a basketball to paint Yao Ming's face went viral on Youtube. Not long after, commissions from international corporations starting coming in. By 2013, she was dreaming up massive art installations—influenced by large-scale artists Chuck Close and El Anatsui—as a full-time job.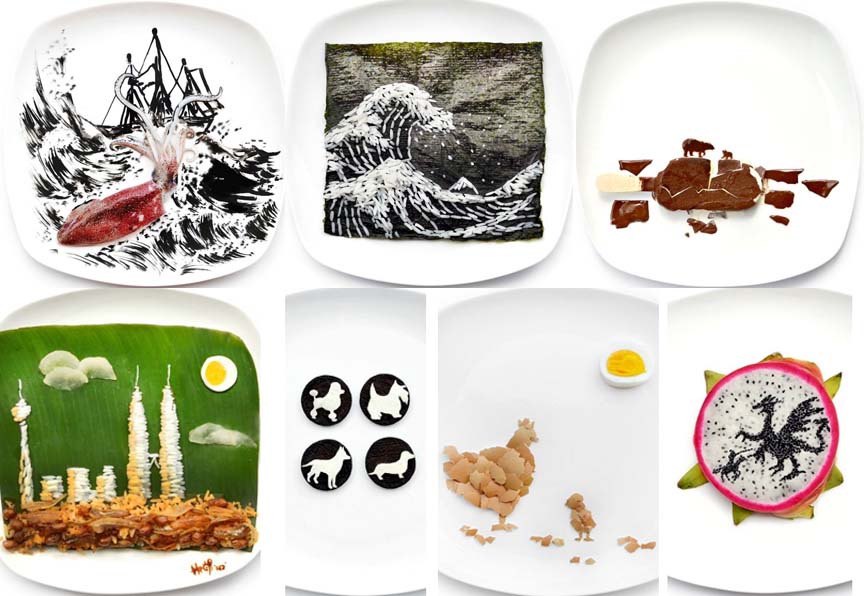 Quote:
Red began the project looking for inspiration around markets in Malaysia—her birthplace. "I would walk through markets and stare at vegetables and allow their patterns and textures to inspire visuals in my head," she says, adding, "I definitely got a lot of annoyed and curious looks from vendors." After buying bunches of the same raw materials, she experimented with possibilities of folding, piling, arranging, and twisting until a pattern piqued her interest.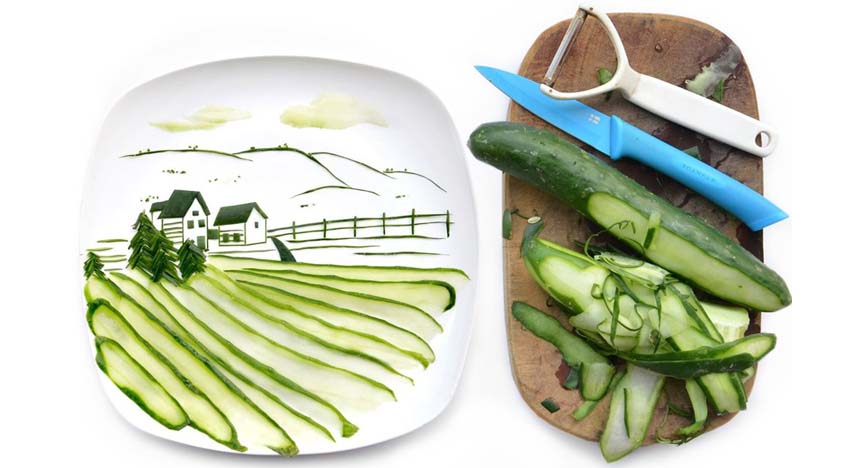 Quote:
But her works aren't just beautiful and clever—they're an eye-catching platform for political and social commentary. She's used vegetables to advocate for marriage equality in Australia, Tang to discuss the dissolution of the Malaysian parliament, and soy sauce to express heart-felt concern during the military stand-off in Sabah.
Of course being food they are temporary, so she just eats them.
link