When I saw this I cringed like I do when I see the Yakuza (Jap gangster) back and body tattoos.
I have one small tattoo, about 4x3 inches, it hurt and it itched, so I canít imagine sitting for a section of Hieronymus Boschís
"The Garden of Earthly Delights" in that fine of detail.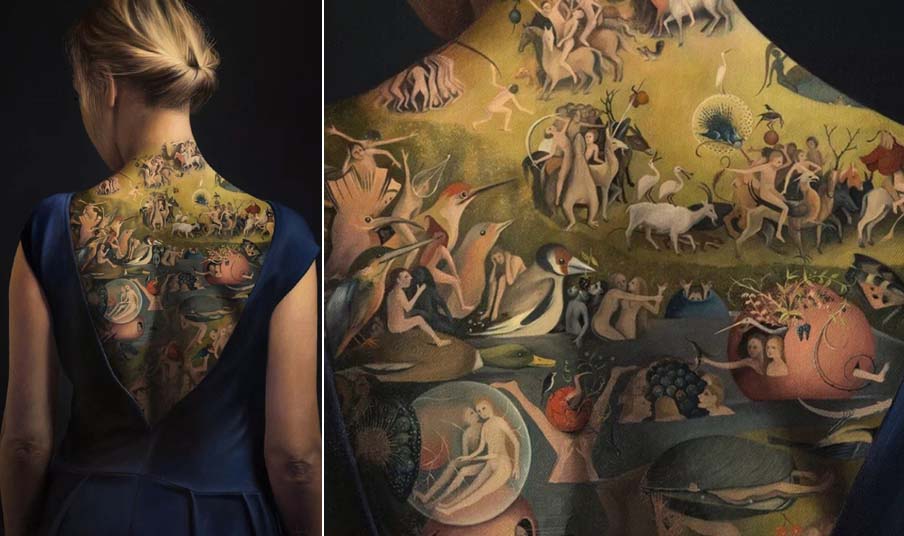 I felt better finding out itís not a tattoo, it was painted on by Agnieszka Nienartowicz.
But still sitting still with the tickling brush strokes, and not moving for hours doesnít sound like a walk in the park either.
The artist may be obliged to suffer for their art but not the rest of us.
Evidently Agnieszka knew that so she painted the woman too.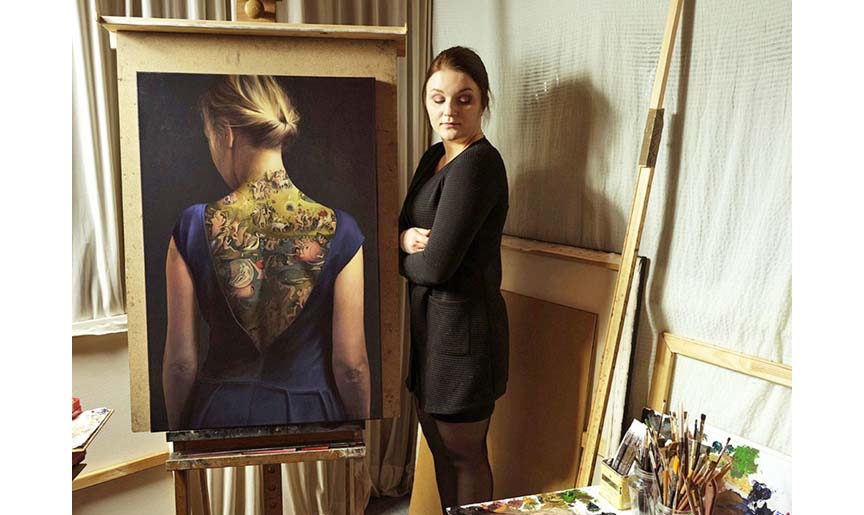 Quote:
Nienartowicz told INSIDER that her paintings are a way of engaging with other artists' works and introducing new meanings into what the original artist intended.
"By appropriating fragments of [their] works, I estabilish a kind of dialogue with their authors," Nienartowicz said. "Placing those works in a completely new context, I deprive them of their original meaning, transform them into an artifact, introduce ambiguity."
Her work is incredible, the detail and realism blows me away,
check it out here.
link