Ah, here we are in Atalanti on the east coast of romantic Greece... not to be confused with romantic lube.
Although it could be in conjunction with it I suppose. But I digress... interesting image though.

Basking in The Mediterranean Sun while it's ripening the olives and grapes for Bacchus and his donkey.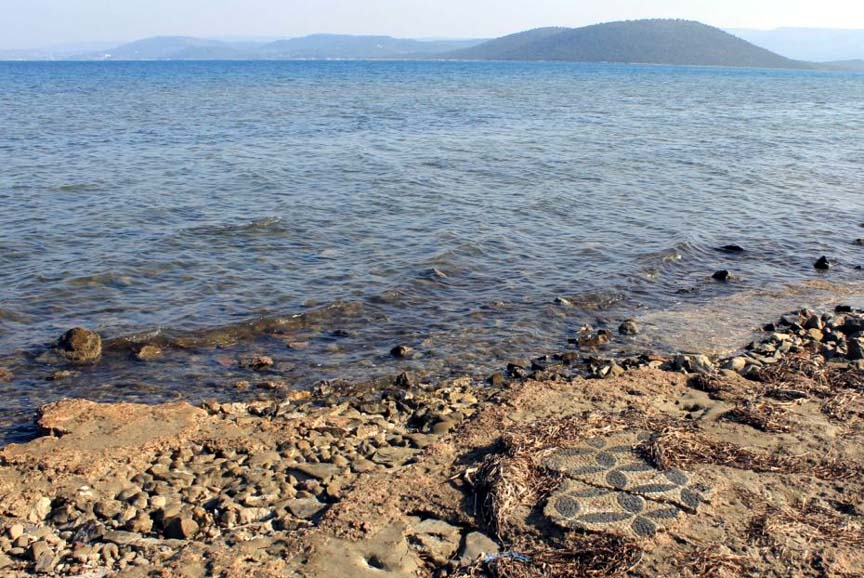 Smell the salt air balmy breezes from the islands over the sparkling water and sandy shore. Lets go skinny dipping.
Wait, what the hell is that? Trash on the sandy shore? Looks like tile, ceramic tile.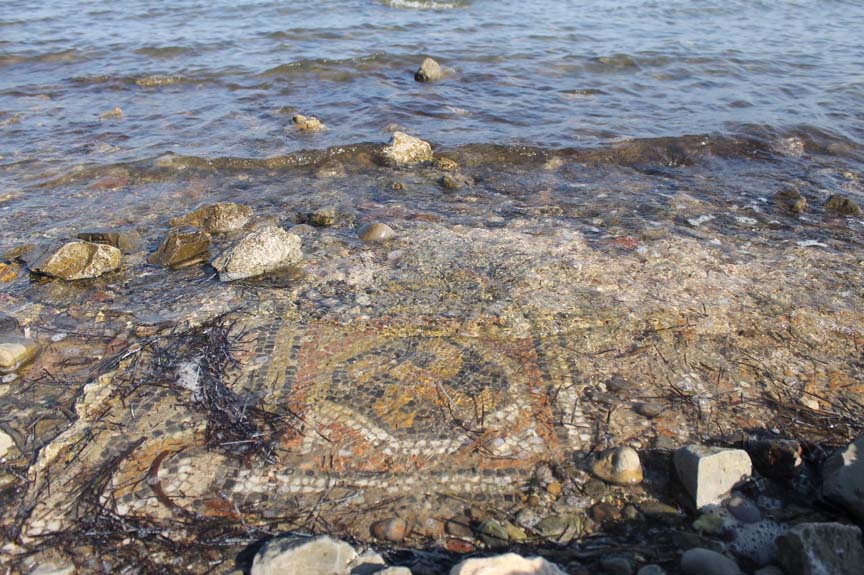 Its a mosaic, an intact ancient mosaic in the water. Well semi intact, a pretty good sized hunk of it.
Archeologists are digging holes all around the Mediterranean to find stuff like this, why not just come here and clean up the beach?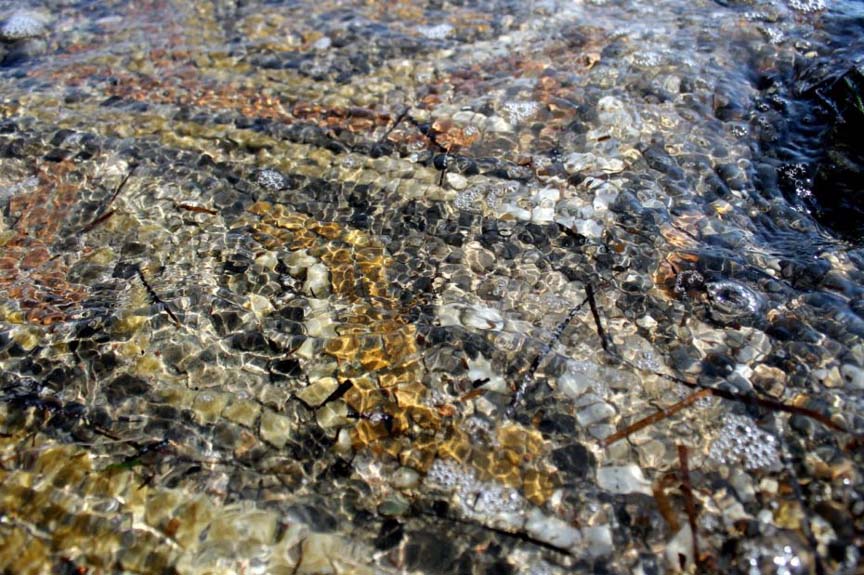 No grant money in beach going I suppose or they want to see these mosaics in situ, not washed and racked like at the second hand store.
Seems like an awful waste though, but what do I know, they may belong to the government or something.
link