Awhile back we were talking about something going on down at the shore in NJ, and one picture of a parade with
a mechanical elephant caught my fancy. I wondered about that elephant, where it came from and what happened to it.
Now I think I've found it, OK circumstantial, but I wanna believe.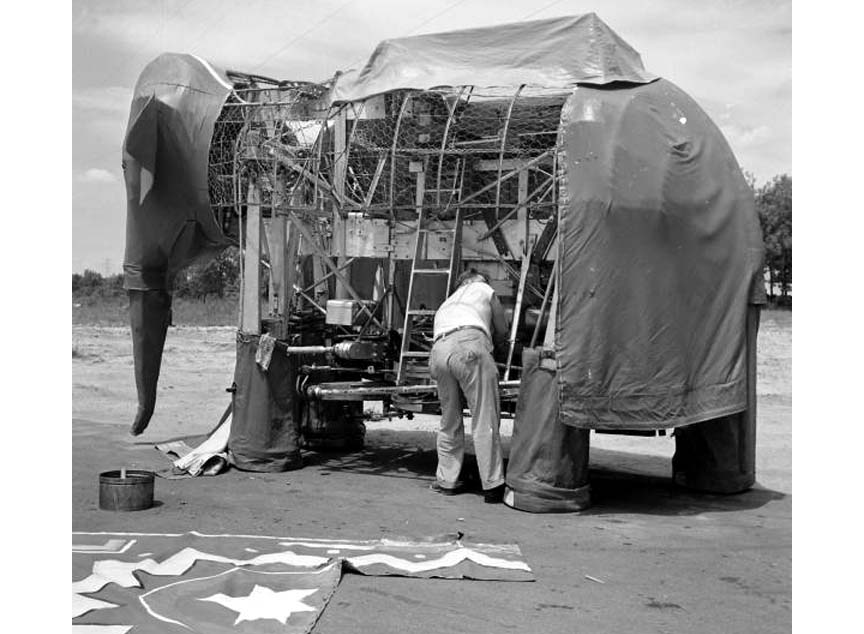 George Hutton built a mechanical elephant 10.5 ft high, 17 ft long, and 5500 lbs. Hutton says we, meaning he and the elephant,
"crossed the boundaries of 25 states" which I take to mean some would be flyover states if elephants could jump, but everyone
knows elephants and white men can't. He says he put 40,000 miles on the beast but I'd bet most of them were on the trailer.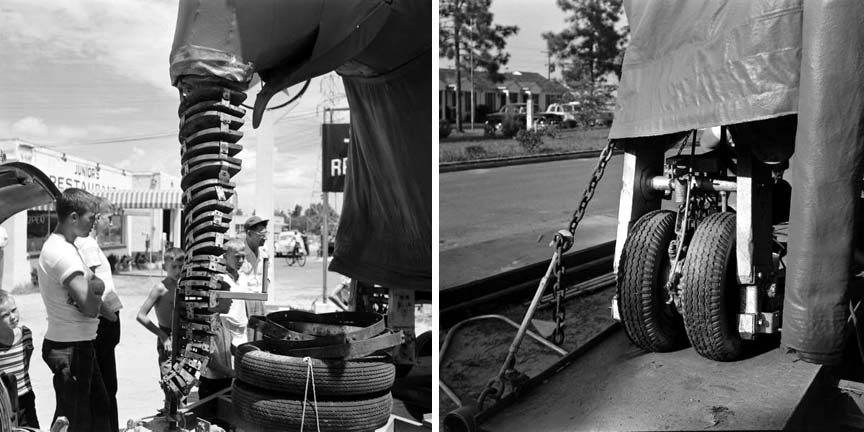 Hutton sold to George Shrum who took it to the '39-'40 Worlds Fair in NY as Rosie. In January of '42 Shrum was using Rosie for
advertising work. In '52 a guy named Duval in Absecon NJ was offering to sell a half interest in Rosie, and in '53 a guy named
Ramagosa was selling rides at Wildwood, NJ. Rosie went through a lot of pimps.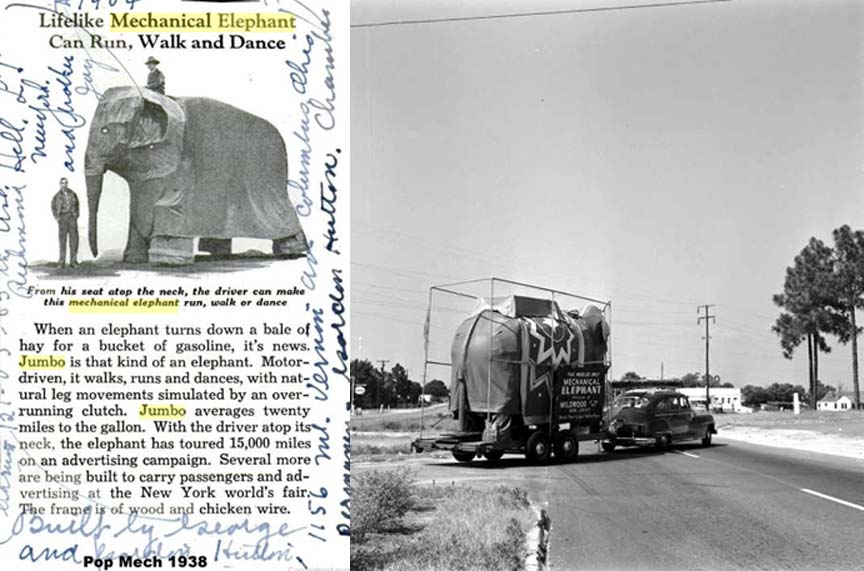 As soon as Hutton sold Rosie he started building Jumbo, 12 ft high, 18 ft long, and 8ft wide. At a svelte 2800 lbs, his 4 cylinder
engine gets 20 mpg while he walks at 5 mph, runs at 7 mph, or dances. Gets even better mileage doing 50 on the trailer.
Jumbo cost $1500 to build ($26,157 today) and he said he knew where he could place 6 more.
link