Rebels/insurgents/terrorists, whatever you call them from your side of the issue, are waging an uphill battle.
Itís the underdog position, never having the manpower, firepower, or resources of an army, so they have to try harder, improvise.
They have come a long way with IEDs, booby-traps, and even improvised some flying bombs using hobby drones carrying a grenade
or some small explosive. Not very successful because of limitations with their noise level, capacity, speed, and range.
But there's more...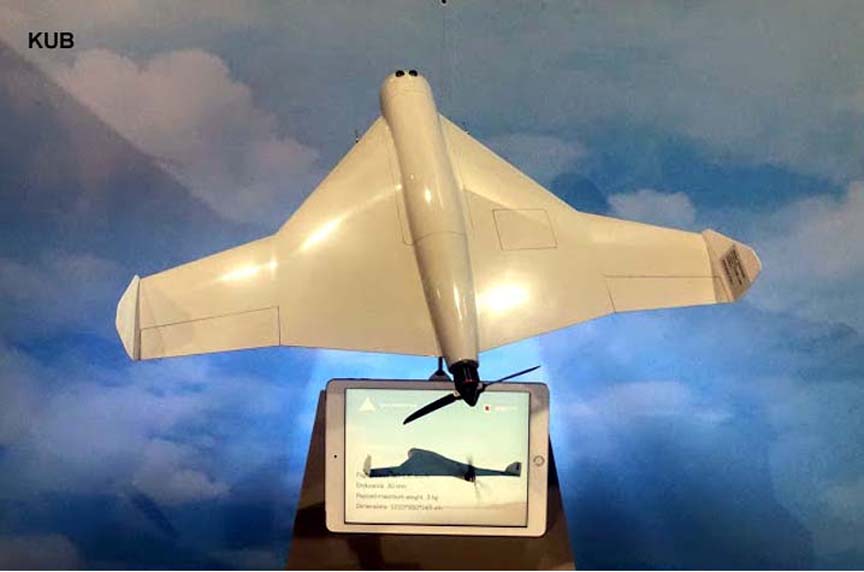 This years weapons trade show in Abu Dhabi produced KUB to carry explosive charges to the enemy.
Itís 4 feet wide, flies at 80 mph, for 30 minutes, carrying an 8 pound payload is the claim.
A small, slow, cheap, cruise missile. A democratized smart bomb. Sounds good but can the maker deliver on the hype?
Do they actually have the technical ability to make these things do what they claim, and the resources to deliver?
Or are they somebody seeing an opportunity and going to try to fake it till they make it?
The KUB is brought to you by ♪
tah dah
(french horns)♪ The Kalashnikov Group! Nuff said.