Quote:
The Phraya Nakhon Cave is located inside Khao Sam Roi Yot National Park in the Prachuap Khiri Khan Province of Thailand. According to local legend, the cave was discovered around 200 years ago when a local ruler, Nakhon Srithammaraja, was forced to abandon his ship during a storm and found refuge in the cave. Some historians, however, believe the cave was discovered by, or at least named after, a nobleman called Nakhon, who lived in the region in the 17th century.
When somethingís current, either nobody cares or the vested interests lie. That makes important history dubious.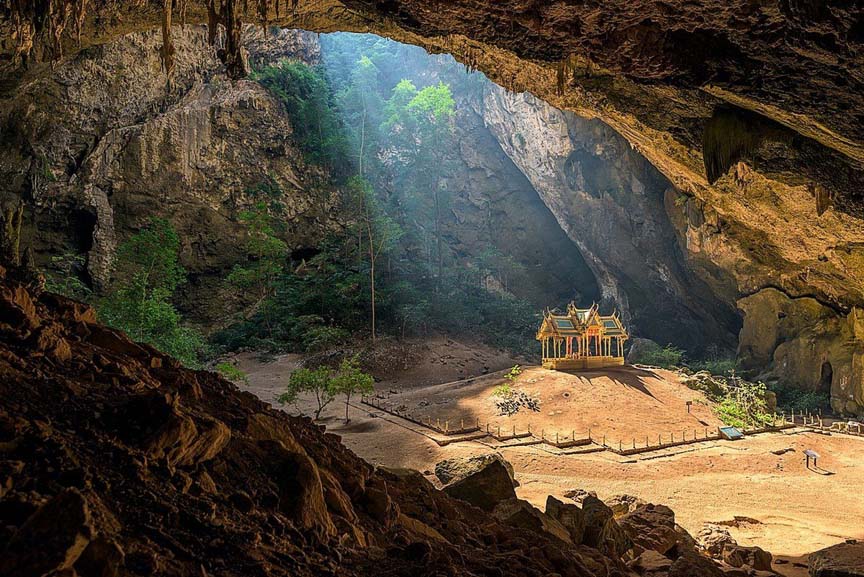 If more caves were as bright and airy as this they would be more popular.
Quote:
Either way, the cave has long been a treasured natural attraction along the northern part of the Malay Peninsula. When sunlight floods into the cavern, it illuminates the caveís stalagmites and stalactites, and the lush green trees that lean toward the light from the sandy floor below. Itís a serene and mystical sight, and one deemed fit for kings.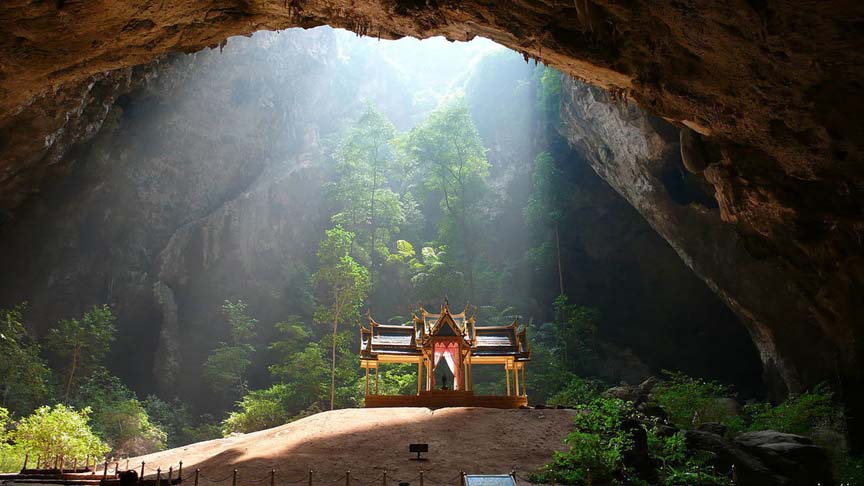 Quote:
In 1890, for the visit of King Chulalongkorn (Rama V), a mound was built inside the cave. Upon this mound was placed a small pavilion, built in Bangkok and assembled inside the cave. Positioned perfectly to catch the full flood of the morning sunlight, the Khuha Kharuehat Pavilion, as it is known, has since become an iconic symbol of the Prachuap Khiri Khan Province.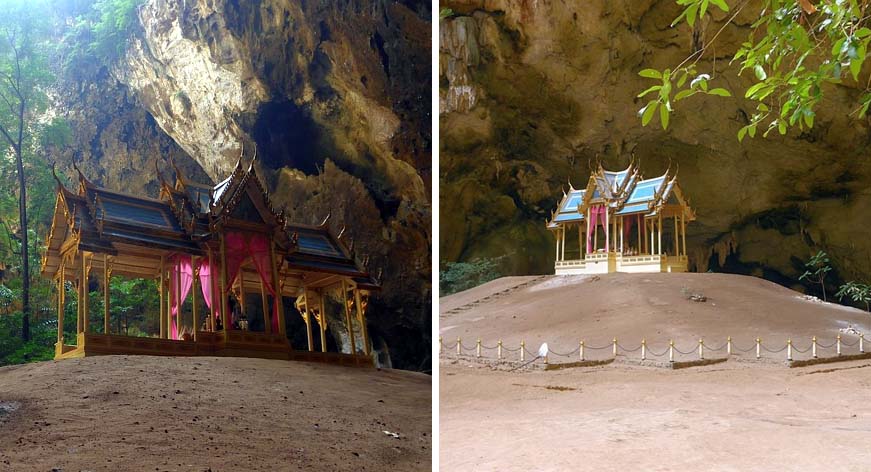 Quote:
It was later visited by King Prajadhipok (Rama VII), who, like King Chulalongkorn, inscribed his name on the wall of the cavernís main chamber. The late King Bhumibol Adulyadej (Rama IX) also visited the Phraya Nakhon Cave, but unlike his predecessors he did not leave his signature on the wall.
Good for Rama IX leaving no graffiti in the cave, more should be as smart.
link