Early 1950s California ran rife with innovations centered around the automobile.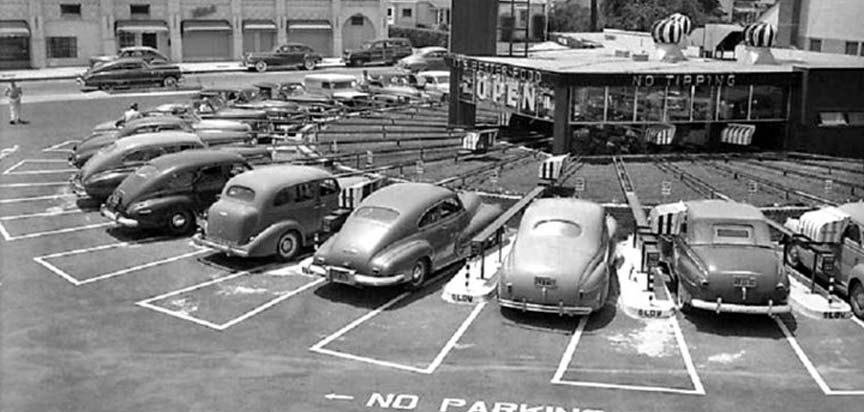 Quote:
Kenneth C. Purdy, an inventor from Vista, California, filed a patent application on July 2, 1948, that he described as follows. "My invention relates to a means for marketing goods, more particularly for use in mechanically delivering goods to the occupants of motor vehicles in a parking lot adjacent a retail place of business".
Only a year later a new drive-in restaurant called "The Track" opened, at 8201 Beverly Boulevard in Los Angeles, California. Purdy's invention, in addition to speeding food delivery also eliminated the carhop and the eatery promoted that cost-saving feature with no-tipping signage on the building. Fast food at less cost apparently was the sales line.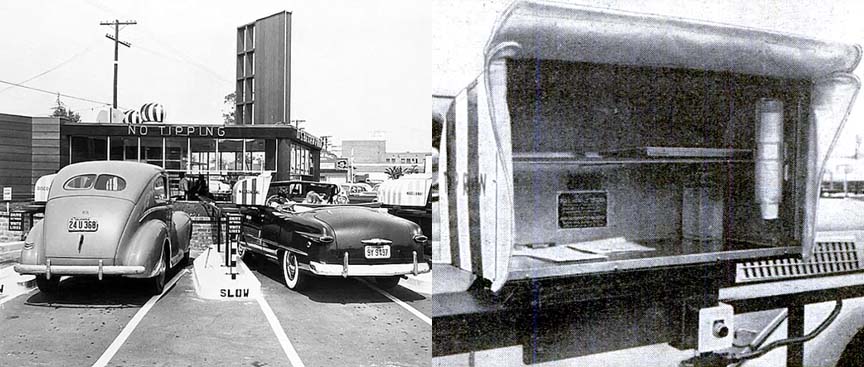 But they only lasted a couple years because in spite of no tipping and quick service, how could they compete wil hot girls on roller skates?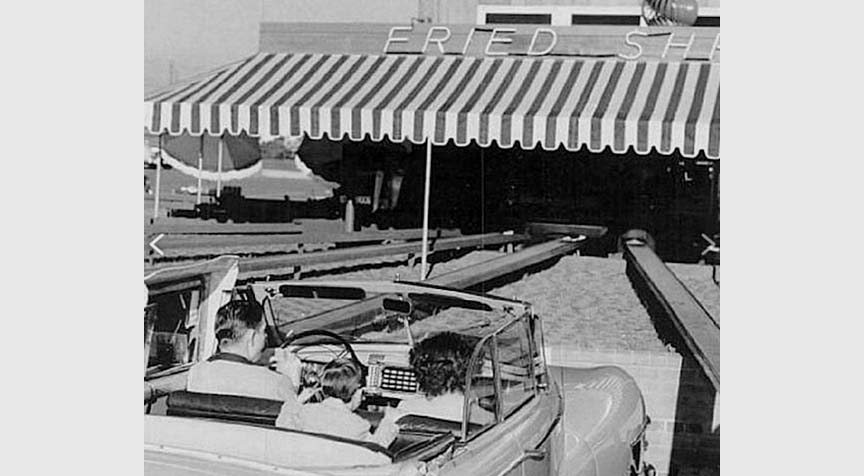 Besides the sign says they serve Fried Shit.

link
link
patent