This is Herman and Elizabeth Thacker, married for 60 years with 2 children, 5 grandchildren and 5 great-grandchildren…
... and Augusta National wants their house.
Quote:
Augusta National has an incredible way of making things disappear. Trees. Houses. Roads. If the most powerful golf club on earth wants something, it buys it, and it has spent the past 15 years gobbling up the property around its borders.
An entire neighborhood once sat across from Gate 6-A at the Masters. The golf club spent more than $40 million to bulldoze it into a free parking lot, and now all that remains is the simple three-bedroom house at 1112 Stanley Road that Herman and Elizabeth Thacker built in 1959.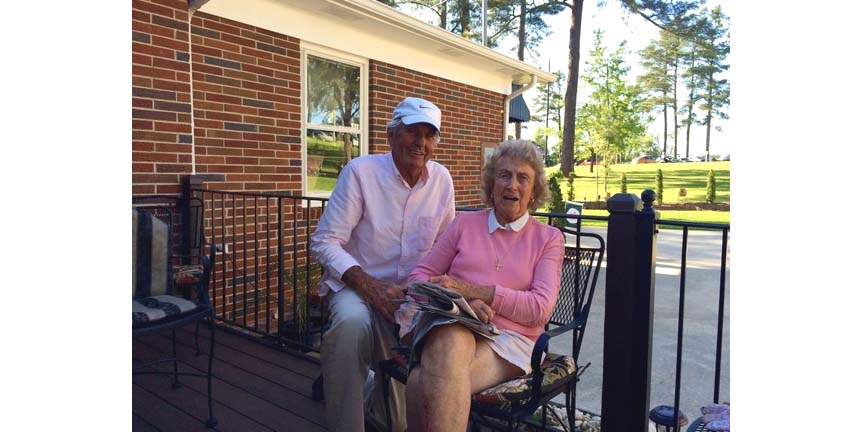 Quote:
Jerry Thacker, Herman's brother, held out for a while, too. He owned one of the nicest houses in the neighborhood, a two-story white colonial that sat on two acres of prime real estate. It was too prime, it turned out. Augusta National wanted to redirect Berckmans Road, the noisy street that runs along the border of the course, to improve the flow of traffic during tournament week. The new road -- which the club loaned $17 million to the city to build -- would go directly through his front yard.
"We didn't have a choice," Jerry Thacker said. "We had lived there for 22 years and hoped to be there for 22 more." Augusta National bought that white house and two other properties from Thacker. The price: $3.6 million.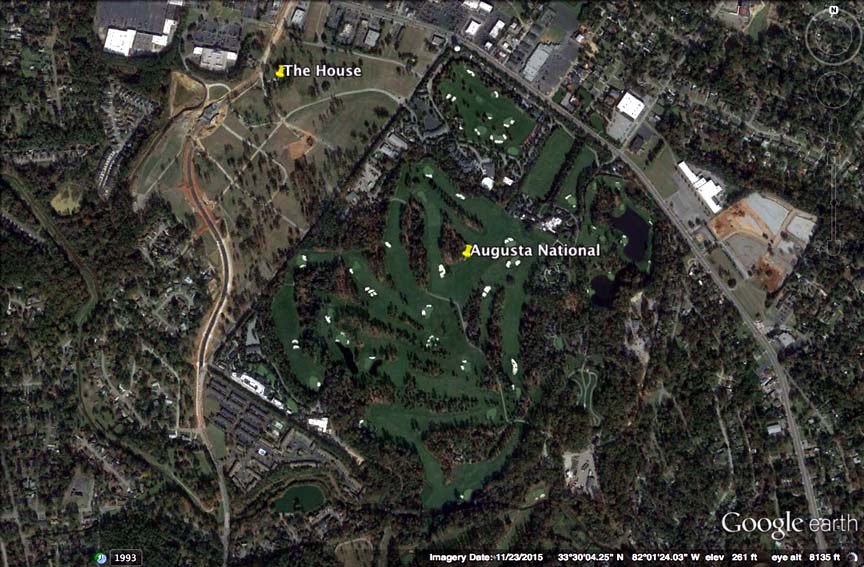 Herman and Elizabeth did sell a small house they owned across the street for $1.2 million, but not this one.
Their grandson, Scott Brown, is on the PGA tour and this house is most convenient to go over and watch him play if he qualifies for the masters.
You don't think Augusta Nation would use their power to keep Brown out unless Thacker sells.
Of course not, that would be unscrupulous, and a fine upstanding institution wouldn't stoop to that.
But that has nothing to do with Augusta National, now does it.

link