The truth is up until the last 50 years we didn't know much about the ocean beyond the shallow coastal waters and continental shelf.
What we have learned is we don't know jack shit about the deep, what lives there, or how the ocean ecosystem works.

Fishermen and Woods Hole scientists have dragged up, or found floating, some very weird creatures, a lot of them toothy.
This fueled some wild speculation about what else is in the deep.

But our ignorance hasn't slowed capitalism.
Quote:
Run by a Canadian firm, Nautilus Minerals, the project will be managed from a ship in the tropical waters of the Bismarck Sea off Papua New Guinea. Three of the vast machines will be lowered to the slopes of an undersea volcano.
There they will encounter a stretch of seabed covered in hydrothermal vents. These strange twisting chimneys are formed by boiling water blasting up from the rock.
As with most fields of vents, this one is astonishingly rich in valuable metals. The site is named Solwara 1 - "salt water" in the local language.
But the hydrothermal vents host thriving communities of marine life - snails, worms and shrimp that have evolved to cope with very specific conditions. In some cases these creatures are extremely rare, which is why the prospect of deep sea mining is highly controversial.
Send down some teeth, baby.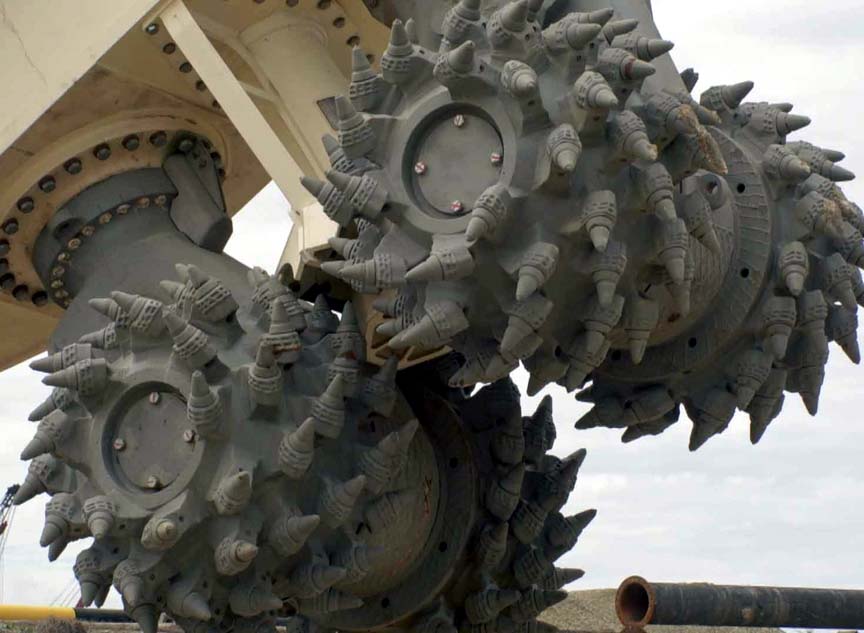 Quote:
The plan is for Kewa to guide the steel teeth of the mining machines so they methodically demolish the vents, pulverizing them into fragments.
The tiny pieces of rock should then be small enough to be piped up to the surface.
On board the ship, a processing plant will churn out a multitude of specks of copper and gold that could be worth billions.
A Chinese firm has already agreed to buy the lot.
Once the riches of Solwara 1 have been extracted, the machines will be moved to another dozen sites lined up nearby.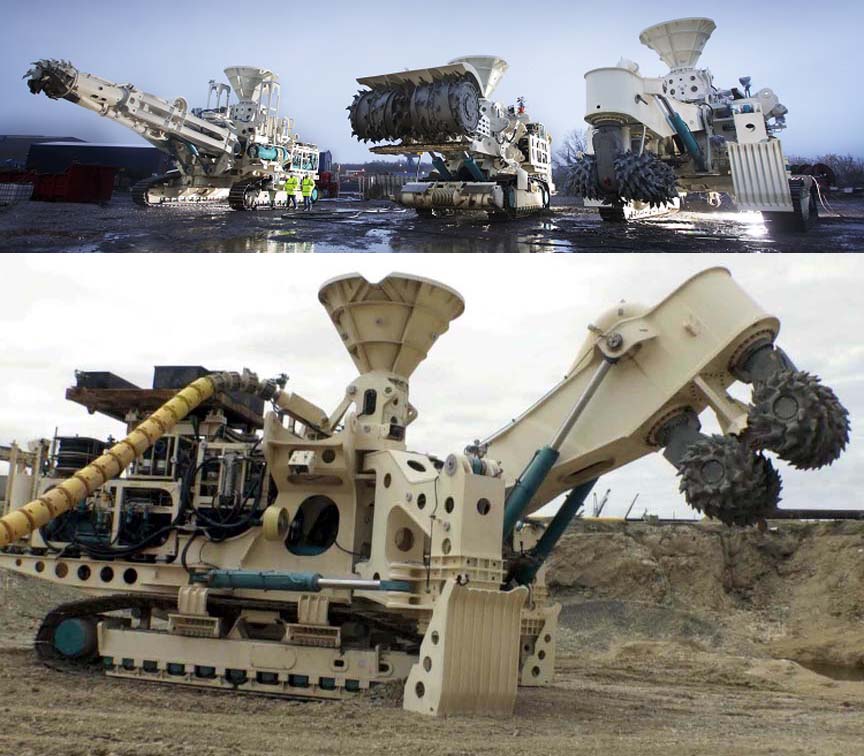 Quote:
On the sea bed the ores are exceptionally rich. Every tonne of material dug up in a typical copper or gold mine on land only yields a tiny fraction of useful metal. By contrast, the hydrothermal vents off Papua New Guinea are at least 10 times richer. And it's the same story with gold and many other metals too.

Nautilus Minerals forecasts that in copper alone an emerging undersea industry in oceans around the world could be worth $30bn a year by 2030. And it claims that by mining a small area of seabed, the venture will be friendlier to the environment. It contrasts its work with mines on land where trees and topsoil are swept away across vast areas.
Yeah but, we ain't as bad as them other guys. They rape and pillage, we only rape.
Besides being out of sight, out of mind, if it wasn't for them damn fish huggers you wouldn't even know.

link
link