I often kid about women getting uppity when the won(not were given) the vote.
But the truth is there were some women in a position (and with bigger balls than me) to be uppity for their achievements.
I've posted some in the past but here's some that did it in the cold, wearing what?!?

Quote:
It's hard to imagine how difficult it was for female mountaineers to not only fight the gender inequality and step out of the home in search of adventure and acknowledgment, but also to do it in skirts! Most outdoor activities, sports and particularly mountaineering, were reserved for men of the leisure class, which also meant the right equipment and gear wasn't available to women.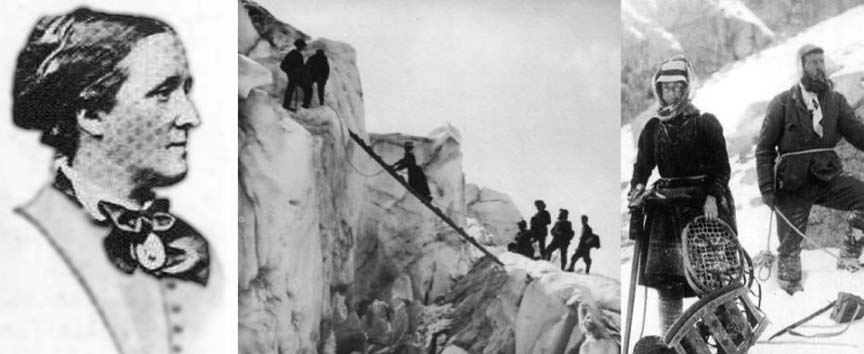 Quote:
Isabelle Charlet-Straton, climbed Mont Blanc four times, which included the mountain's first ever winter ascent in January 1876. The peak Pointe Isabella was named in her honour. The British female alpinist married a French mountain guide and climbed with him for twenty years, making several first ascents in the Alps. A hotel in Chamonix, Pointe Isabelle, is themed around her many alpine adventures and accomplishments.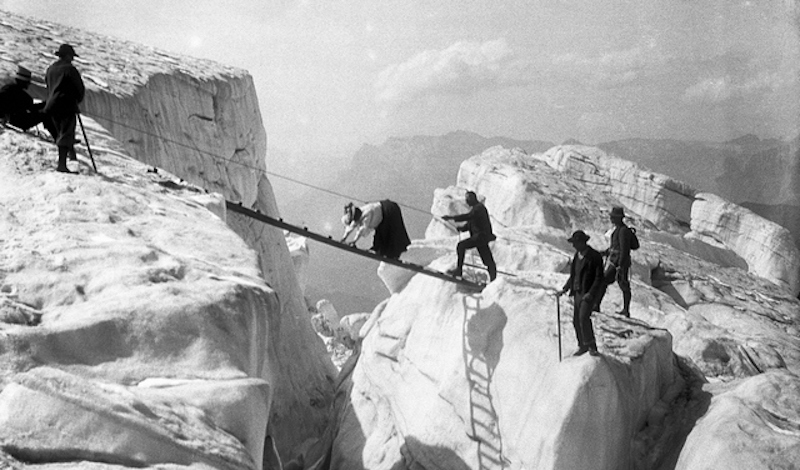 Quote:
Marie Paradis, the poor maidservant who reluctantly climbed Europe's highest mountain. Eager to gain fame and fortune, she was no alpine enthusiast, but endeavoured to climb it anyway in search of a quick fortune. During the final ascent, she was in such poor condition that she had difficulty breathing, was unable to speak, and couldn't see.
And in pretty much the only part of today's article I can truly relate to, an exhausted Marie begged her companions to throw her into the nearest crevasse to end her misery. "Throw me into a crevasse and go on yourself!" she wailed in devastating fatigue. Nevertheless, Paradis was somehow dragged to the summit, and became known as "Maria de Mont Blanc".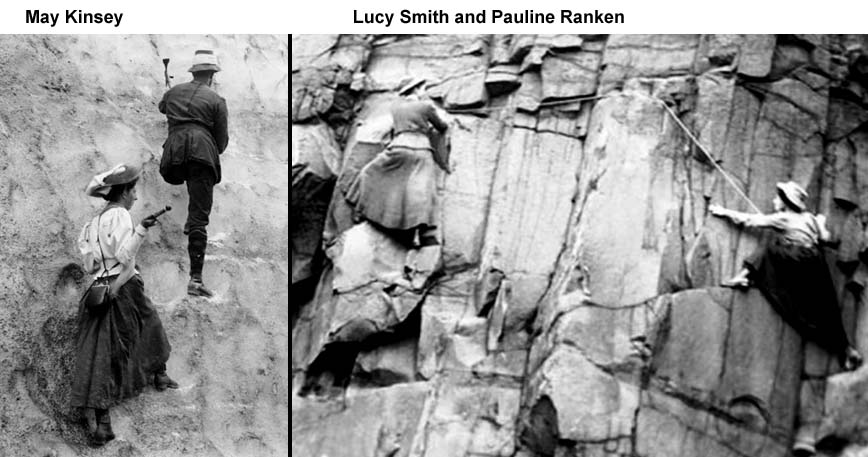 Quote:
The strict dress etiquette for women in the Victorian era required the first female mountaineers and explorers to tackle the same terrain as men, while wearing skirts and corsets "for modesty", all the way to the summit. When American Annie Smith Peck decided to wear bloomers instead of a skirt on her climbs in the 1890s, it caused a frightful scandal and sparked public debate on whether women should even be able to attempt such activities.
Not all these uppity women were climbers. You've probably never heard of Josephine Diebitsch Peary.
But you sure as hell have heard of Rear Admiral Robert Edwin Peary, her husband.
Quote:
Josephine Diebitsch Peary, aka, the "First Lady of the Arctic". This 19th century explorer traveled farther North over the ice fields than any woman recorded in history before. And I say « 'recorded in history' because, let's not forget the countless Inuit women who would have also travelled into the Arctic unrecorded, saving the fate of numerous expeditions thanks to their expertise in tailoring and food preparation. Male explorers often failed to mention these women in their expedition diaries, their names obscured by the prejudices of the day.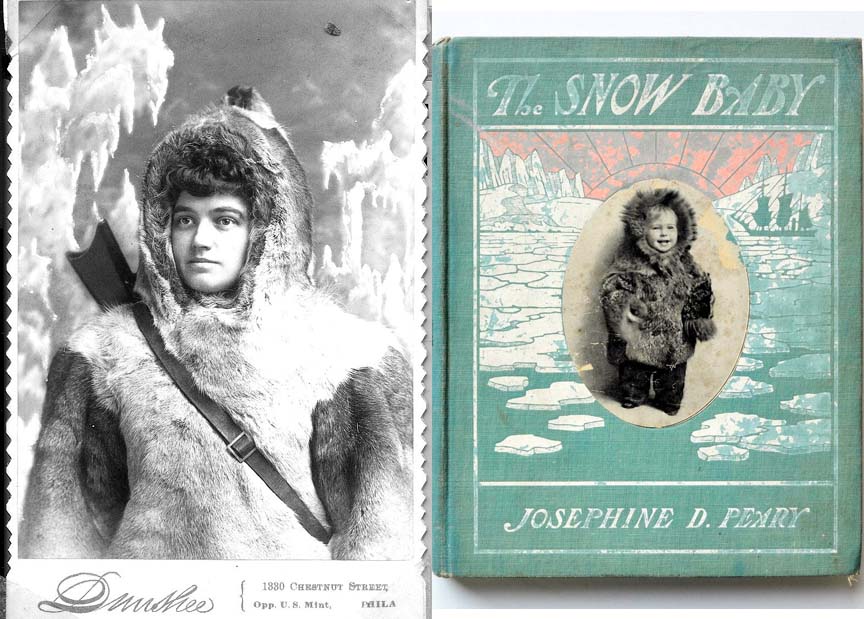 Quote:
Josephine however, was certainly the first white woman to establish a profile as a female Arctic explorer, a feat made even more surprising by her upbringing as a wealthy, white-gloved society lady. Within a few years of their marriage, Josephine found herself swapping white gloves and champagne glasses for seal gloves and a rifle. She accompanied her husband on six of his Arctic expeditions; on the second of which, she was eight months pregnant.
Must have heard about the Eskimo custom of offering guests their wives for the night.

Quote:
In 1893, she gave birth to a baby girl less than thirteen degrees from the North Pole. Born in the piercing cold, having survived her first winter without sunlight, wrapped in the expedition's American flag, little Marie, would become the subject of her mother's world-famous bestseller, "The Snow Baby".

In a place where men "ate their boots, if not each other", Josephine hunted reindeer, trapped fox, traded with the Inuits and managed the critical but unpopular task of food rationing at base. She shared many of these responsibilities with Matthew Henson, her husband's African-American valet, who coincidentally, also became the first African-American Arctic explorer.
So while the white guys were out "discovering", she and the black guy were doing the housework and shopping.
Those two suffered the same arctic conditions, plus all the drudgery, with no recognition and probably less wages.

Go white men… I recognize, but refuse to take responsibility or feel guilty for their actions.

link