When Gary Dahl invented the pet rocks they were a joke but the touted virtues were legitimate. No feeding, no poop, vet bills,
pet bites, or pet sitting to go away or stay overnight with your squeeze.
They would probably also feel good against your forehead after an all night binge.
But, they were homely at best, not worth your attention for very long, not entertaining after the initial yuck.
Enter Elspeth McLean. (french horns)
Her rocks have all the virtues of pet rocks plus they're pretty, jazz up your crib, and you can be proud when friends ooh and ahh.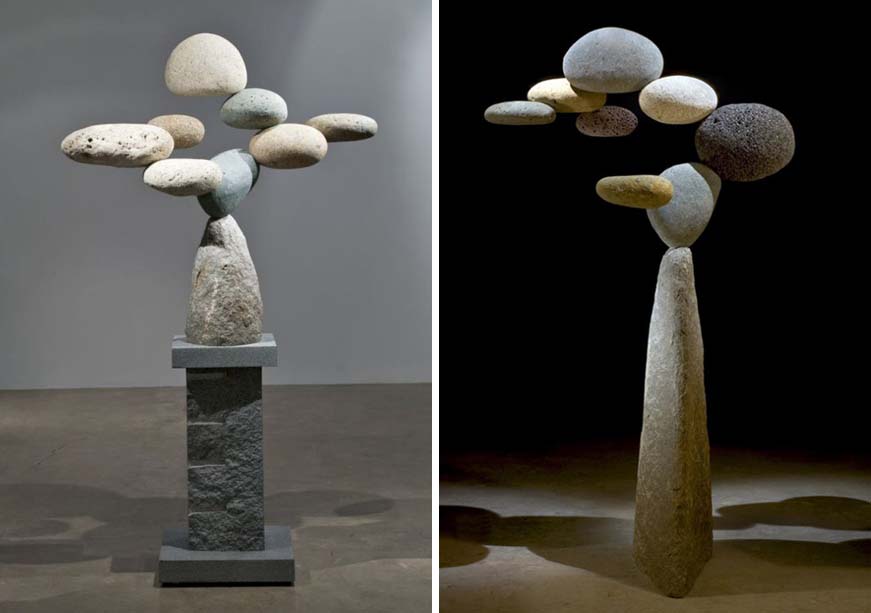 Instead of pasting on googly eyes she paints them, not with brush strokes but paint dots.
They're nice to look as well as putting the backside against your forehead after a bender.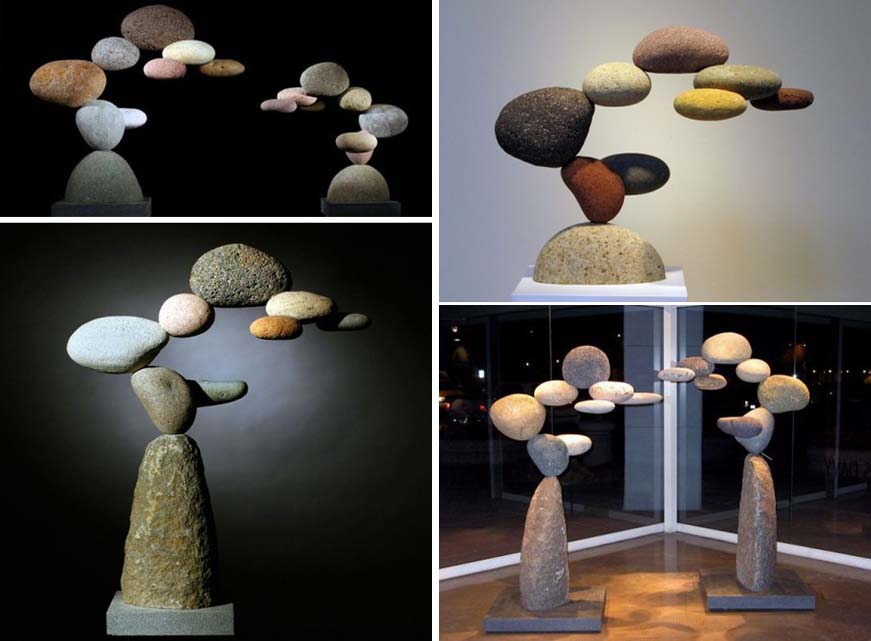 She also does paintings on not rocks using the same dot technique.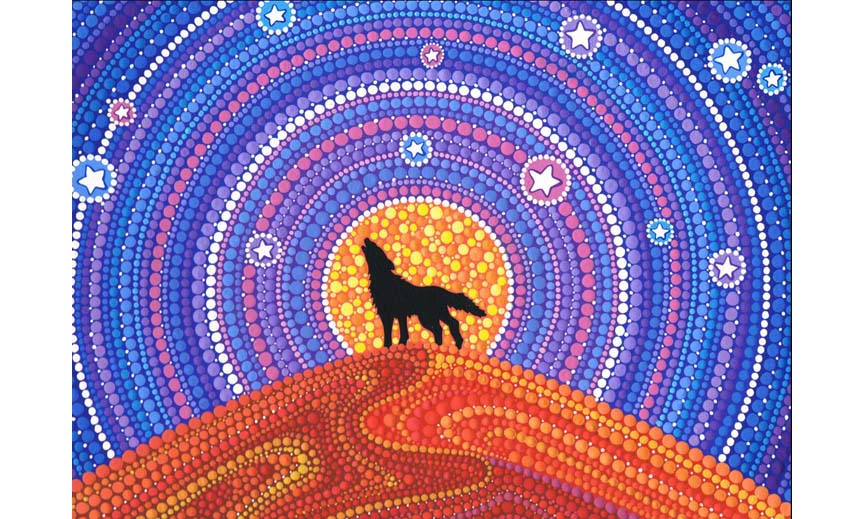 She does more than geometric designs she does pictures of sorts in the same dots style.
Also, they won't make you look like a doofus in six months.
link