Just three weeks ago this Area 51 attack rally hit the internet.
Like diuretic shit it splattered everywhere at once rather than growing like most internet latest-new-things.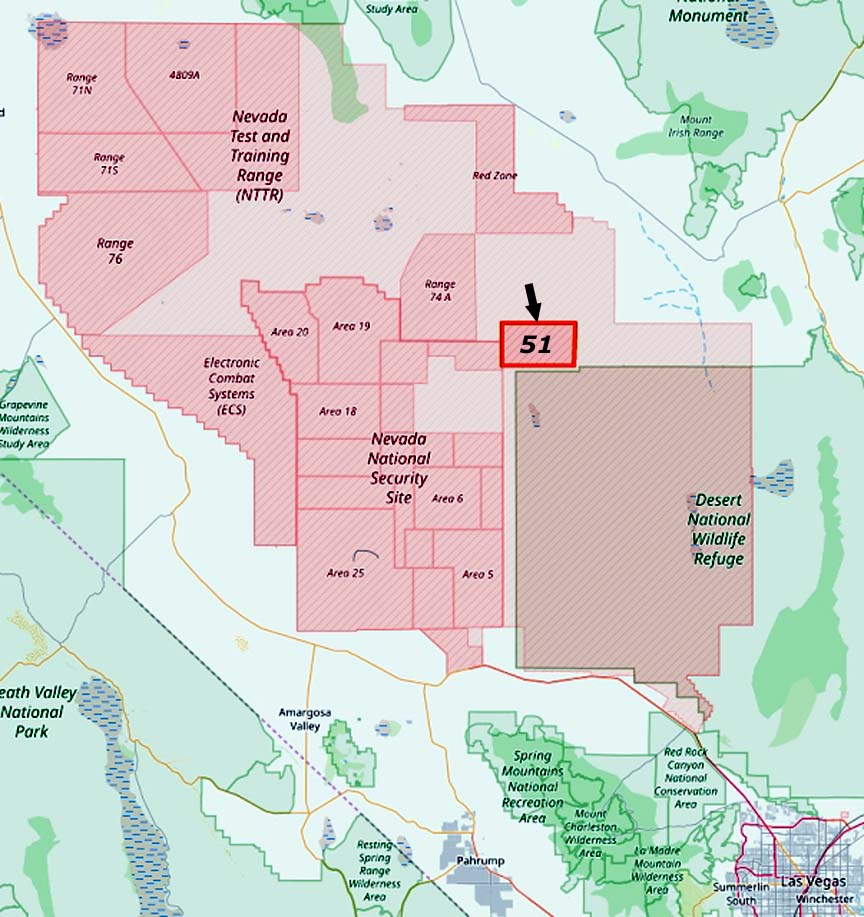 Quote:
Early in the week of July 1, the anonymous administrators of the public meme page "Shitposting cause im in shambles" teamed up with a Twitch video game streamer named SmyleeKun to organize an event called "Storm Area 51, They Can't Stop All of Us." Per the event description, attendees are invited to fly out to Lincoln Country, Nevada, and "all meet up at the Area 51 Alien Center tourist attraction and coordinate our entry" at 3 am Pacific on September 20.

To put this all in perspective, organizer Barnes lives in Melbourne, Australia. And a pinned Facebook post under the event description cautions, "PS Hello US government, this is a joke, and I do not actually intend to go ahead with this plan. I just thought it would be funny and get me some thumbsy uppies on the internet."
Battle plans that were obviously dumb even to non-military types.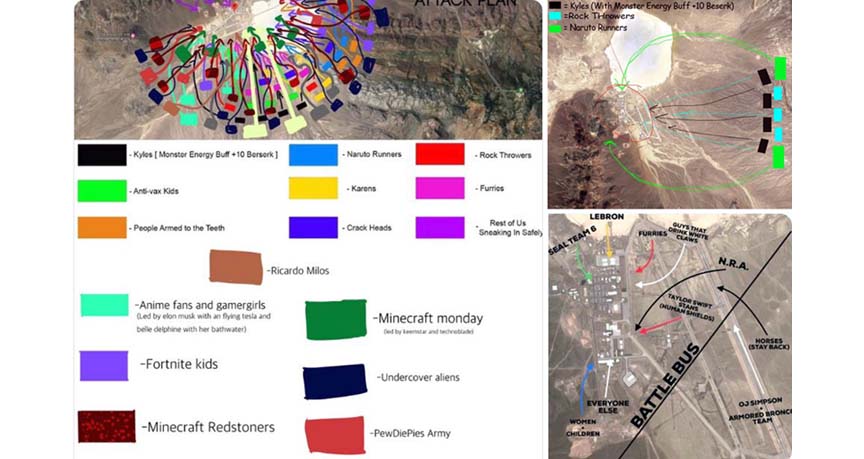 The memes came fast and furious, so did the backlash but some of the Vegas bookies said hey, people stupid
enough to RSVP this shouldn't be hard to fleece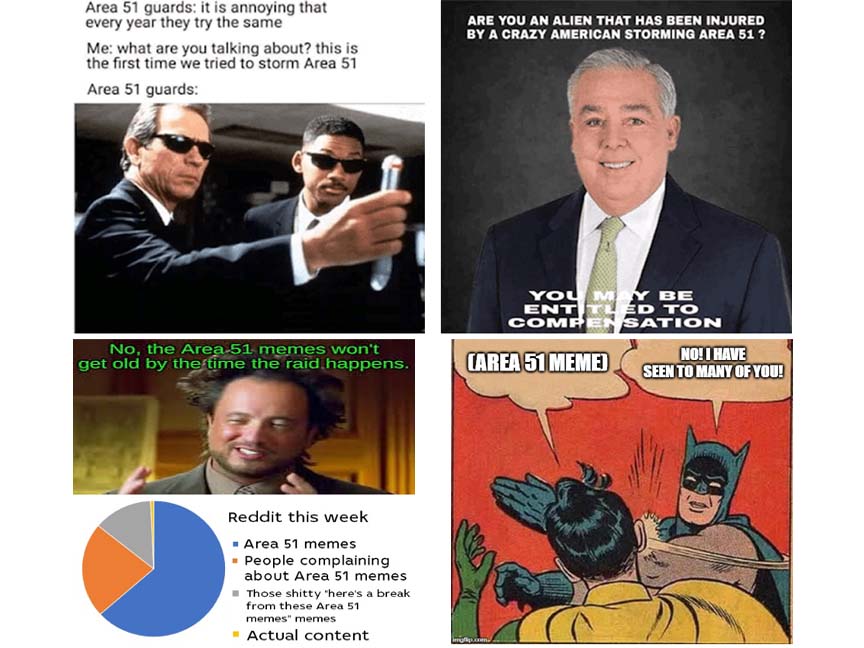 Quote:
"How many people will RSVP 'Going' to the event 'Storm Area 51, They Can't Stop All of Us' on Facebook?" Bovada asks. The over/under is at 1.51 million, with the over at -400, and under +250.

The line asking if Trump will tell the world to stay away from the Air Force base by September 20 is No -510, Yes +305. As for the actual chances of Area 51 being raided, the line is at No -400, Yes +250.
I was driving west near that area and stopped to take a leak. Where I pulled over was a ten ft chain link with the barbed wire on
top like they do when they're serious. There was a small sign saying
US Government facility, keep out
, not a big one, maybe two
feet by one foot. Behind the fence was close cropped vegetation of some sort but not like a lawn and a building more than a
quarter mile away. So I get back in the van and start driving while my wife is looking at a map trying to figure out what the
place is and 10 minutes later two fighters come up from behind and buzz me at no more than 500 feet.
Very loud and rocked the van pretty good, but just one pass.
link
link