The future is unwritten
Join Date: Oct 2002
Posts: 70,257
August 6th, 2019 : Eat the problem
---
When people moved, starting out of Africa then around the world, they were an invasive species. They also brought many other
invasive species along wherever the went. Today with so much trade there are many more species hitchhiking along.
Most of these invasions are annoying, many do serious damage but some places have been devastated.
Australia has had some big problems but one man has a solution... Eat the Problem.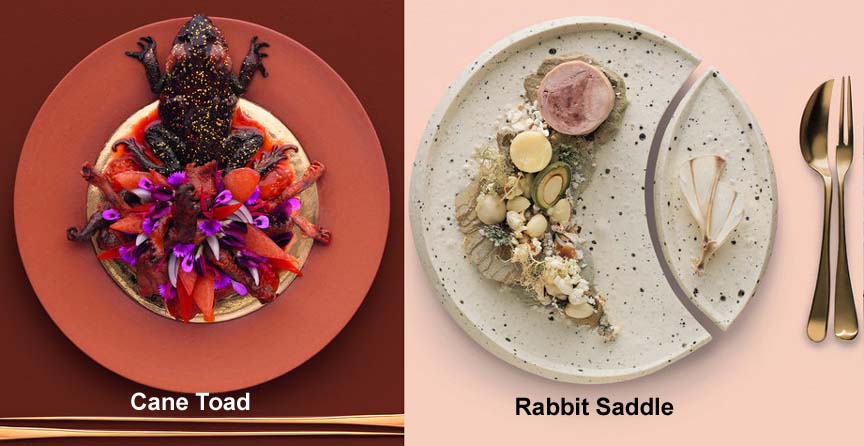 Quote:
When my high-school biology teacher rolled in a TV trolley one afternoon, we had no idea that instead of an episode of Bill Nye the Science Guy, we were about to watch Cane Toads: An Unnatural History, a surprisingly well known documentary about invasive cane toads in Australia. Imported from Hawaii to curb a beetle devouring sugar cane in Queensland, the toads procreated furiously, polished off native bugs, and poisoned other animals that tried to eat them. After all, cane toads are toxic.
Nevertheless, a new Tasmanian cookbook contains a recipe for sweet-and-sour cane toad legs. Its name, Eat the Problem, announces its straightforward solution to invasive species, and the cookbook consists of 500-plus pages of essays, art, and recipes whose star ingredient is a plant or animal overtaking ecosystems in Australia and around the world.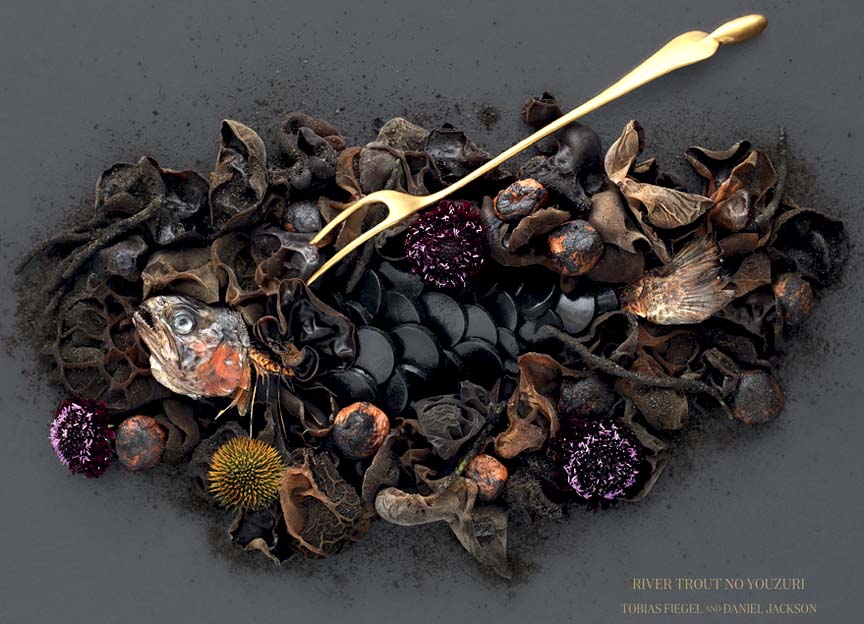 Quote:
The project is a brainchild of Kirsha Kaechele, an American artist and curator. Kaechele was inspired by the enormous nutria rodents laying waste to New Orleans, which locals have tried to hunt and eat into submission. The volume was released in March by Tasmania's edgy Museum of Old and New Art. (The owner, David Walsh, is Kaechele's husband.) On its rainbow-hued pages, chefs apply their talents to invasive plants and animals. Chef Dominique Crenn takes on wakame, a type of invasive seaweed, by applying it to root vegetables, and Philippe Parola of New Orleans contributes a recipe for Asian carp amandine. Along with lustrous photography and recipes, the pages are filled with art and offbeat musings from a host of contributors on food, history, and the natural world.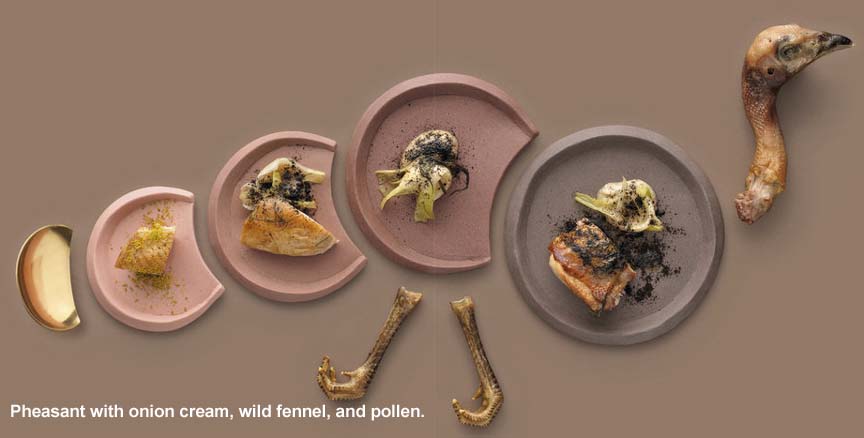 Quote:
The point of the book, writes Kaechele in a foreword interview, is to glamorize the devouring of invasive animals and plants—she also describes an earlier attempt to pitch nutria fur to fashion houses. Many recipes are accordingly glam both in ingredients and technique. Not all of the recipes in Eat the Problem, which is as much art book as cookbook, are advisable to make, such as whole roasted camel (Australia has a feral camel problem) and hemlock cocktail. While the recipe for cane toad uses only the legs, which lack toxic glands, it also comes with a note from a chemistry professor warning against eating "any amount." Recipes for feral cat ("Tasmanian-style," and in tamales) push the envelope of social acceptability, although it's undeniable that cats threaten Australian wildlife and have hunted many native species to extinction. Since people cause so much destruction worldwide, a recipe for human, cooked with garlic cloves and bay leaves, is also included.
link
__________________
The four horsemen ~ Hahn, Azar, Redfield, & Trump.