Ron Westbrook, a 74 year old retired Costco worker in Paradise, CA, had a heart attack followed by open heart surgery.
When he went to the hospital a couple weeks later for a check up, the staff said fire's coming, hospital's closing, GFO!
When he and the Mrs got home the Model-T Ford he paid $16,000 for a year ago and now had a for sale sign, was on the trailer
hooked to his Silverado pick-up at the end of the driveway. They gathered a couple changes of clothes, then debated taking the
Silverado and trailer but decided getting out was going to be a zoo so they took another pickup leaving the Model-T et al behind.
They watched their home burn on CNN. What do you think that feels like boys and girls?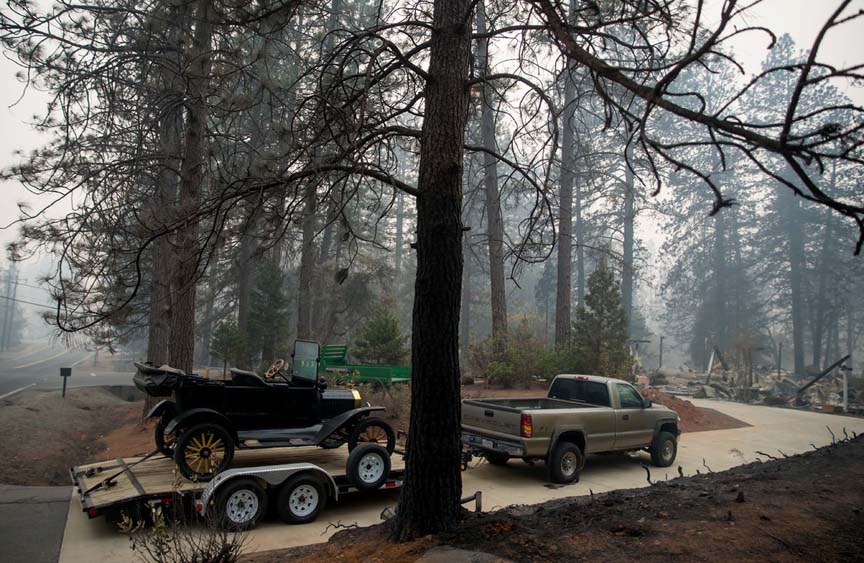 When they were finally allowed to return, the house was gone, as were all the neighbor's houses. Their garage was gone
leaving a couple of burned out car hulks, in fact they lost everything… except the Model-T, trailer and Silverado sitting unscathed
under the pines right where they left it. Oh, and the fire spared that strange green lawn ornament.
The Lord works in mysterious ways.

link