Photographer
Calder Wilson
attached fireworks to a drone and then flew it around in a long exposure photograph.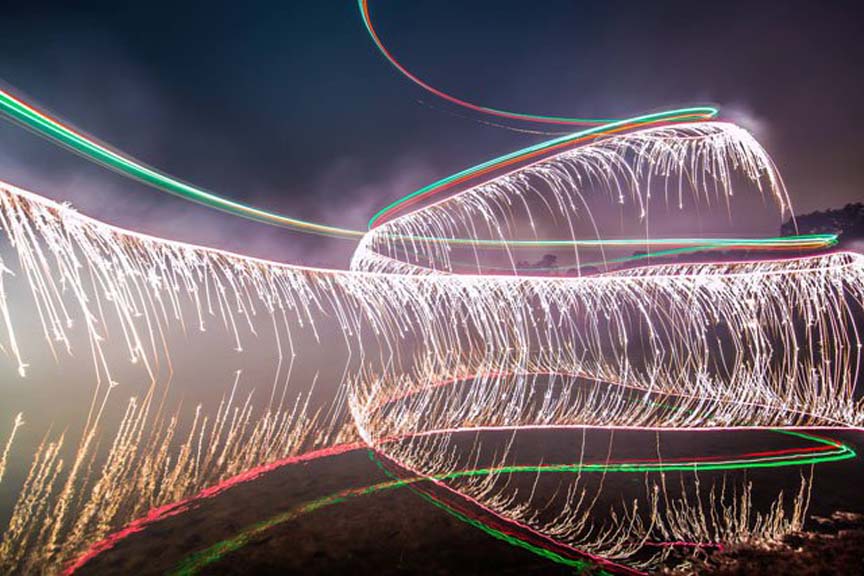 Flying over calm water mirrors the image. He doesn't say what kind of drone.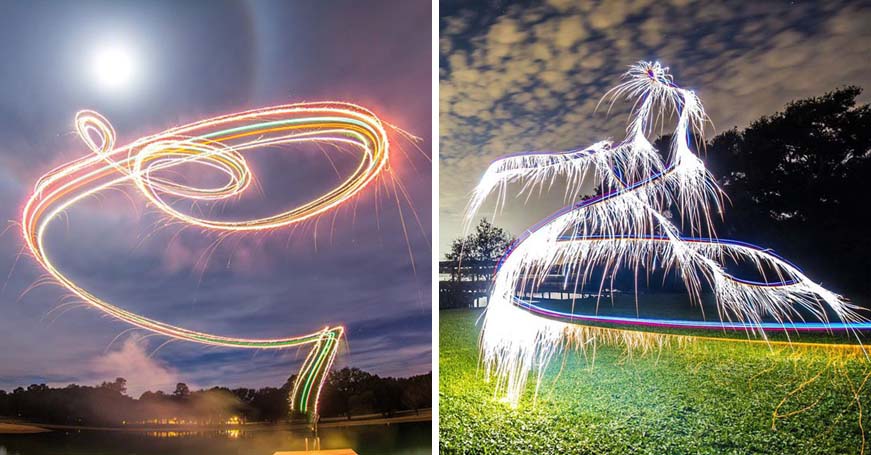 He said it takes at least two people working together He sets up the camera while the other guy hovers the drone.
Then he lights the fireworks and runs back to the camera, while his partner flies the pattern.
I suppose he could use a remote igniter, but then he would be out at night, alone... in the dark.