Not carving earrings, Wood carver Thomas Earing, a longtime chainsaw carver from Colorado
After a dozen years carving totem poles and animals he a lot of buzz with The Bark Knight.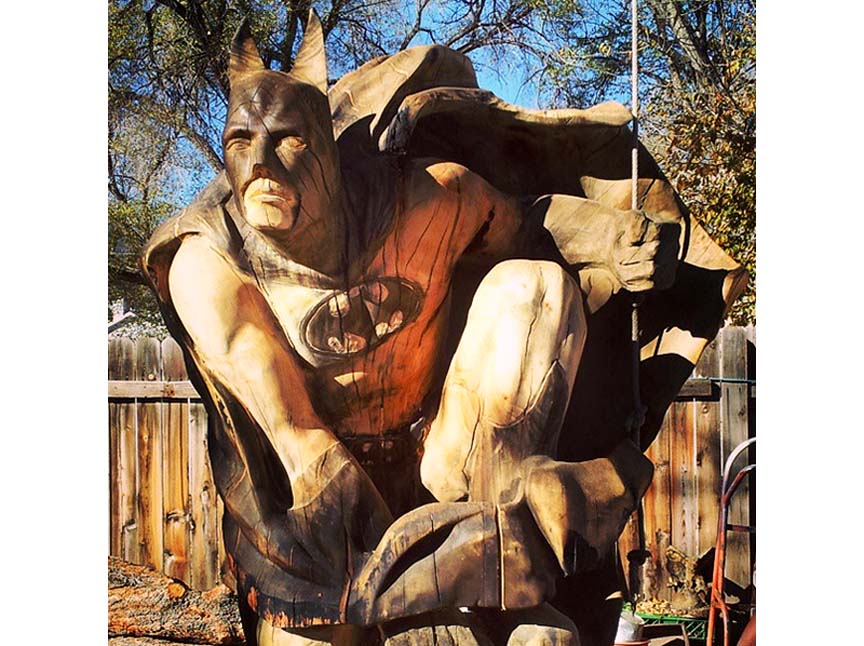 The inspired by the Seahawks Superbowl run he carved busts of five Seahawk players, at 30 hours each, from Seattle trees.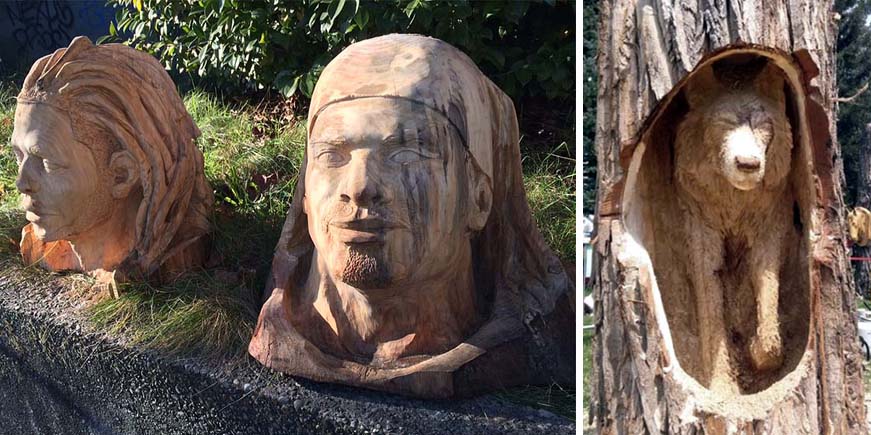 Quote:
A sideline to Earing's Re-Evolving The Chizel business is a traveling wood carving showcase, in which Earing stages a roadshow with 5 other woodcarvers to compete against each other, with finished artwork auctioned for charity.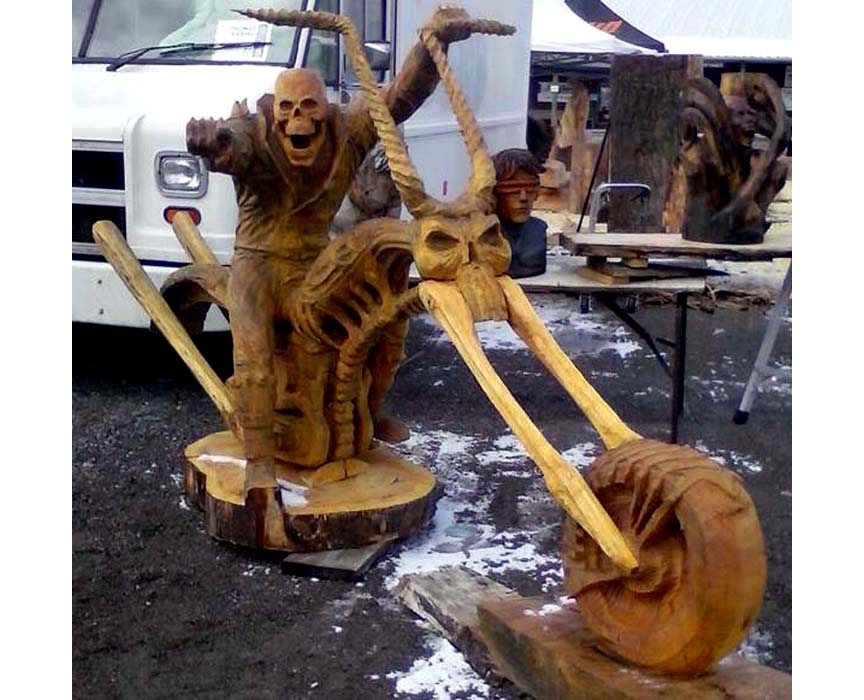 link