Benedetto Bufalino is an artist who specializes in WTF installations, you know, the ones people see and say WTF?
We saw him before with his camping trailer turned swimming pool, but now he aimed higher.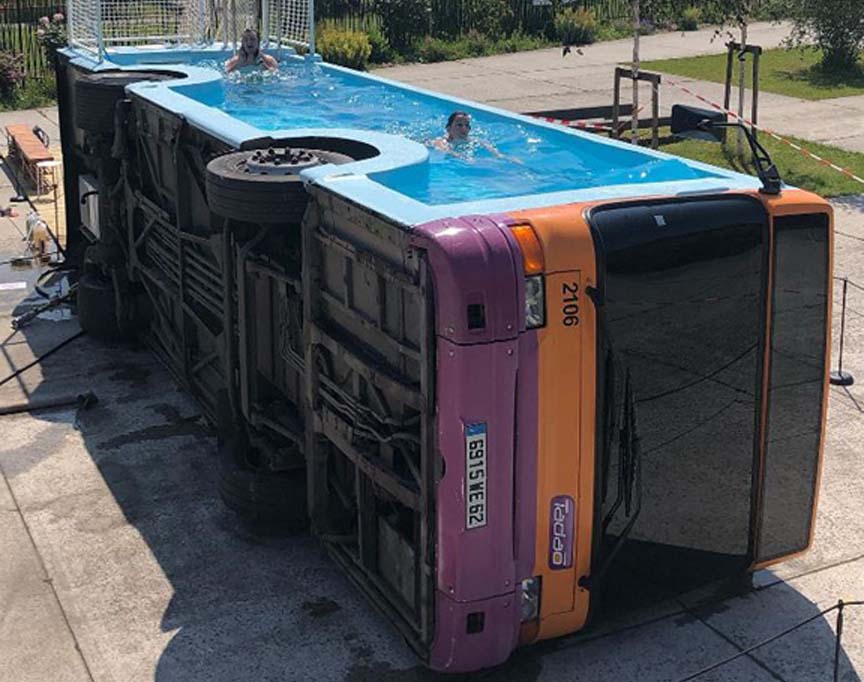 He seems to enjoy water sports, just not the Trump kind.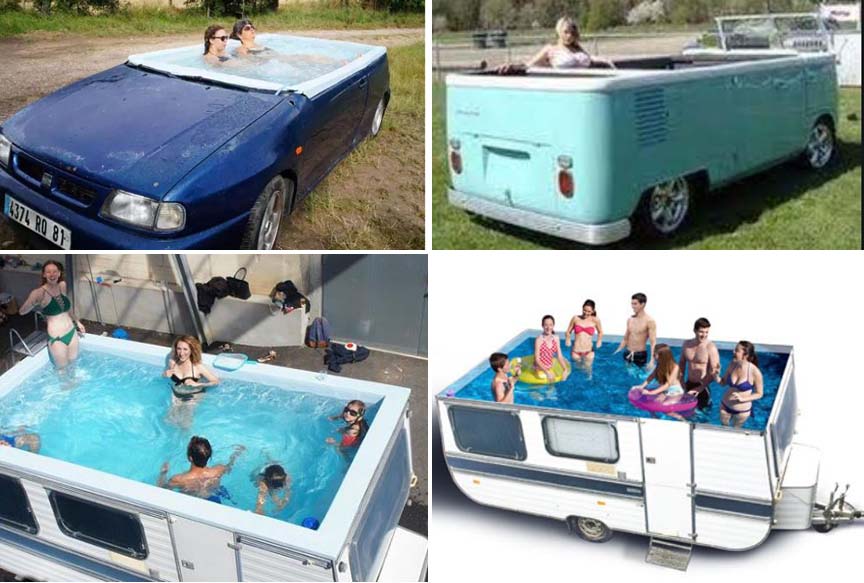 With fish as well, so itís not just for the bikinis.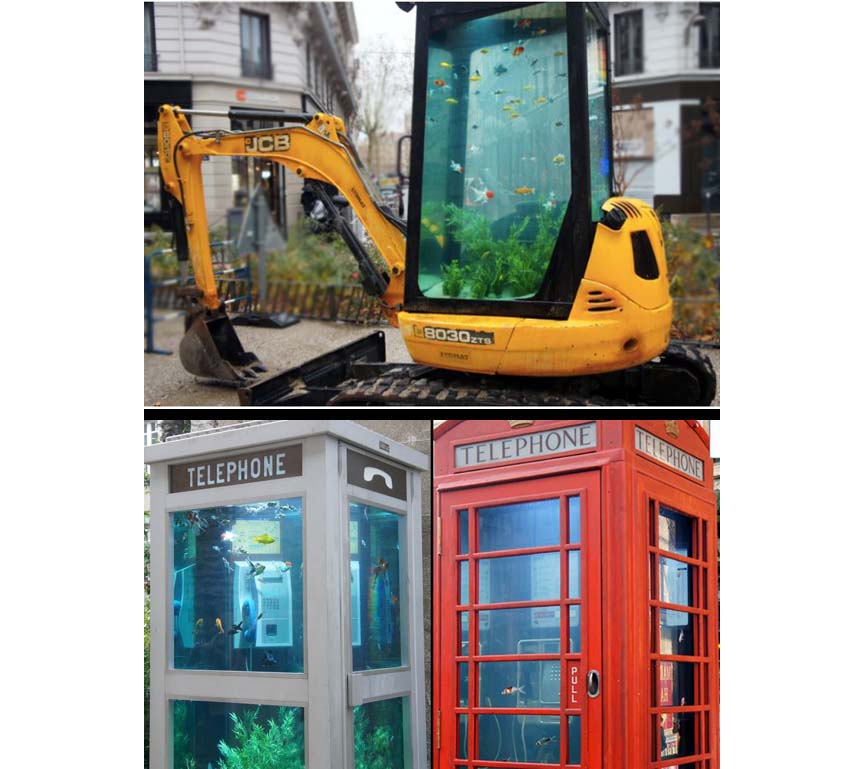 Itís not all water and wet, he does a range of subjects.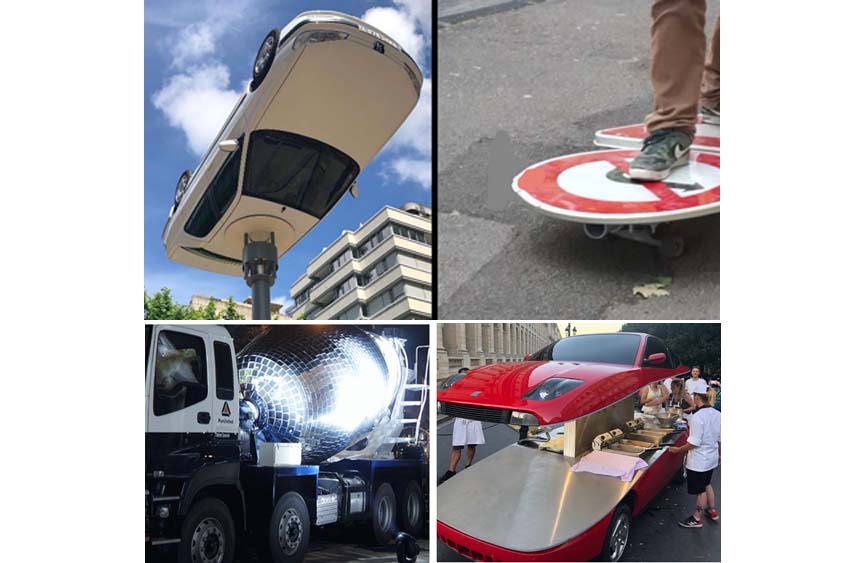 Maybe because heís a Frenchman from Nantes, where they have those giant mechanical street puppets?
It's awful hard to compete for attention against them.
link