Quote:
Now in its fourth year, the Bird Photographer of the Year (BPOTY) contest continues to showcase the best avian photography from around the world. The 2019 photo competition saw over 13,500 images submitted from 63 different countries. The expert panel of judges, led by naturalist and TV presenter Chris Packham, had the difficult task of selecting one overall winner, as well as six category winners and two special award recipients.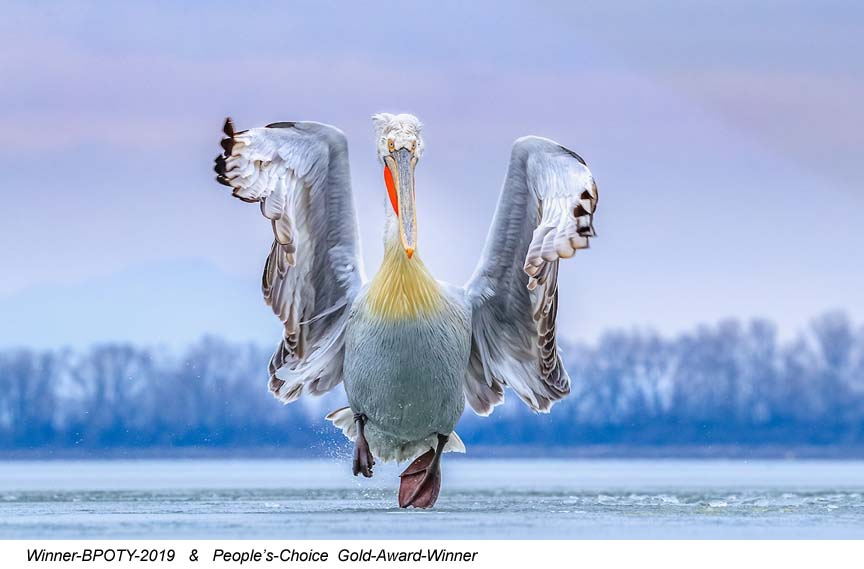 Quote:
In the end, it was UK photographer Caron Steele who took home the top prize and was named 2019 Bird Photographer of the Year for her incredible photo of a Dalmatian Pelican. Steele's image captures an unusual moment in time. Taken at Lake Kerkini in Greece, she happened to be on site when the lake froze for the first time in 16 years. By seizing the moment, she got a unique photo of a pelican attempting to navigate this slippery surface for the first time.
Why do I have a strong desire to add a talk bubble saying Nyuk Nyuk?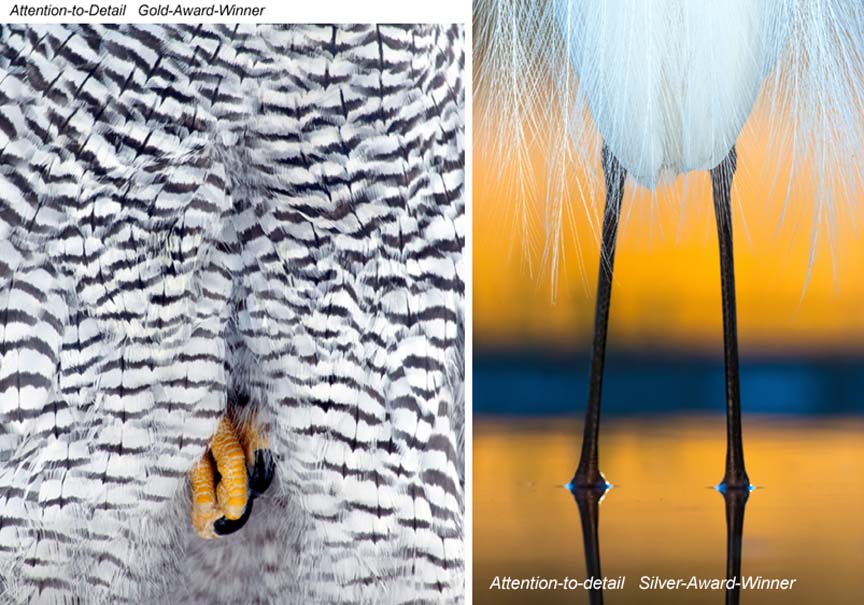 Not having seen the competition I'd have to assume these were the best of the thousands submitted as they certainly are good.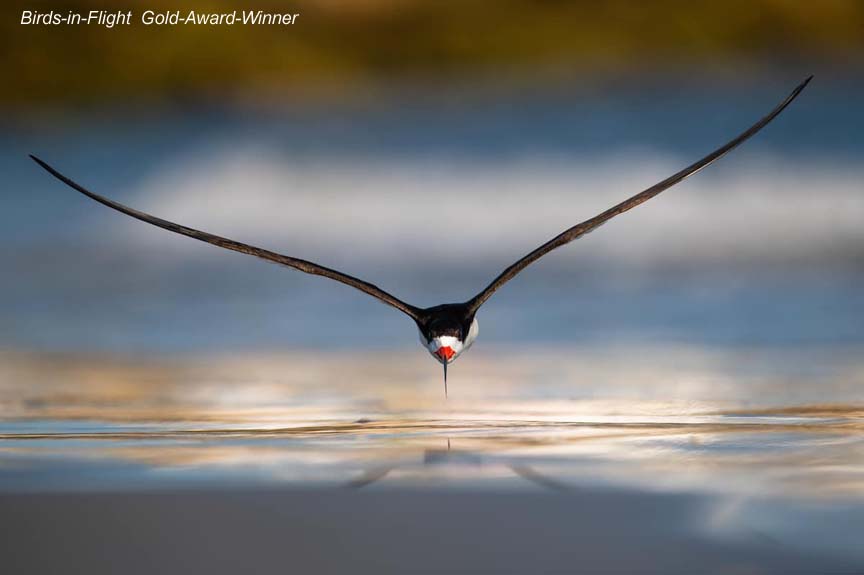 I like the bird in flight a lot, and the Night-heron lit with flashlights is kind of cool.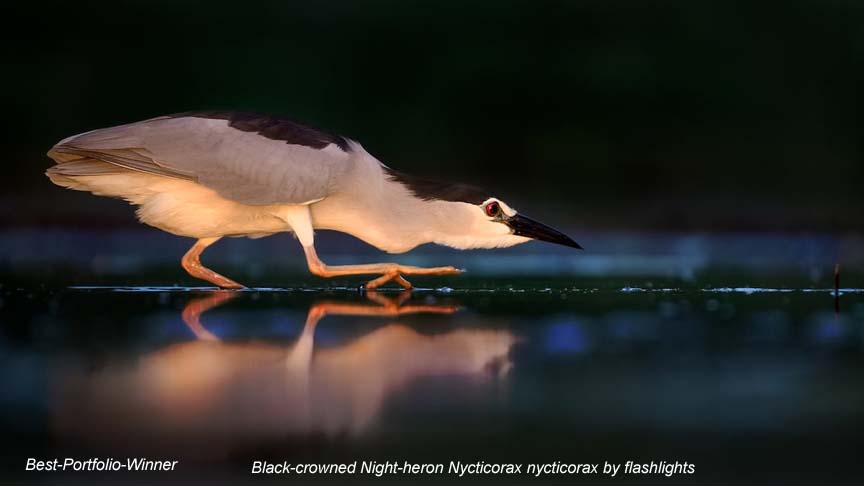 However the Inspirational-encounters award of the Penguins bothers me. He wove a tale of years of anticipation, two days on
storm tossed seas, then suddenly the sky cleared and a path through ice choked seas opened to the Penguins. When he landed
they told him he had 30 minutes, so he hiked to the birds, grabbed a couple pictures then put the camera away and zoned out
with the birds. Now that may have been inspirational but it certainly doesn't reflect in the photo.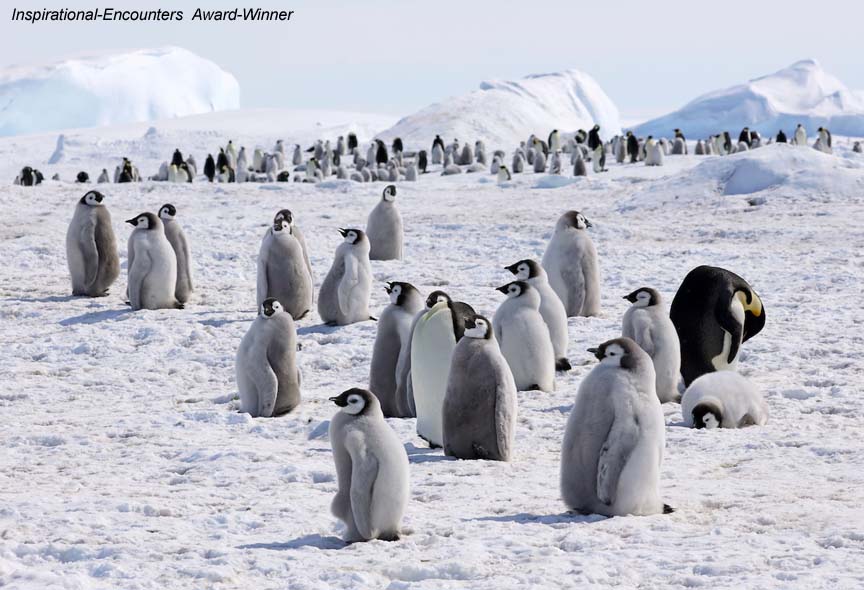 Really, I've seen better Penguin pictures, but I suppose they weren't this year and weren't submitted.
link