Sept 6th, 2019 : Camouflage
---
Where did it go, George, where did it go?
It went to Australia of course.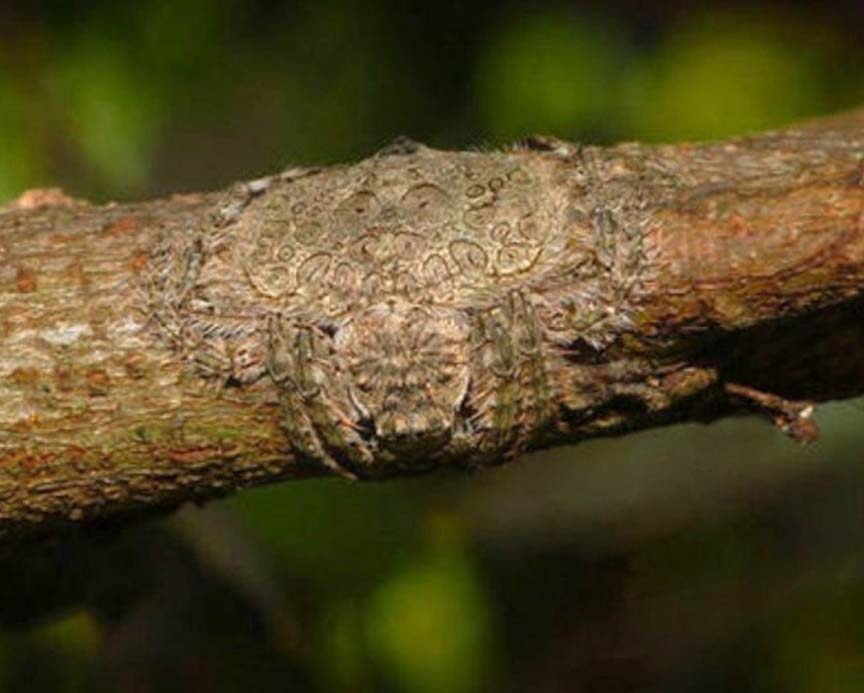 Quote:
Dolophones conifera, known as the Wrap-around spider, is a species of spider in the family Araneidae indigenous to Australia.
It is named for its ability to flatten and wrap its body around tree limbs as camouflage. It is found in Western Australia.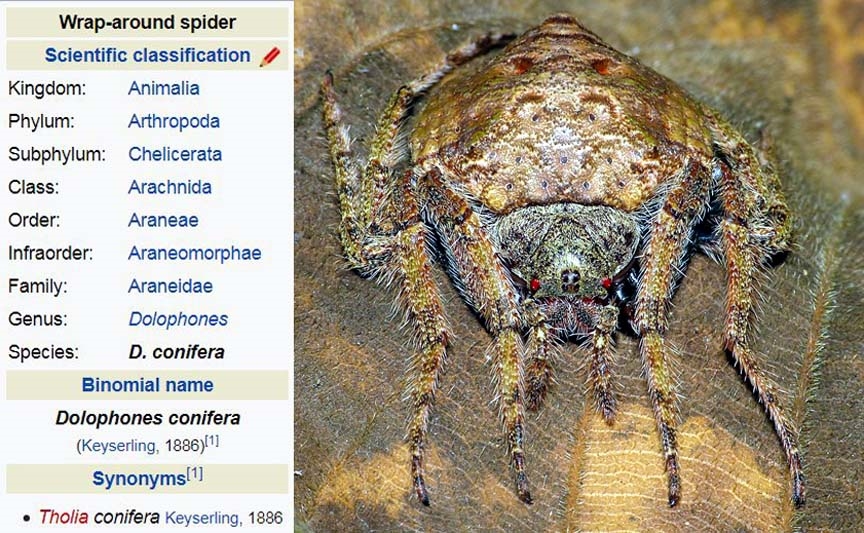 Wiki says...
During the evening, D. conifera stay in webs, and during the day take up their characteristic camouflaged form on tree branches and trunks.
They also travel along the ground.
On the ground? How fast? At least they don't ride motorcycles ... yet

link
__________________
The descent of man ~ Nixon, Friedman, Reagan, Trump.