The Holy Trinity Church in the village of Pleskovo is one of the most peculiar places of worship in Russia because of its architecture.
Its creator was inspired by the words of one of Orthodox Christianityís saints, who compared life to a rough sea and the church to
a ship being steered through it by Jesus.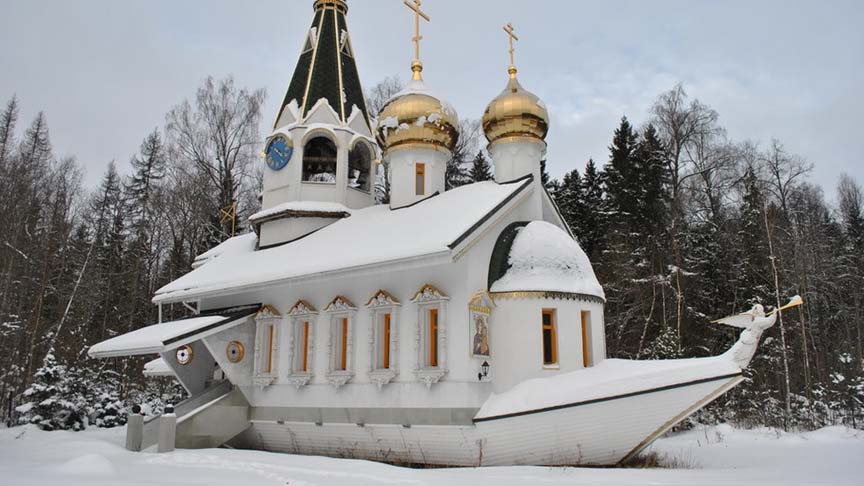 Quote:
Pleskovo is now technically part of Moscow, since a large part of the surrounding territory in the southwest was incorporated into the city for future development of the Russian capital. In actuality, itís about 50km from the city center. Not a single large body of water is anywhere to be found nearby, so short of a Biblical-scale flood happening, there is no way the churchís seaworthiness will be tested. Which is good news, since its shape is based more on aesthetics rather than practicality.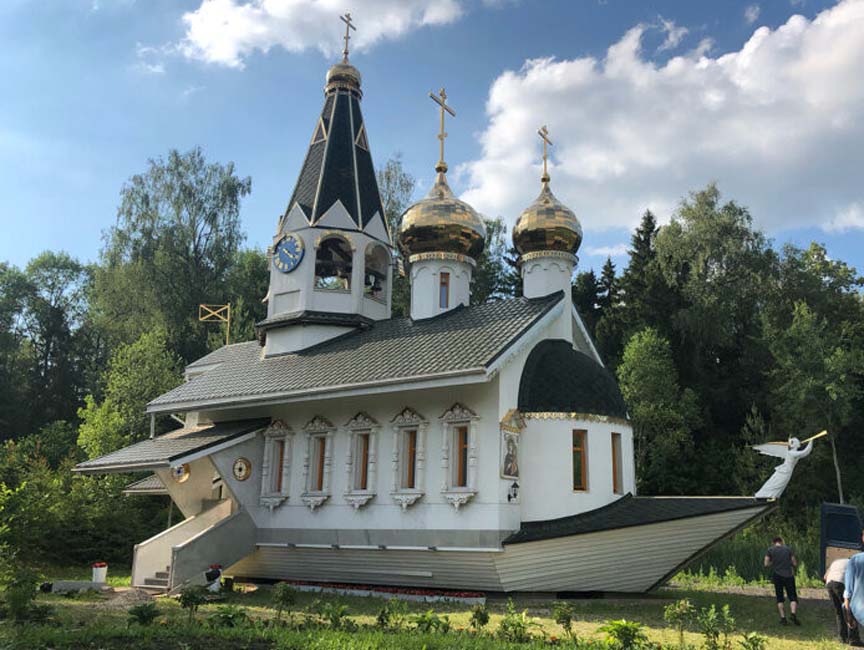 But donít confuse it with another boat shaped church, as that one actually is a boat traveling the Volga River serving small communities.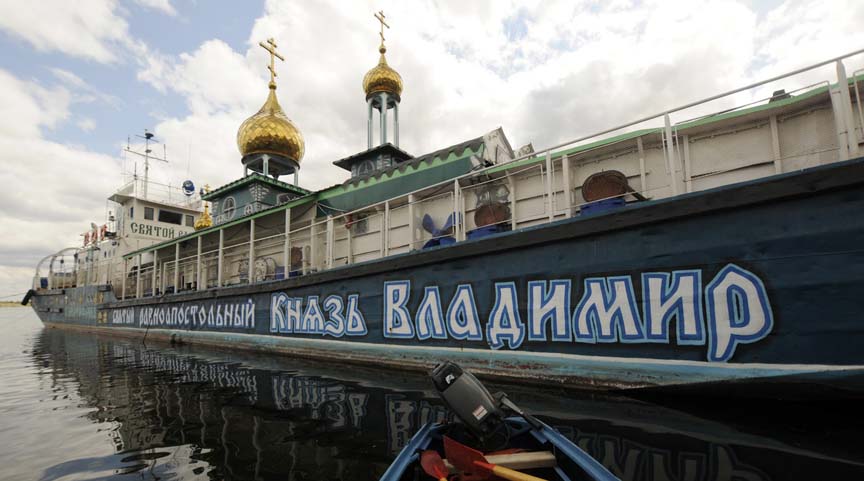 Hard to believe that boat will only handle 120 worshipers, the picture makes it look much bigger.
link