Blues flames, it's an Elvis movie or burning sulfur... can't tell which from the smell.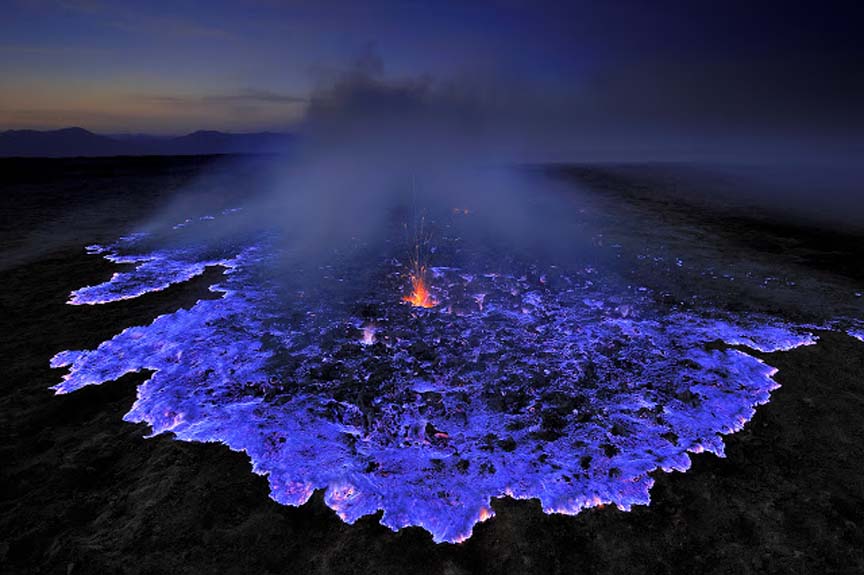 Quote:
The Dallol volcano and its associated hydrothermal field are located in a remote area of the northern Danakil Depression in Ethiopia, a region only recently appraised after decades of inaccessibility due to severe political instability and the absence of infrastructure. The region is notable for hosting environments at the very edge of natural physical-chemical extremities. It is surrounded by a wide, hyperarid salt plain and is one of the hottest (average annual temperature-Dallol: 36–38°C, 97°-100° F) and most acidic natural systems (pH-Dallol ≈0) on Earth.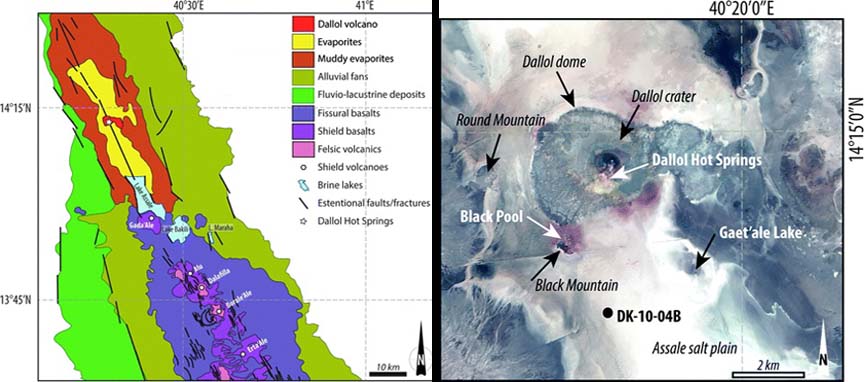 This resort has features for the budding scientists like...
Quote:
Gaet'ale Lake, also called by the Afars Geda Lé (which means "spring water" in the Afar language) and also informally known as the Yellow, Boiling, Geyser, Killer, and Acidic Lake. The perpetually bubbling waters of Gaet'ale Lake have average pH and temperature values of 3 and 55°C(131°F), respectively.
What forms of life can/can't live there?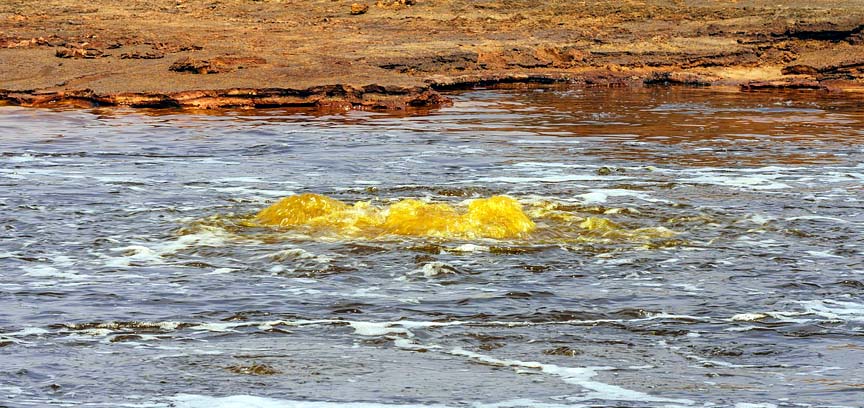 Quote:
The Black Pool is a small, hydrous magnesium chloride–rich pool of slightly boiling acid, Taverage 56°C(133°F) and pH 1.4 were recorded in January 2018.
What forms of life can/can't live there?
Be careful with the can/can'ts, there is a strict ban on audible music, headphones only. No, not religious or cultural bias, I mean
who doesn't love midnight at the oasis? With a shallow magma chamber below and all these unstable geological features, they
are wary of music causing an earthquake starting in Djibouti next door.

link
link