The future is unwritten
Join Date: Oct 2002
Posts: 66,574
Dec 28th, 2018 : Snow Sculpt
---
Come January the 29th annual International Snow Sculpture Championships will take place in Breckenridge, Colorado.
Personally, I think "Championships" is hyperbole as it doesn't compare to Harbin, China but in fairness, that's ice and this is snow.
It is prestigious though, "they select 16 four man teams from the 250 teams invited". I guess that means the invited teams must
submit a proposal, that way they could try to thwart 12 ft genitals and stuff from these 12 ft high blocks of packed snow.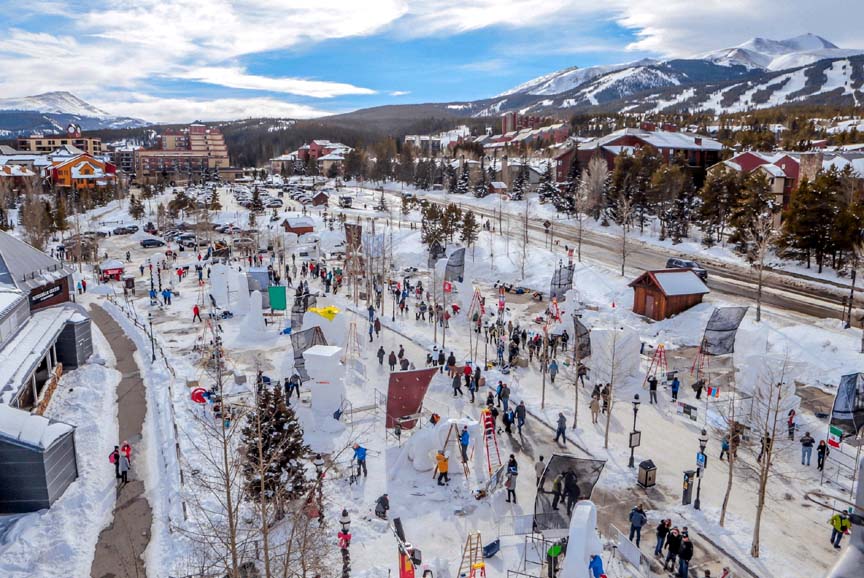 Quote:
BRECKENRIDGE SNOW SCULPTURE TEAMS
The competition is comprised of 16 teams from around the world. Each team includes four artists, many of whom are internationally-known snow artists with backgrounds in sand, snow, ice and rock sculpting, among many other credentials.
2019 teams: China (Yan Zhang), China (Wang Haifeng), Ecuador, France, Germany (Agrawarl), Germany (Theil), Great Britain, India, Italy, JAPAN, Mexico, Mongolia (Tserendesh), Turkey, USA-Colorado, USA-Breckenridge Colorado, USA-Wisconsin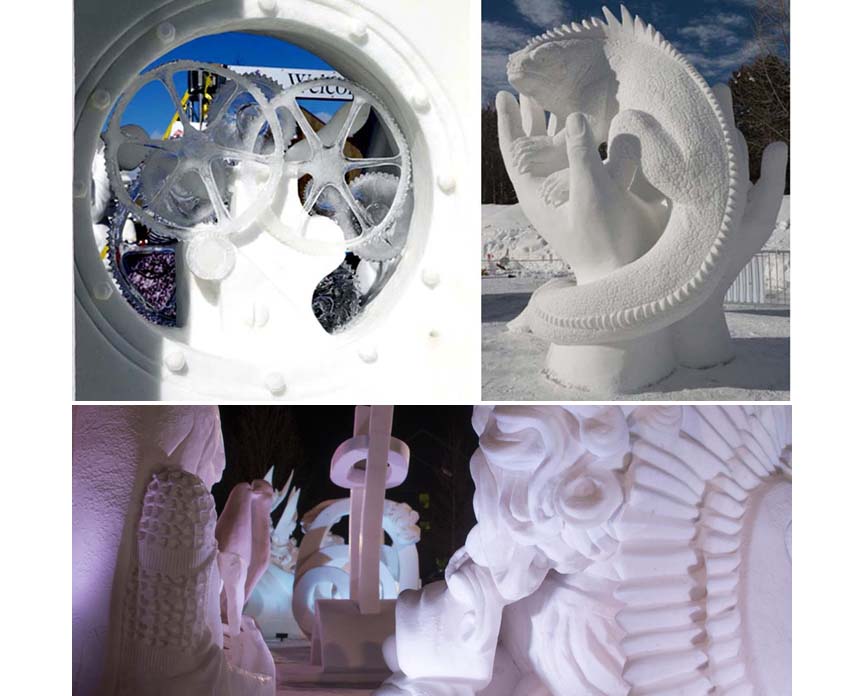 Quote:
Artists create their pieces without the use of power tools, internal support structures or colorants. Some teams, such as Team Mexico, prepare for the competition by practicing in sand. One of the unique aspects of this event is style- some teams cultivate abstract pieces, while others are very realistic. Other creations are inspired by the culture of their country or even have a social and political significance.

The free event gives rise to a temporary outdoor sculpture gallery in the center of downtown Breckenridge. At the close of the competition, judges award Gold, Silver and Bronze prizes, along with the Artists' Choice award. Two categories are open to public voting: the People's Choice and Kids' Choice Awards. To vote, simply text the code associated with that piece. As the event progresses, keep an eye out on the @GoBreck social pages to vote for your favorites in the Social Media Award. Winners receive no money; instead, they receive recognition throughout the international snow sculpting community.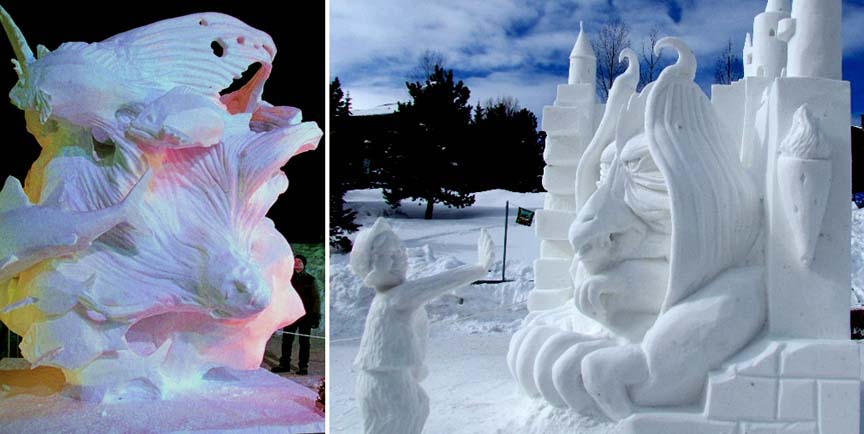 Quote:
The sculpting event takes place at the Riverwalk Center, located at 150 W. Adams Avenue.
Stomping Week: January 15-18, 2019
International Snow Sculpture Championships: January 21-25, 2019
Snow Sculpture Viewing Weekend (weather permitting): January 25-30, 2019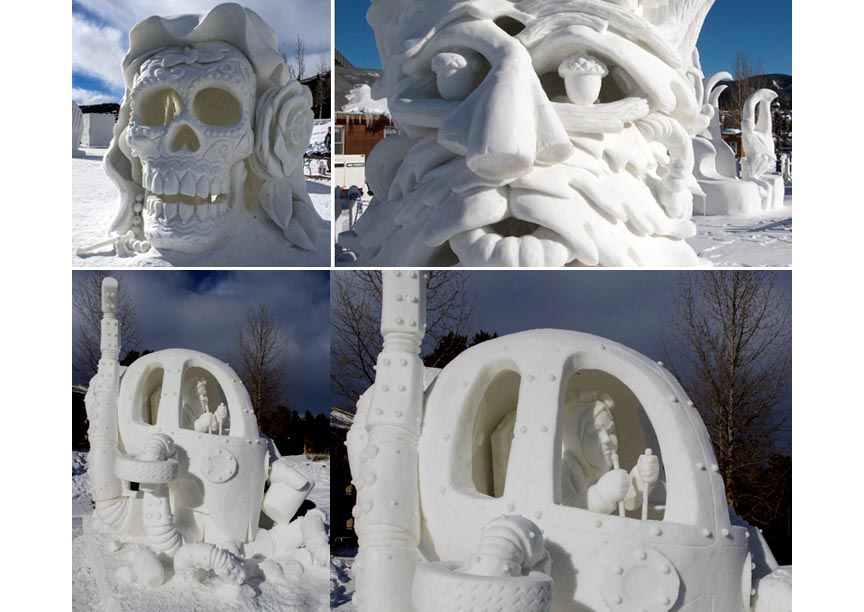 Quote:
FUN FACTS
~ Teams use home-made tools, for example, a modified cheese grater from their kitchen cabinets
~ In the past, Team Argentina was the only team with all female artists
~ The blocks of snow are created by stomping the snow…by foot. We call it "Stomping Week"
~ The sculptures are supported ONLY by snow. There are no internal supports allowed
BY THE NUMBERS
~ 4: artists per team
~ 12 feet: height of each blank block before sculpting begins
~ 96 hours: total time allowed for competitors to sculpt across the 5 days of competition
~ 250: teams are invited to compete; only 16 are selected
~ 320 tons: total amount of snow to create blocks for 16 teams
~ 1990: the first year of the Breckenridge International Snow Sculpture Championships
~ 50,000 pounds: weight of each block before sculpting begins
link
link
__________________
Everything is interesting... look closer.