Rip it down, split it up, yay team.
My buddy bought a small place on a double lot at the southern Delaware shore.
He made the small place a very nice big place, being Italian, with a kitchen in the basement.
If something happened to the house he'd split it back into 2 lots and sell them for a half million plus each.
That blew my mind, but this tops that by a lot.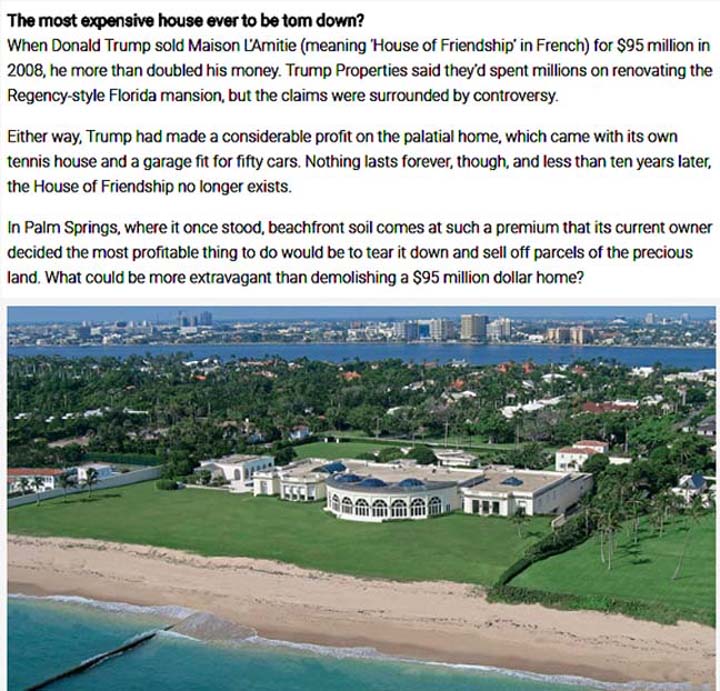 Of course Dmitry Yevgenyevich Rybolovlev had it for ten years so it was probably worn out anyway.
link