National Geographic was built on photographs of things most people would never see in person…
and bare breasted natives. Film companies, when people used film, and camera companies, all have a
vested interest in promoting photography. It's a natural for them to sponsor photography contests.
From the 2017 Nikon Small World Challenge for micrographs (pictures through a microscope) here's a
couple of this years finalists.
Get up close and personal with Mr/Ms Tapeworm.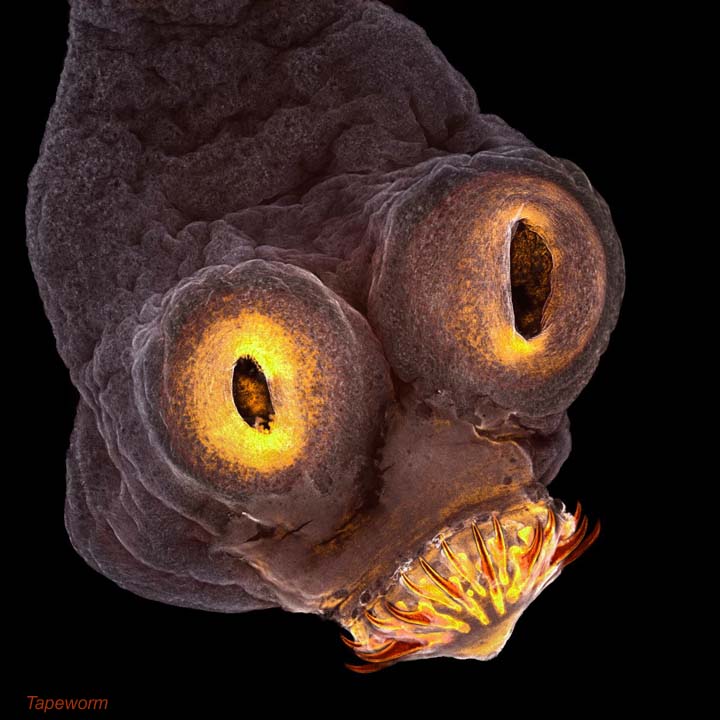 Of course you should recognize the eye of a Daddy Long Legs. What? Why? you say?
Because he's a Pholcidae, commonly known as
CELLAR
spiders, a spider in the suborder Araneomorphae.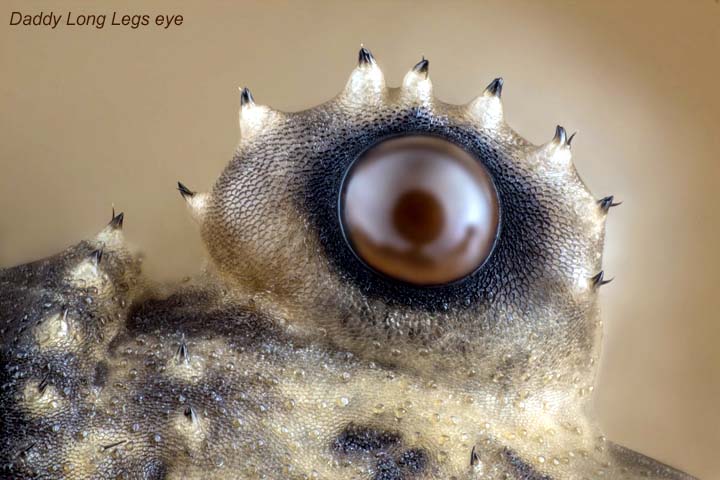 link