You've certainly heard of the werewolves of London, but what about the Kochwolves of NYC?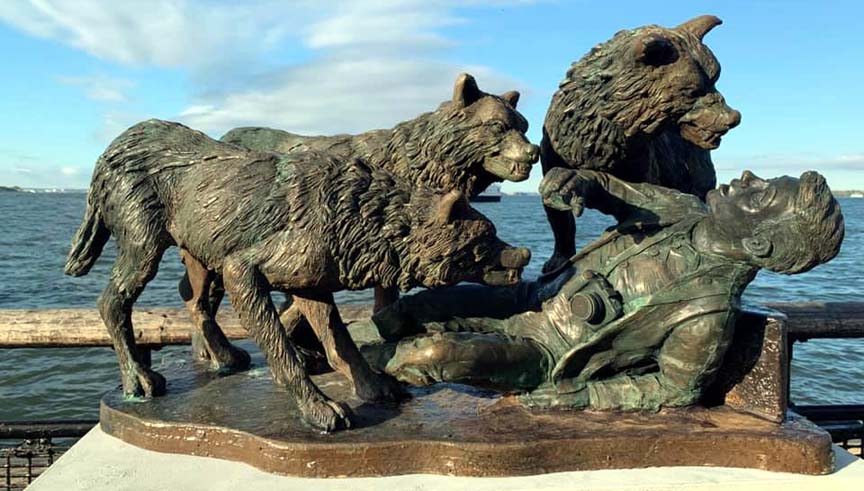 The Ed Koch Wolf Foundation sent captured from upstate NY wolves into the subways of the city to successfully ward off graffiti
artists during his Mayoral reign. Later on when the anti-graffiti tech, and surveillance equipment matured, the wolves were no
longer needed, but Ed Koch was no longer mayor.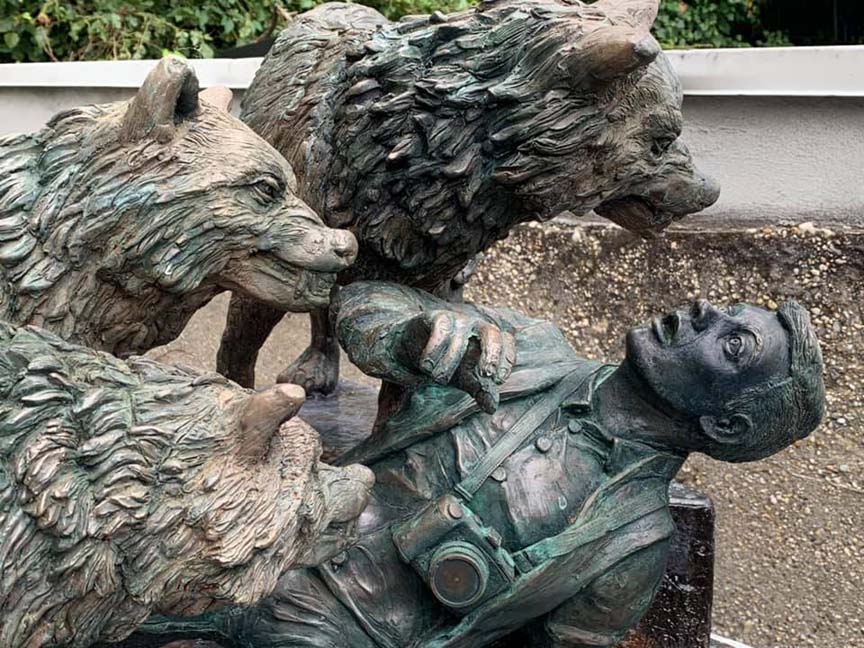 Dinkins, Giuliani, Bloomberg, and de Blasio haven't found the money or inclination to remove the wolves from the city.
The NYPD chalks up the majority of missing tourist reports each year to the city's subterranean canine inhabitants.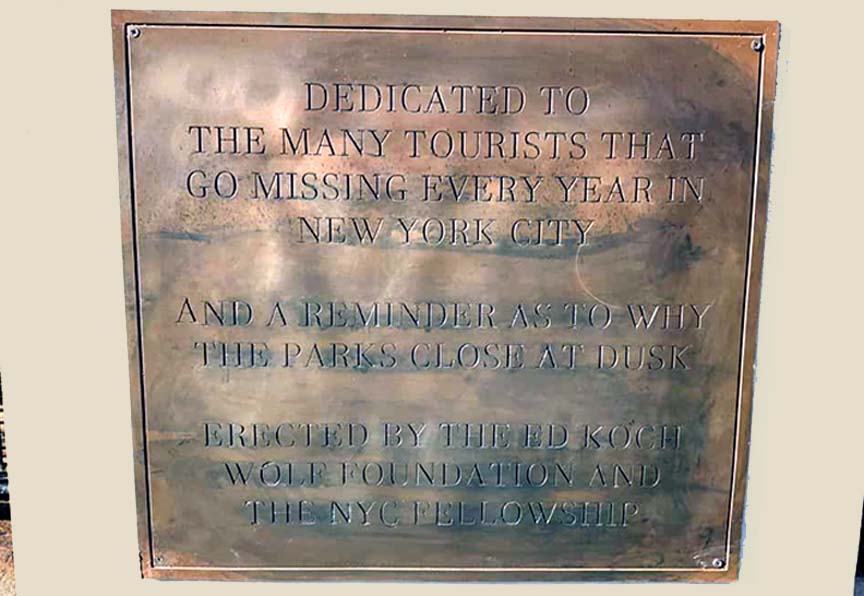 The foundation site says, the wolves migrated underground and thrived in New York's labyrinthine tunnels, emerging in local
parks only on occasion to hunt in the moonlight for live prey. There have been rumors of items left in hotel rooms by missing
tourists being sold... with the proceeds going the mayor's office.
link
link
We've seen this sculptor's work before.