People, especially women, have been using makeup forever. Berry stains on the lips to elaborate tribal tattoos to Avon.
She's come undone
She didn't know what she was headed for
And when I found what she was headed for
It was too late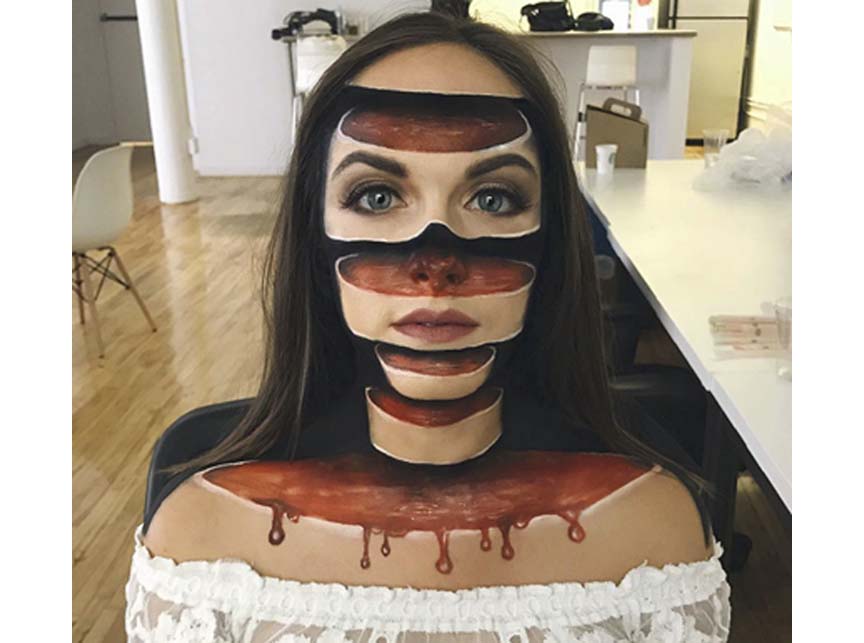 Canadian Mimi Choi, trained for and worked at a preschool for a couple years but was unhappy, so she quit.
While figuring out what to do next she was playing with her make makeup brushes and realized how much she enjoyed it.
The logical thing to do was sign up for beauty collage, which helped her polish her skills.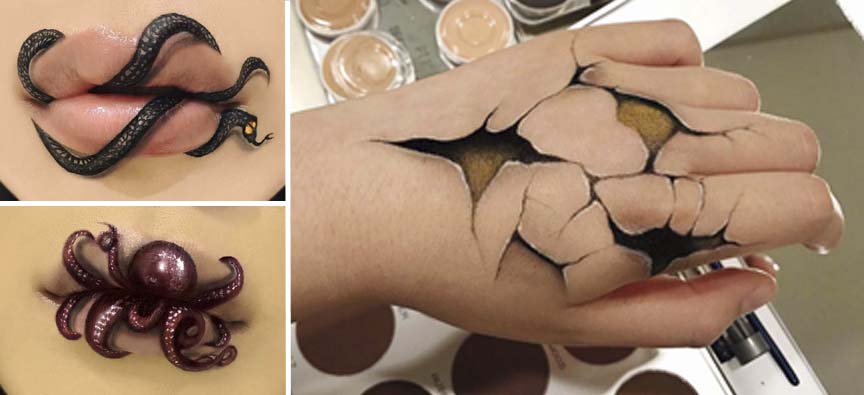 Then one Halloween she decided to do something really crazy.
Everyone loved it, the internet approved, so reaffirmed she's been pushing the envelope ever since.

Link