Wow, a red phone. It's pretty old, beat up, but it must have belonged to somebody in
charge, like the Madam at some whorehouse, or a despot third world Dictator.
Let's check it for markings... it's inscribed Adolf Hitler, a Nazi eagle and a swastika.
Ok, those are good clues.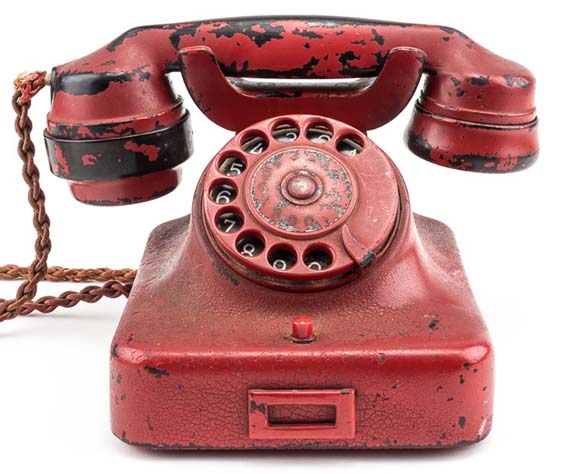 It was made to be carried in a travel case, found in the Fuhrerbunker by the Russians,
who gifted it to Montgomery's Deputy Chief Signals Officer .
Quote:
"Hitler's mobile device of destruction" was "arguably the most destructive 'weapon'
of all time" because the Führer more than likely sent millions to their deaths by
shouting orders into it during the last two years of World War II."
It will be sold at auction on February 19. The bidding will start at $100,000, with
the auction house expecting bids to rise as high as $300,000.
Link