Classicman sent me this picture with no information.
I asked Google and it told me the picture was taken at a
James Schannep
book signing. So I go looking for Schannep and he
writes interactive adventure books, but he does a lot of book signings and only posts pictures of himself signing books.

Next I ask Tineye and they tell me it's by Jorge Méndez Blake but all the links for him were in Spanish. So a lot of Google
translating later, I found out it's called, "Impact of a Book", and he's a Mexican mixed media artist, he lives in Guadalajara,
and does shows all over the world.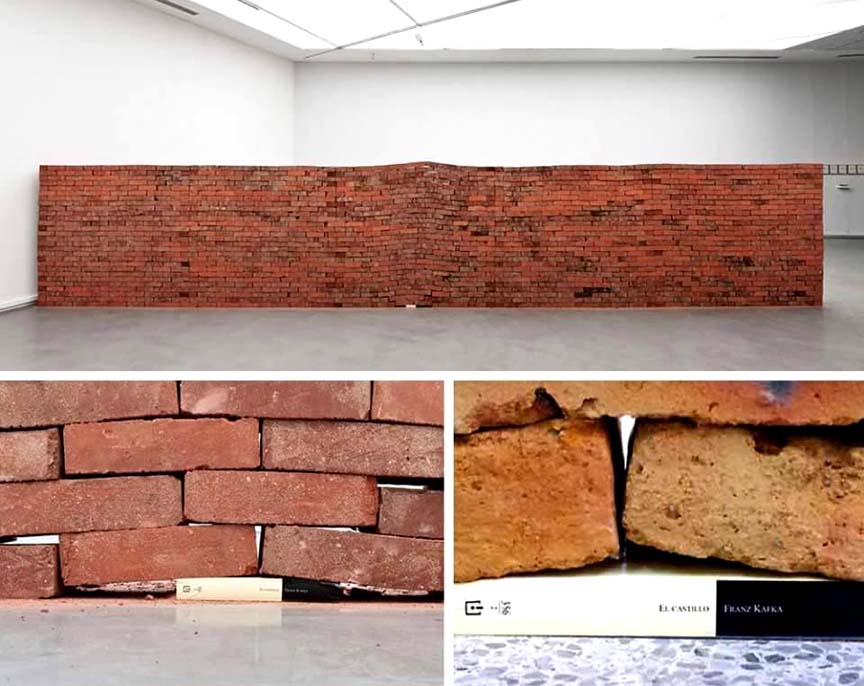 I think, all in all it's just another brick in the wall.