Say that three times fast.
Up in the Great White North, there's town called Toronto on the shore of pond called Ontario. Back in the
'50s anticipating becoming a large shipping port when the St. Lawrence Seaway opened in '59, Toronto built
a 5 km(3.2mile) spit out into the lake at Leslie street. This was to be a breakwater and room for additional
docks. That didn't happen so the spit grew over with about 400 species of plants including Cottonwood and
Poplar trees, then wildlife found it, rabbits, turtles, and birds galore, Then people found a nice place to visit.
Of course real estate developers found it but the people got organized and told them to fuck off…
...politely of course, this is Canada after all.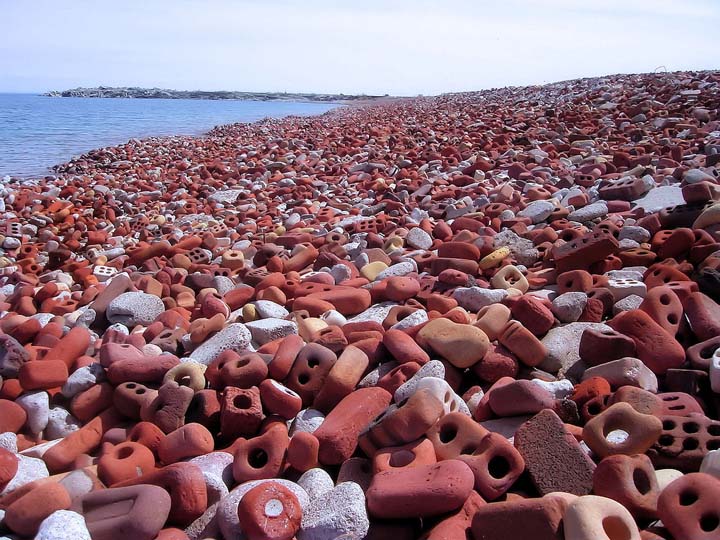 The City reserved the southern end for material storage, so when it was their turn to catch the urban
renewal bug they had a storage place(dump).
Quote:
They used everything from the pig but the squeal.
That's how a representative of the Toronto Harbour Commissioners described to The Globe and Mail in
1970 the resourcefulness employed in building a peninsula off the southern edge of Leslie Street.
Truckloads of dirt excavated from city construction sites (including Commerce Court, the Four Seasons
Sheraton Hotel and the Toronto-Dominion Centre) were used to extend a man-made finger into Lake
Ontario. And the large chunks of concrete and rock? They were crushed and put to use as gravel
surfacing for docks. Toronto was reconstructing, nothing went to waste and what we now know as the
Leslie Street Spit was growing by leaps, bounds and six feet per day.
The people want to expand the present park to include the whole spit.
But the city wants to hang onto the tip... just the tip, I swear.

link