A guy name
Joe Manning
is intrigued by the 13.6 million photographs taken by the Farm Securities
Administration and Office of War Information, which are held by the Library of Congress.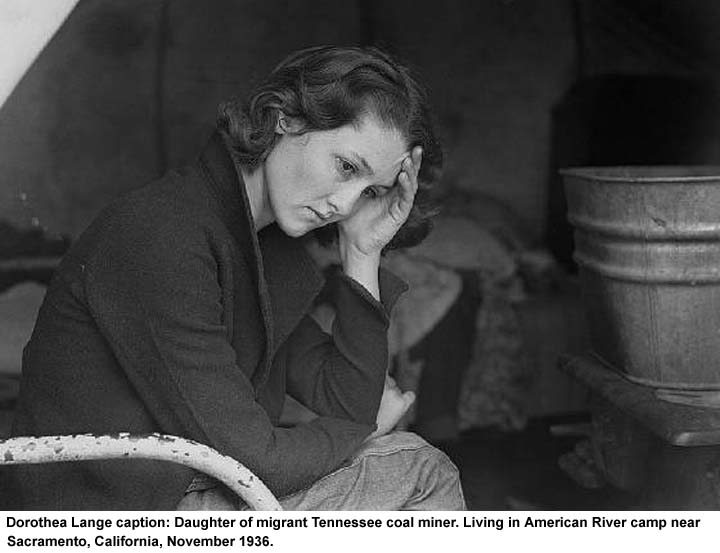 Starting with a photograph and "Daughter of migrant Tennessee coal miner", with the help of a CA reporter
he tracked Ruby and her relatives. Ruby died in 1970 at the age of 53. The obit requested donations to the
Cancer Society so that's likely what got her. Fuck cancer.
But through her kin Joe discovered the details of her life.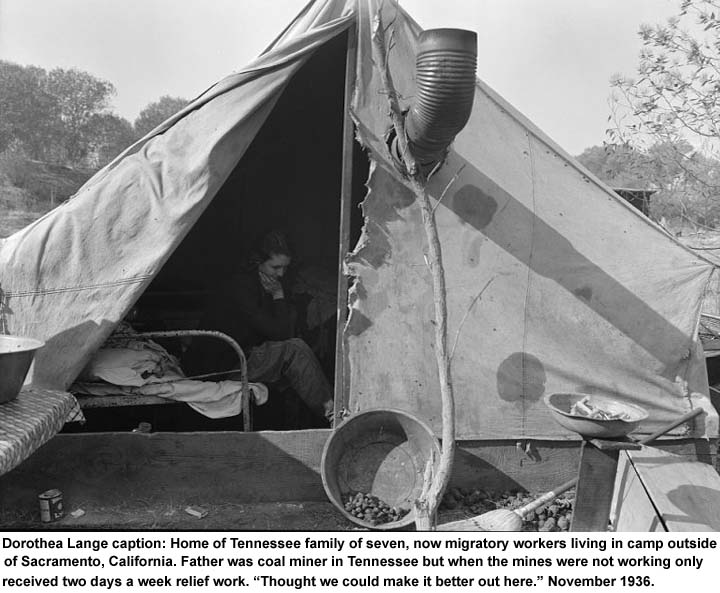 For his
Old Photos Project
he interviewed one of the FSA photographers, Arthur Rothstein, and asked him,
"What one factor about Americans could more or less sum up an American quality?"
Quote:
Rothstein replied: "I found that a kind of individualism existed among the people, an inability to conform, a desire to be the master of their own fate. Americans don't do what you expect them to do. Each man is an individual, and the one thing I found in traveling through the United States was that every man and every woman was different. They all come from different backgrounds and different nationalities. There was no homogeneous quality about Americans, and it was a fascinating experience to learn this."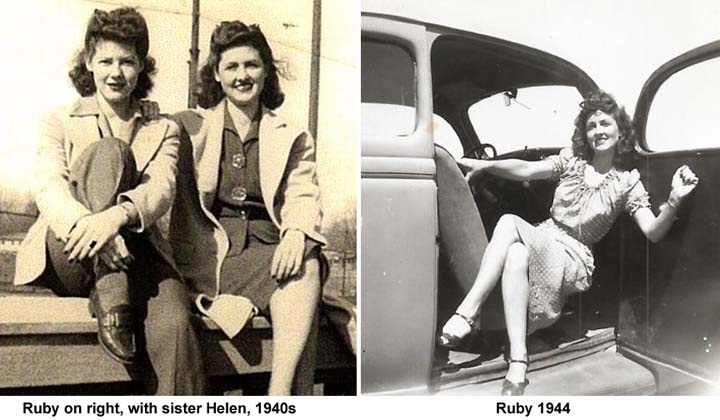 How Manning and the CA reporter tracked Ruby down is an interesting story.