Most people are familiar with The Philadelphia Art Museum from watching Rocky Balboa run up the front steps.
Lots of steps, big columns, stately but plain.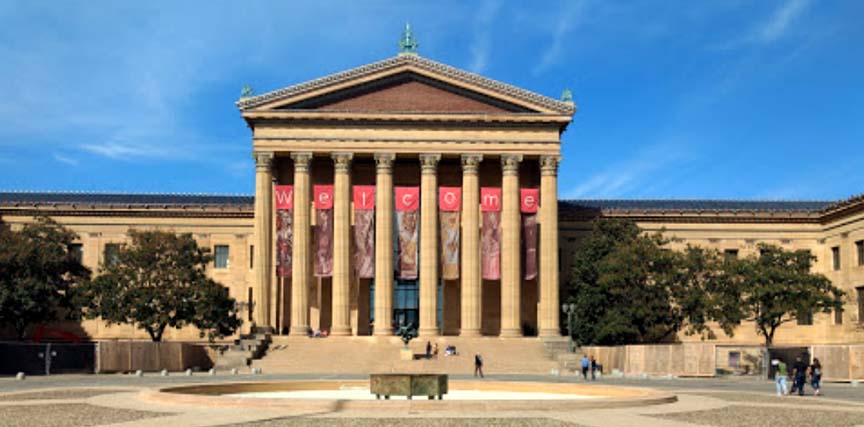 Itís a shame there arenít steps under the North Pediment because that oneís cool . But I suppose that would detract from Rocky.
Itís polychrome terra cotta covered with ceramic glazes, and contains thirteen figures of classical mythology which illustrate the
theme of sacred and profane love in Western civilization.

The central figure is Zeus, ruler of the gods. He stands holding a sphere in his right hand and a scepter in his left hand.
Heís wearing a draped piece of fabric and a decorative band across his chest. On his head he wears a crown. To his left is Demeter,
protector of marriage, holding the hand of the child Triptolemus whom she rescued from a mortal illness.
To Zeusí right is Aphrodite, goddess of love, plus Hippomenes in the form of a lion.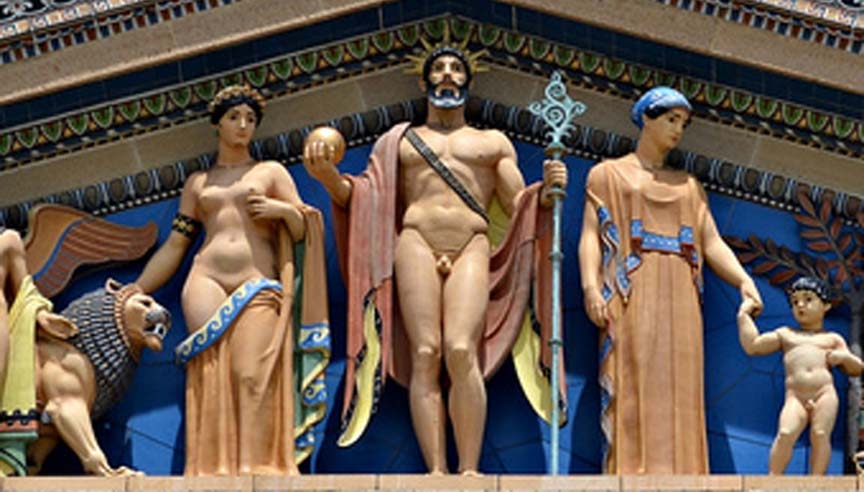 Further to Zeusí left is Ariadne, then Theseus slaying the Minotaur, and the beast Python.

Further to Zeusí right are Aphroditeís son Eros, Adonis, Nous (the mind), and Eos, goddess of the dawn.
Eos is turning away from the owl, bird of the night.

It's cool.
link