Cassius Marcellus Coolidge had been painting dogs playing poker for cigar boxes from the 1870's to this one in 1894.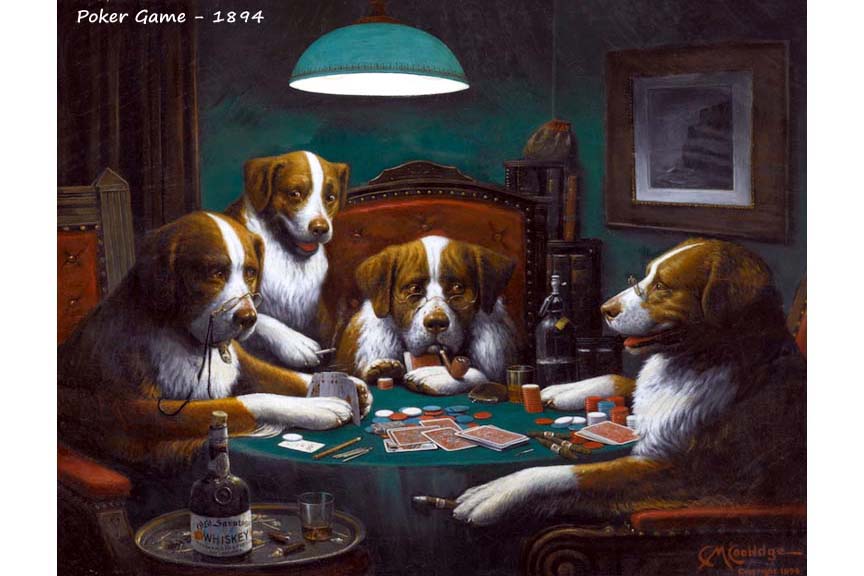 What most people call Dogs Playing Poker is a painting titled "A Friend in Need", one of a series of paintings by Coolidge between
1903 and 1910 for the promotional firm Brown & Bigelow who used them on calendars, ads, and promotional items.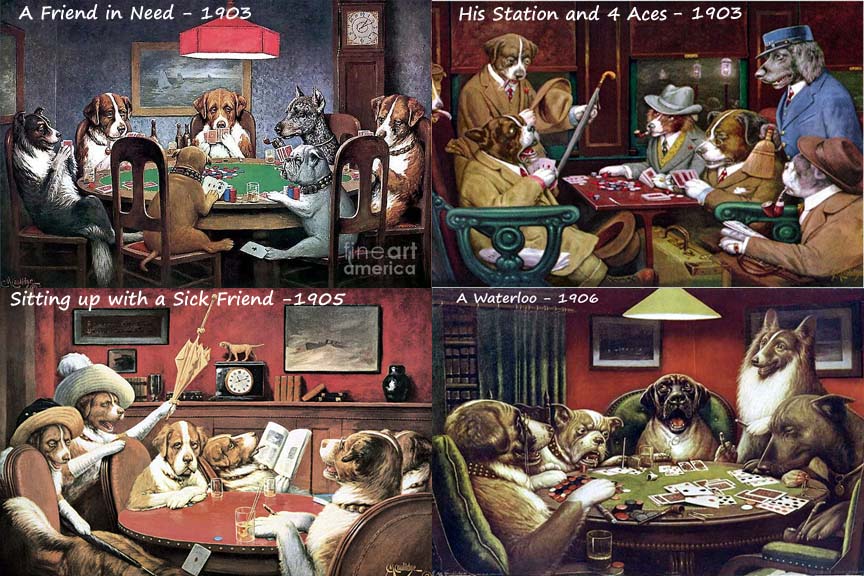 Quote:
In his twenties and thirties, Coolidge dabbled in a series of jobs that may have prepared him for success as a commercial artist. Raised in the small town of Philadelphia in upstate New York, he moved in 1873 to Rochester, where he tried his hand as a druggist, a street address painter, and a cartoonist. At one point, he penned a comic opera about mosquitos. Though he lacked any formal training as an artist, Coolidge seems to have had an intuitive grasp of what made people laugh and what kinds of images they wanted to see.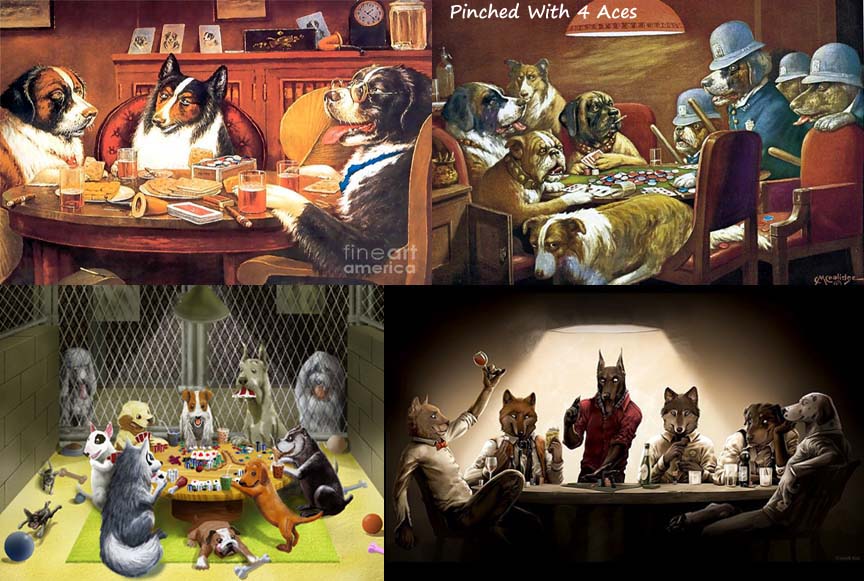 Quote:
Many art historians credit him with inventing "comic foregrounds," those plywood pictures with a cut-out hole for a head, allowing passersby to pretend they're bodybuilders or mermaids. Even if he'd never painted a single pooch, Coolidge's place in the kitsch canon would be secure.
Plenty of others jumped on the type of pictures the public liked.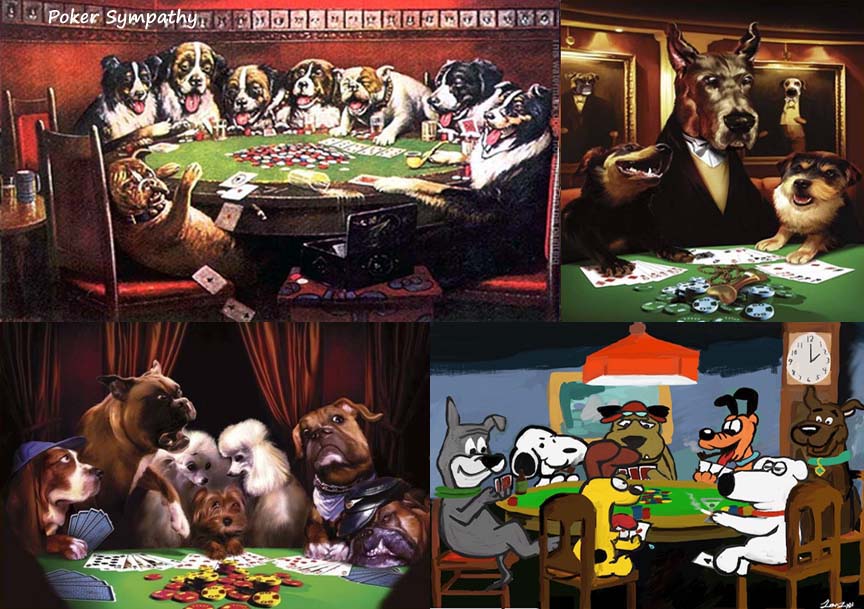 The critics panned them as kitsch and lowbrow culture, but people liked them, they created smiles.
Coolidge didn't just paint dogs playing cards but also playing pool.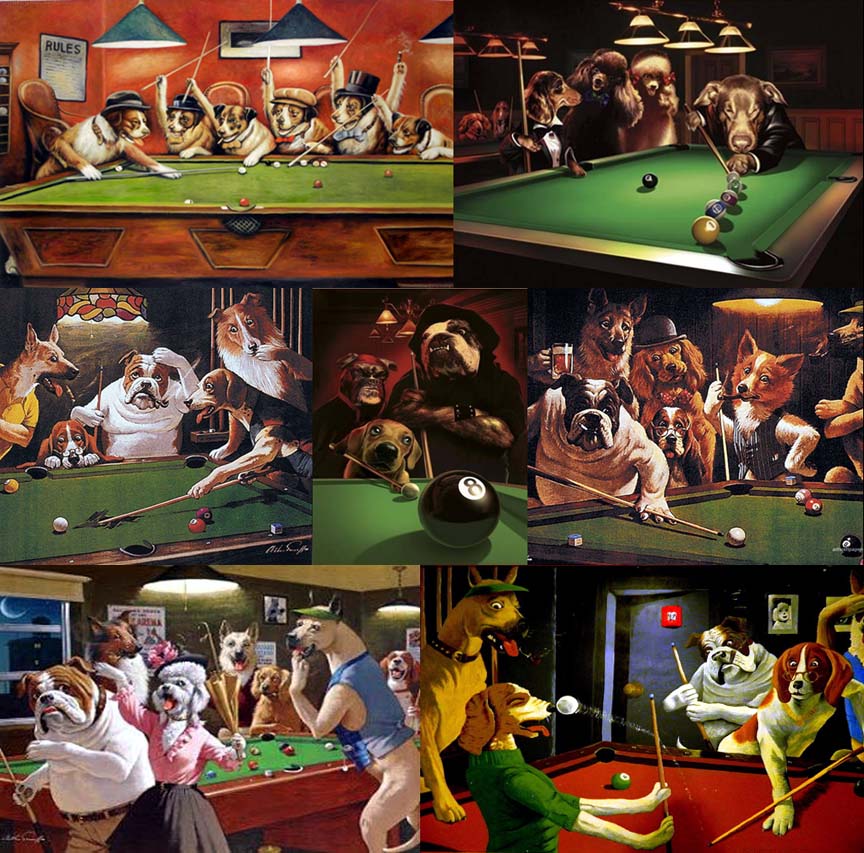 Putting dogs in sports and other situations where some people feel uncomfortable like dances and courtrooms are sure to bring smiles to them.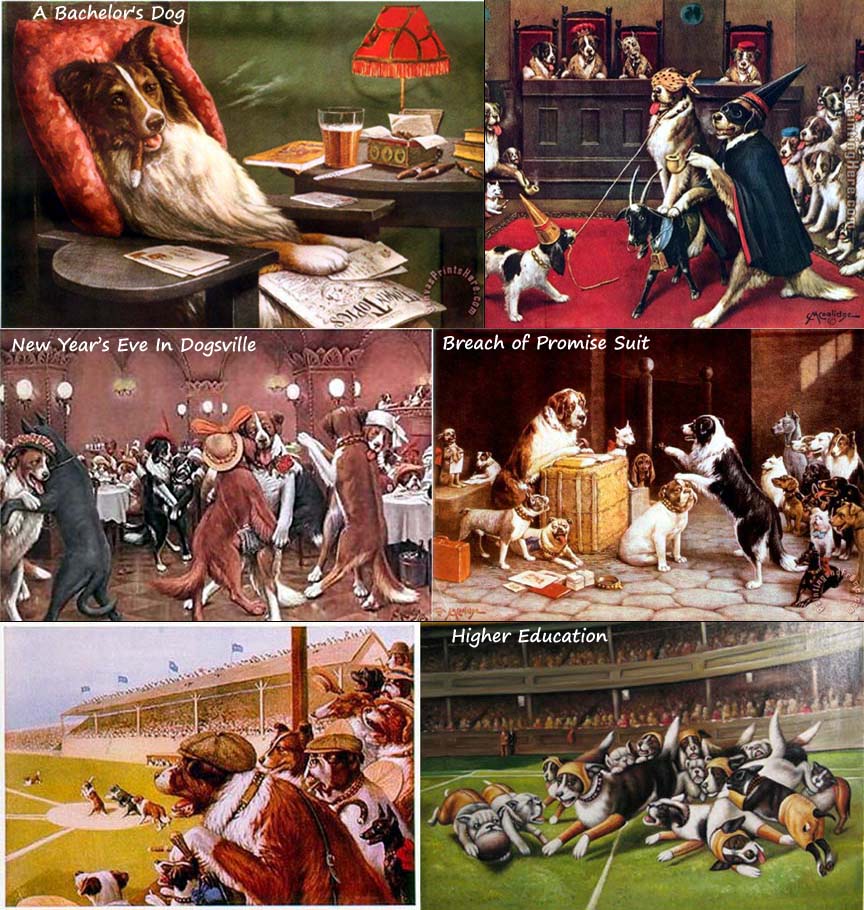 Coolidge's wife and daughter were not impressed, they preferred cats.
link
link