There's room for four people, and only $59 a night, it's built from one and a half tons of chocolate.
But it's at the glass house L'Orangerie Ephémère in the gardens of the Cité de la Céramique, France.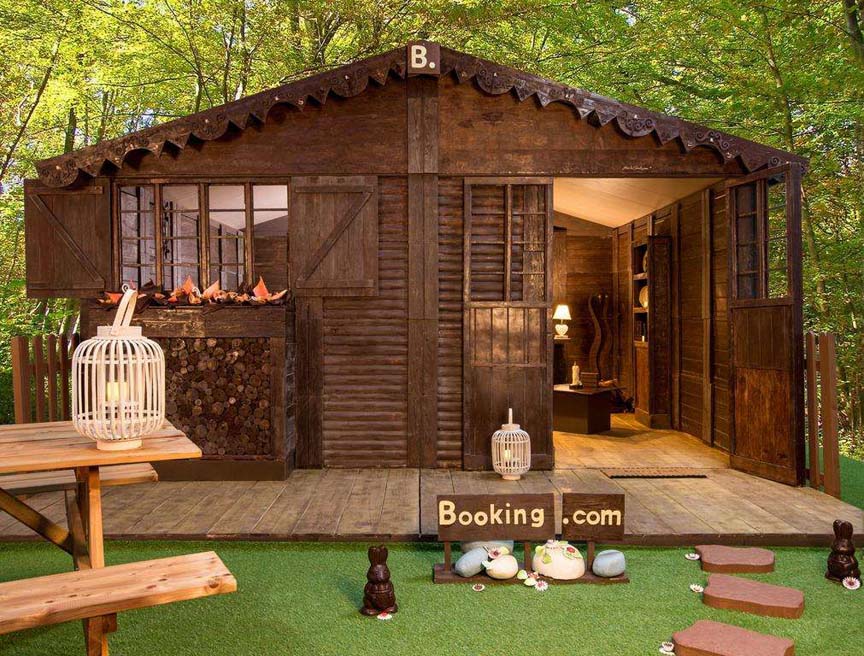 Quote:
The cottage can accommodate up to four guests who will each be surrounded by decadent treats including chocolate walls, a chocolate roof, fireplace, dresser, clock, cups, books, and a luxuriously sweet chocolate chandelier. But that's not all. Guests will also find more chocolate goodness outside thanks to its white chocolate duck pond and chocolate flower bed.

Quote:
The good news for diehard chocoholics is that many of the delectable items in the cottage are actually edible. And, beyond being surrounded by chocolates, guests lucky enough to book a stay will also have the opportunity to learn how to make the delicious dessert in a workshop dedicated to making personalized mini chocolate chalets.

Quote:
As much you may want to score a stay in an all-chocolate crash pad, doing so won't be so easy. Unfortunately, the cottage will only be open to guests for two nights in October, and one of them has already been reserved. However, Booking.com is opening up reservations for the second night (October 6) via the cottage's dedicated page on September 26 at 5am EST. And while it's likely to go fast, whoever manages to get their name on the books will only have to pay $59 for the privilege.
My guess is they'll give you all the chocolate you can eat but you aren't allowed to gnaw on the cabin furnishings.

link
link