It must have been for the 1965 US tour of the Beatles.
I'd never seen this before but seems to be a standard contract.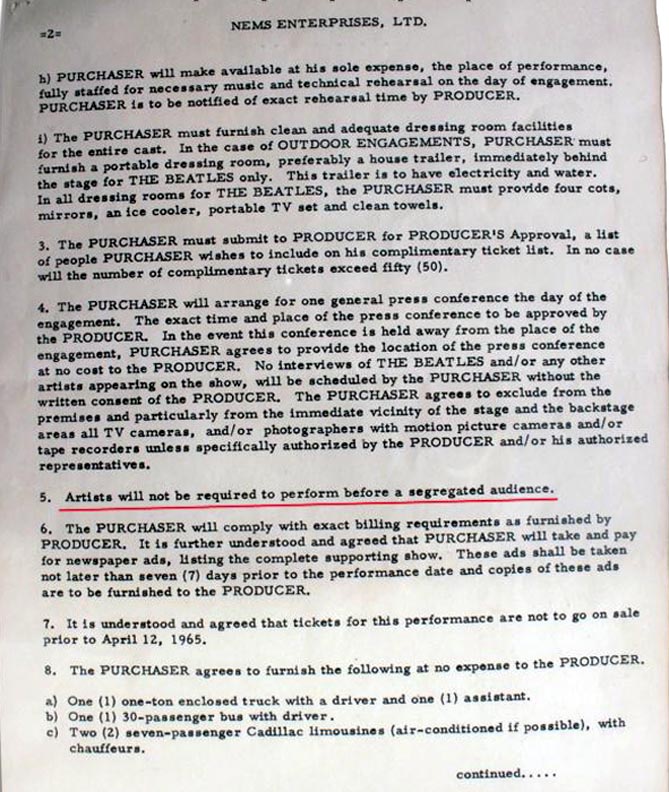 #5 isn't too shabby a location in a contract.
The way it's worded I guess they would play for white fans if they didn't suspect shenanigans in sales.
Or at least if it didn't hit the papers.