Up through High School High the path is clear for most kids but this is where every kid has to decide a vector for the future. In the last 15 or so years at least around here, all the trade High Schools have been closed, Union apprentice programs faded away, and OTJ training has gone away along with industrial jobs.
Not to worry my kids are going to collage. Then what?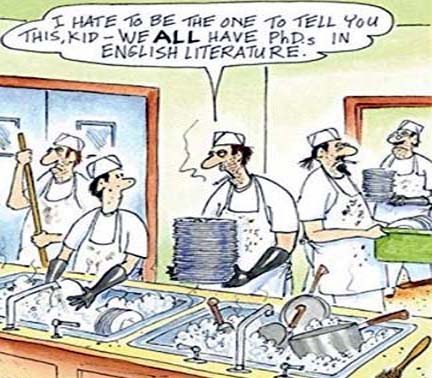 This article should be required reading for every High School kid because college is an awful expensive way to tread water and putting off planing.
If college is the right way to your goal then at least you'll choose the right courses to get there. The author has a Ph.D. in political philosophy.
https://www.nytimes.com/2009/05/24/m...1&ref=magazine