Yesterday we looked at the Giant Pumpkin growing contest in New England.
That's just one of dozens of such competitions around the world.
OK, so now what do you do with dozens and dozens of these monster pumpkins weighing close to a ton?
One solution used in Cleveland, Salt Lake City, Portland, and Sydney zoos is give them to the animals.
The lions, Polar bears, and Hippos like to play with them but the Elephants are in heaven smashing and eating them.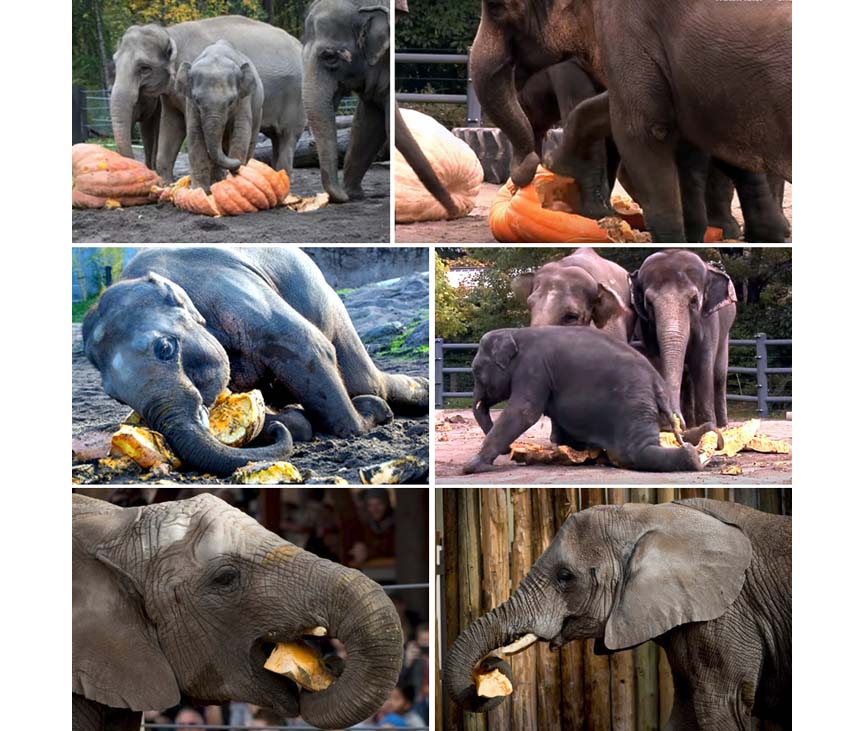 Another use for the giant pumpkins is as boats.
Quote:
The Potirothon is a competition whose main goal is to grow the biggest pumpkin possible. The only event of its kind in Quebec, the Potirothon de Gentilly stands apart from other giant pumpkin competitions thanks to its philosophy that makes it a family friendly contest where honor is the only reward.
Then after the winners get their accolades it's boat time. In Quebec, like most places, they paddle.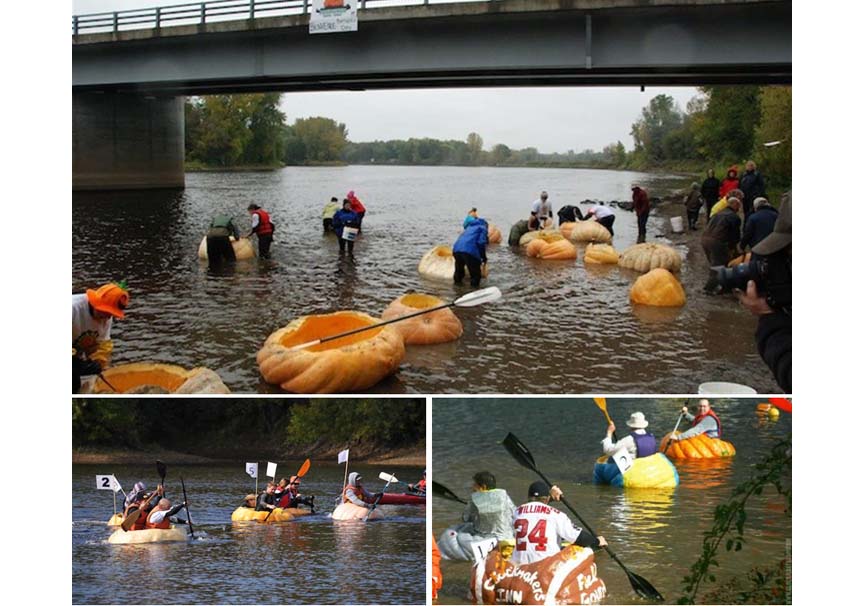 But in some places they motorize.

link
link