♫ Well, they'll stone you when you're trying to be so good
♪ They'll stone you just like they said they would
♫ They'll stone you when you're trying to go home
♪ And they'll stone you when you're there all alone
♫ But I would not feel so all alone
♪ Everybody must get stoned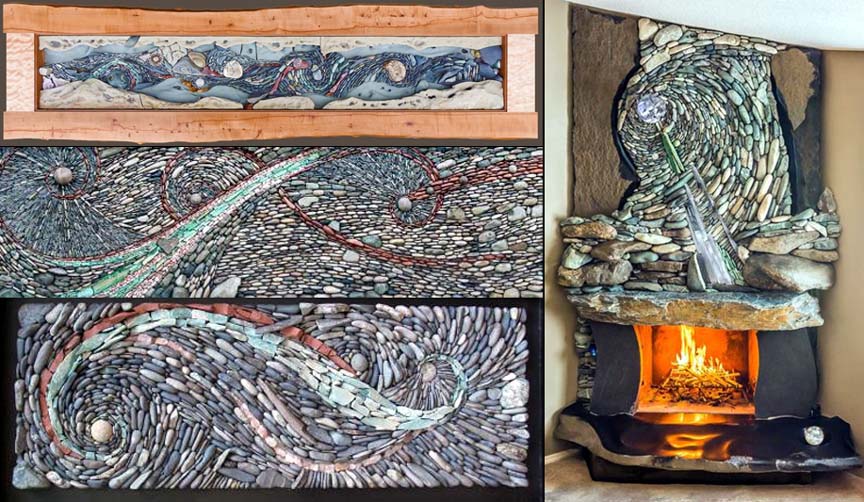 We've done similar designs before but no two are alike. I love them, the warmth, the variety, how they change with lighting.

They must take some planning, then cleaning and sorting the stones for what you have in mind.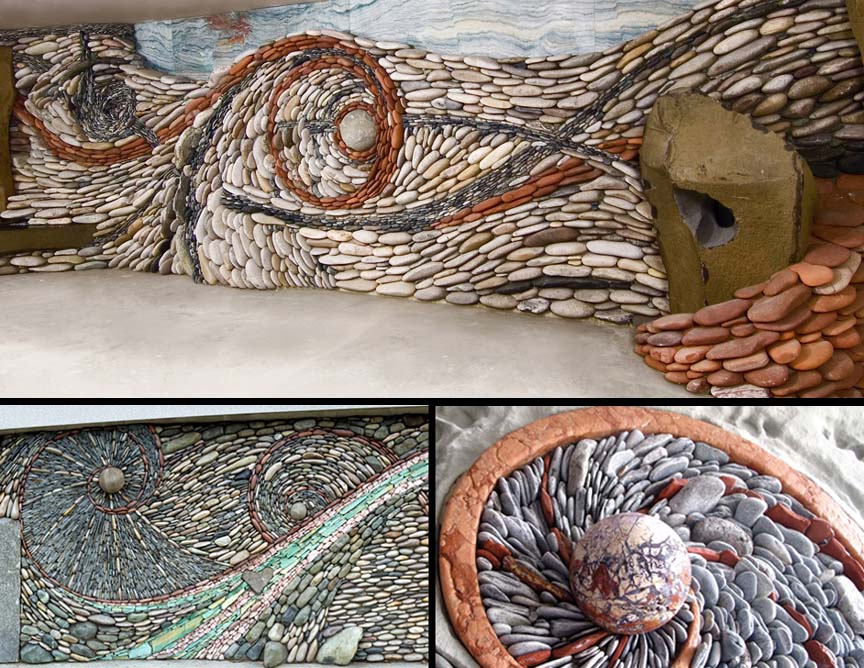 But I suspect after the basic idea is laid out, the builders may be winging it from experience and intuition.
link