The sky is falling. Didnít believe me did you? Of course not, itís so silly nobody would believe it... or be waiting for the punch line.
How about, The Earth is Falling! Same thing? Actually itís true in a whole lot of places.
In Turkey the fields of corn and clover are sucking up water, and along with less rain, is causing sinkholes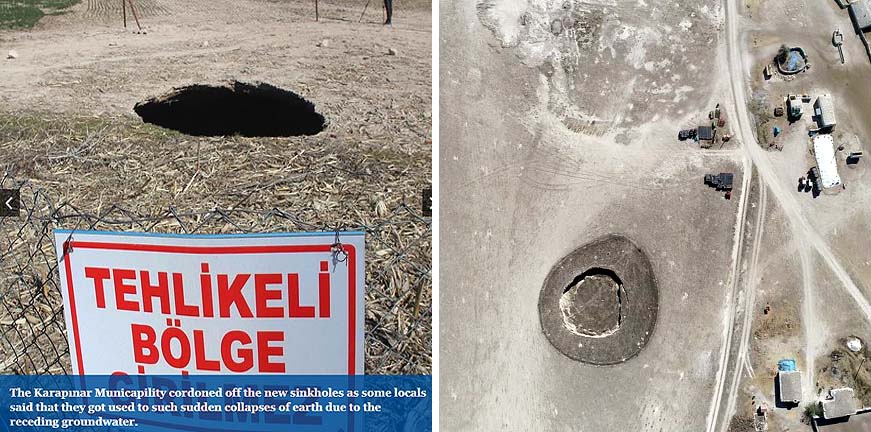 In the southwest US the ground is subsiding because the aquifer under it is being pumped down faster than itís being recharged.
Florida is riddled with holes from the limestone dissolving then the water pumped out.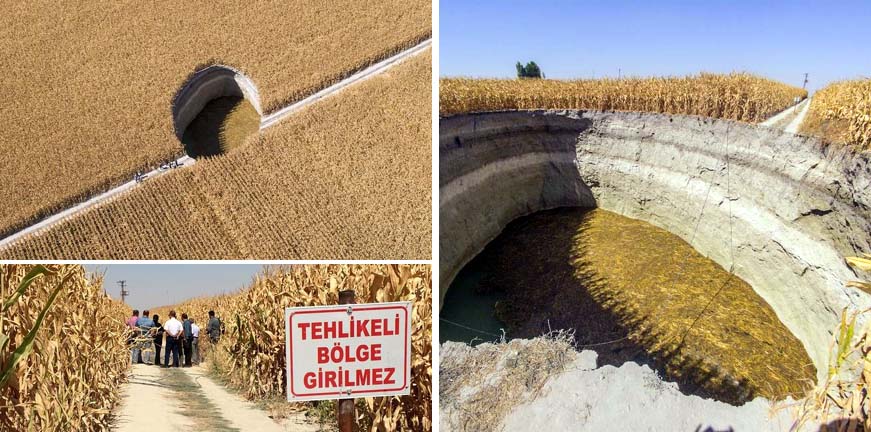 Around here the underground limestone dissolves and the ground caves in, usually under a road or like the last one under the
entrance to the mall parking lot.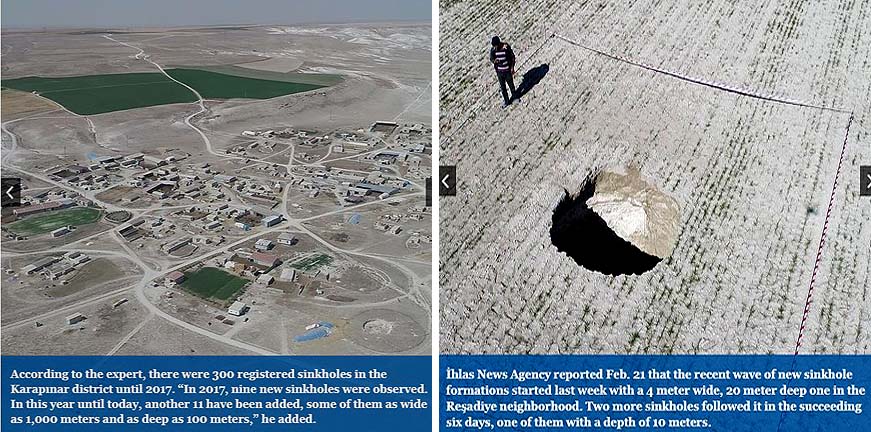 As the climate changes the rainfall distribution we'll see a lot problems.
link