Not the yellow heavy equipment, the kind that become a Moth or Butterfly which justifies their general ugliness.
Their construction, movements, and small size tempt many people to want to pick them up for closer examination.
Children especially, since to them yucky is cool, the yuckier the better.
If you live in, or plan to visit, the USA beware of the Moth caterpillars that sting. Sting? Sting!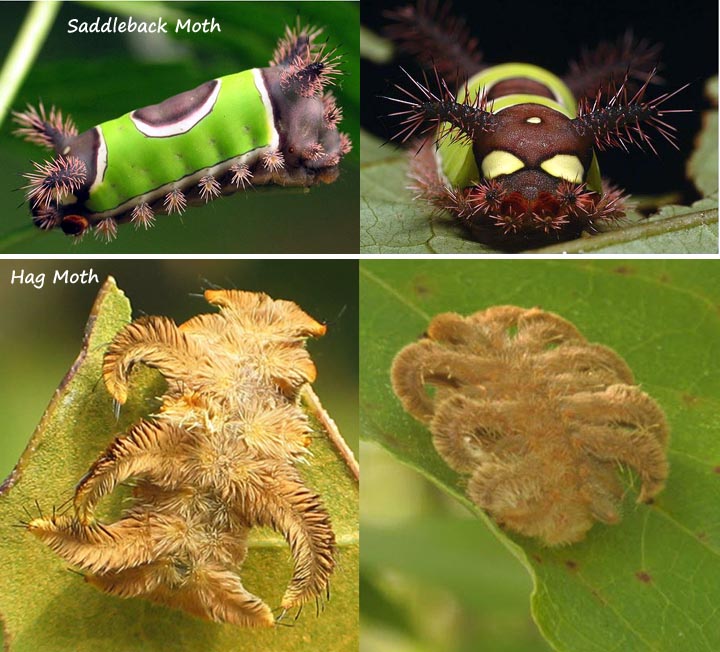 Some caterpillars will just curl up in a ball on your palm, these cats say back off or Iíll cut you, sucka.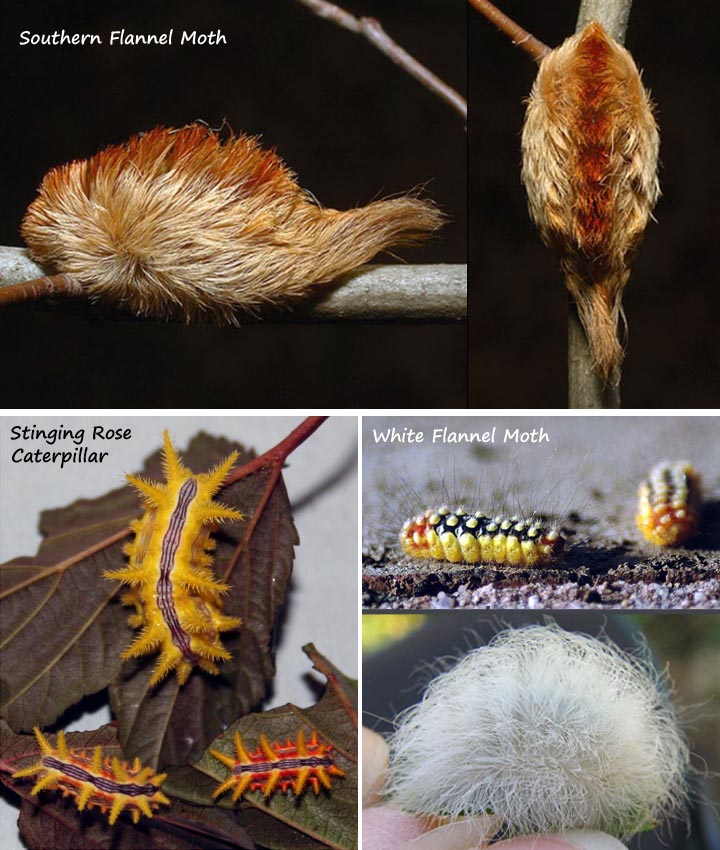 Your best bet is donít pick them up, especially if theyíre spiny, spiky, or furry.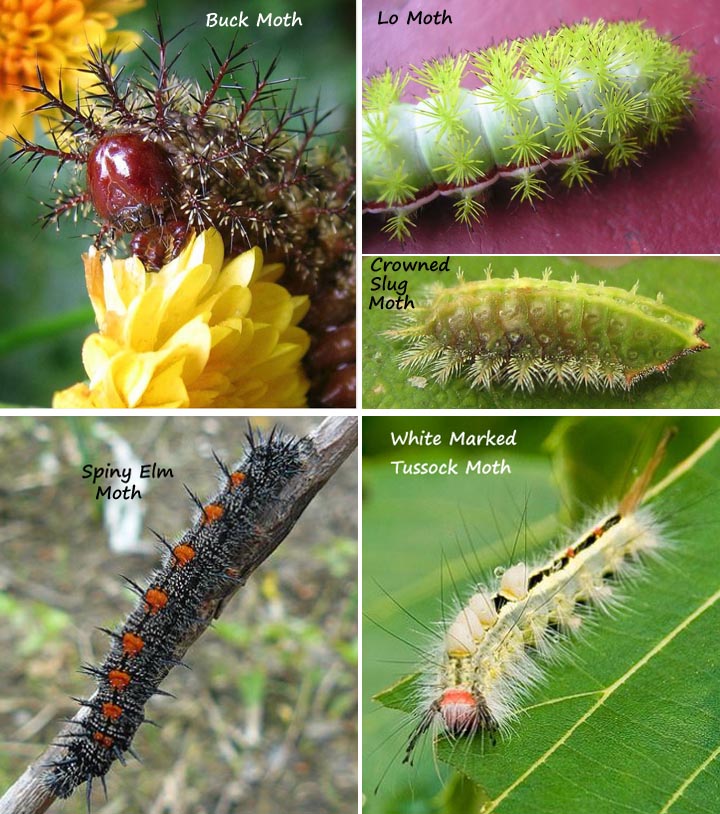 link