Brad Spencerís sculptures are strange in that I immediately what they are, what they represent, but donít know how he did it.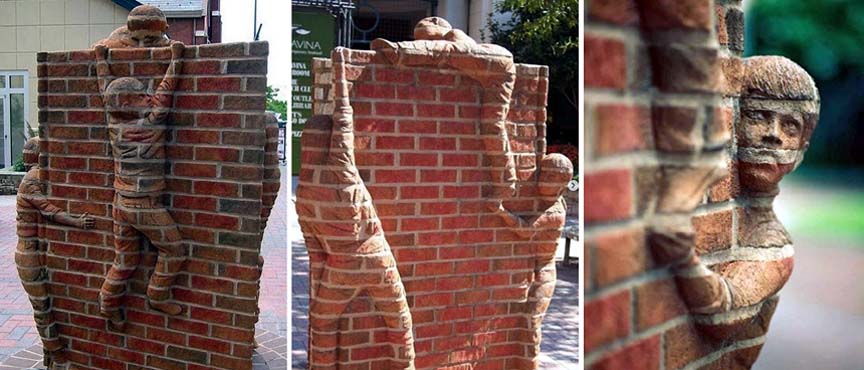 Quote:
Brick sculpture can be dated back to ancient Babylon but remains a fresh and interesting enhancement to any building, wall or environment.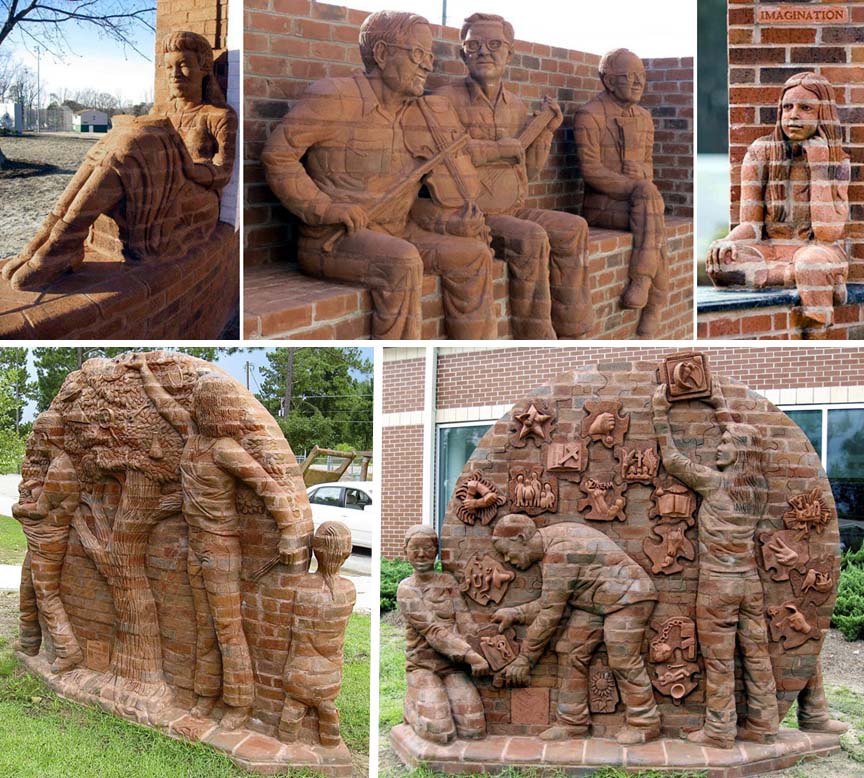 Quote:
Projects may include bas (low) relief, high relief, full dimension free standing and often a combination. The brick medium has all the same characteristics of durability and low maintenance as a brick building, blends well in settings where other brick construction is present, looks good with landscaping and has a familiarity which is comforting to people.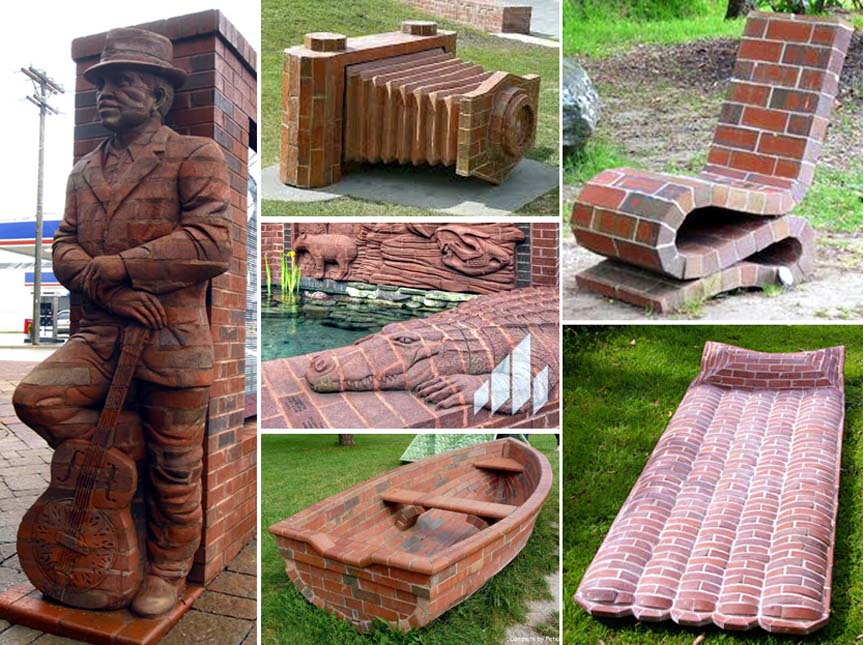 Quote:
Brick sculpture adds intrigue and interest to a commonly understood material as viewers try to figure out the techniques by which it was created.
I donít know if he laid up solid bricks, ground out the picture, then repointed the mortar, or sculpted the finish shape in brick material,
baked them and laid them up? I suspect the latter but don't know for sure.
link
link