The Capital Weather Gang did a thing about what would have happened if the storm surge was in DC instead of NYC.
Even included a graphic.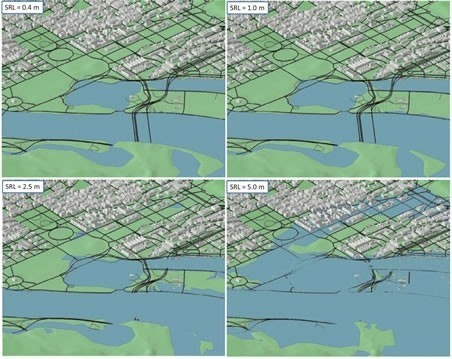 The panel in the lower right corner is a 5 meter storm surge, which I think is what NYC got. So that's what we would have seen if Sandy steered a little south.
Apparently most of the Smithsonian museums and several Federal Buildings would be flooded to some extent.
I recently remembered reading about a levee system they were building down on the mall, and at the time it seemed unnecessary. But I guess it really is a good idea. So I went down there at lunch, and this it what they just built.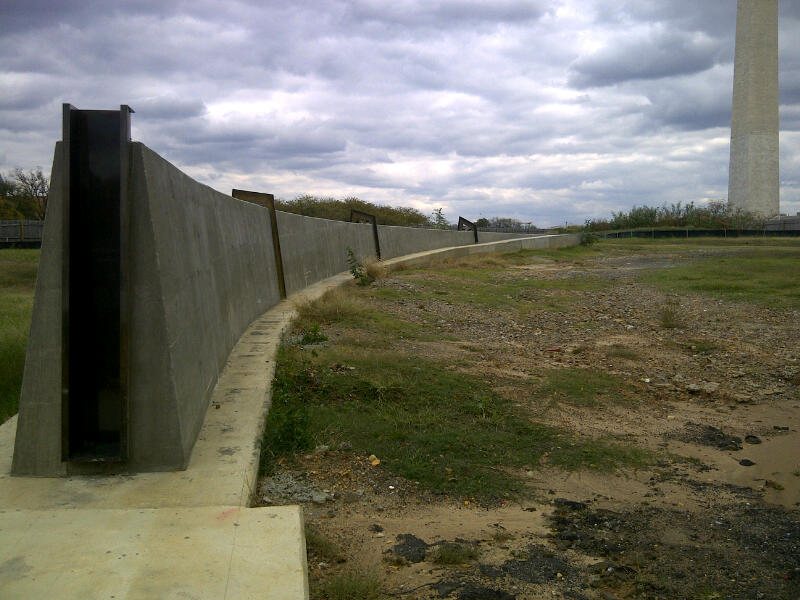 It's about 8 feet tall. Apparently there is a gate they can drop into place across the street when a storm is getting close.
It goes right here: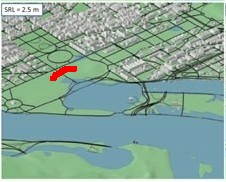 I wonder if it will be high enough. I also wonder if there are other levees being built that I just haven't seen. I get the feeling there are a few other low paths into that part of the city.