I say Barnum & Bailey and 99.9% of people think circus, Greatest Show on Earth.
Wait, it's Ringling Brothers and Barnum & Baileys Greatest Show on Earth Circus.
Back up, PT Barnum was arguably the greatest showman ever, promoting anything he thought people would pay to see.
When he tried to buy an elephant from James Bailey's circus, Bailey refused.
Instead they merged Barnum's traveling road show with Baileys circus. Barnum died in 1891, Bailey bought out the widow.
Bailey died in 1906 and Ringling Brothers bought it but didn't merge everything until 1919.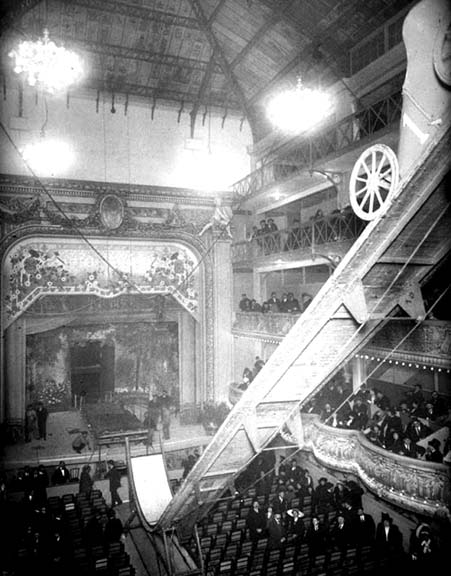 To make a short story long, the operation was more than the circus, they were promoters of anything to make a buck.
If a particular attraction became big, they would take it on the road separately from the circus.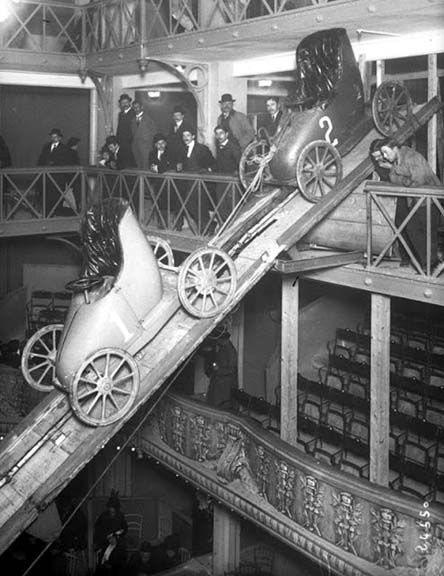 And that, boys and girls and children of all ages, is how the Sisters La Rague got to Madison Square Garden in 1908.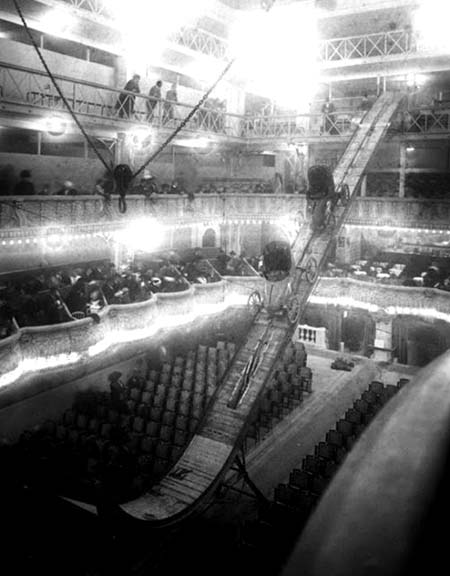 I wonder if the sisters did anymore than hang on tight?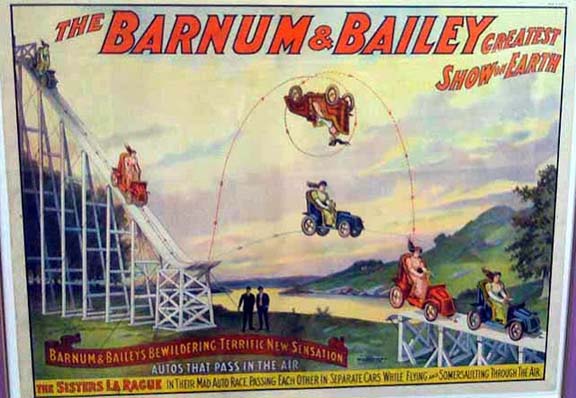 link
link
link